Hi all I'm new here,I'm from New Hampshire and have recently just got into gardening. all my plants started as seeds. I'm growing cucumbers Jalepeno's tomato's, green peppers, strawberries and watermelon.
but just this morning i noticed 2 tomato plants looking odd, but went to work then came home and took a peek at the garden and seen that those 2 plants were alot worse. I have pictures to show what im talking about.
anyone have any idea why they would do this? i really hope my tomato plants don't die off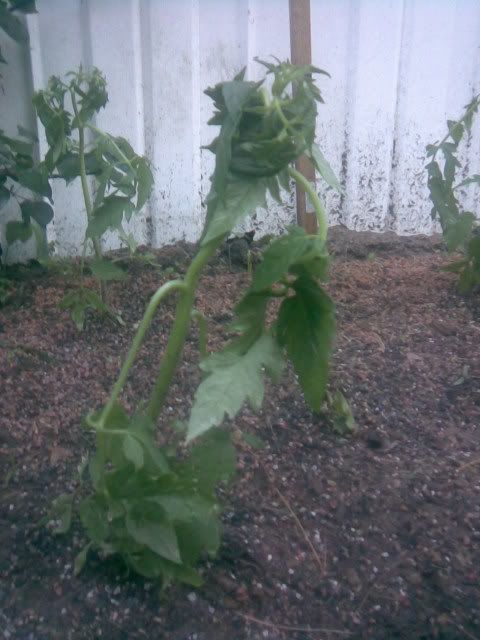 any help is greatly appreciated.. Thank You!