I sowed some Tulsi (Holy Basil) in late March this year. Most germinated and I transferred them into individual clay pots which you can see below.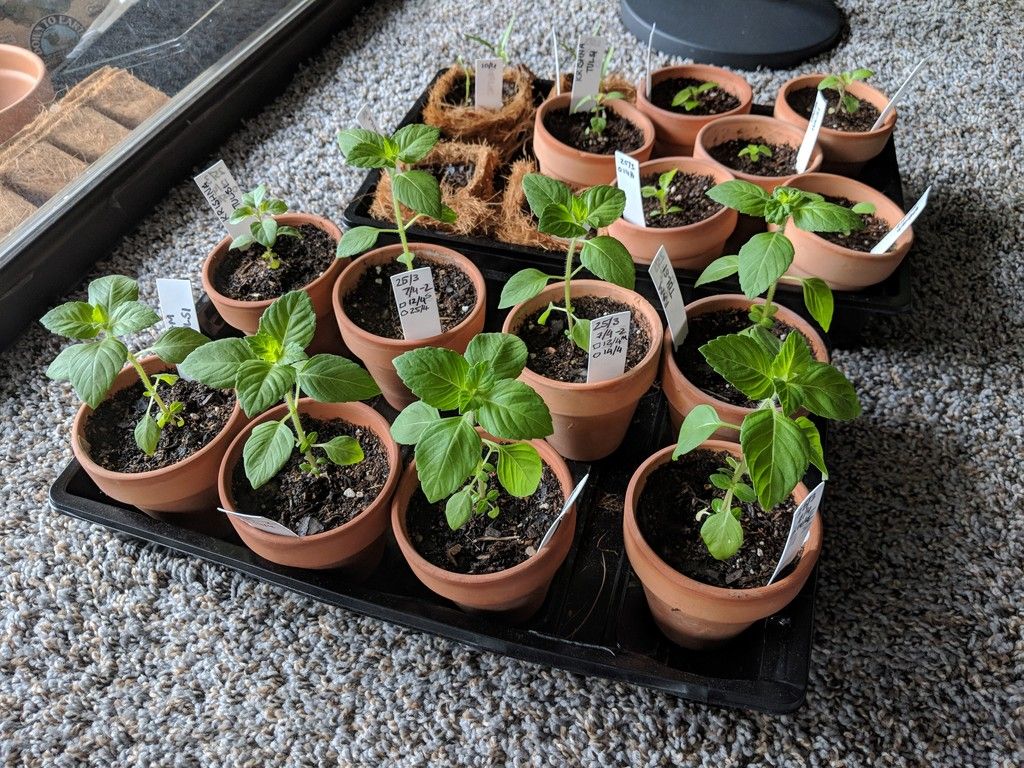 The soil is the in-house brand of potting soil from a statewide gardening retailer. It was selected because there was no added animal derived nutrients. I've done some fertilizing as follows:
1) Some pots got Vegan 3-2-2 solid fertilizer
2) Some pots got 1 feeding of BioThrive (4-3-3) liquid fertilizer. And later after observing their reaction there was a second feeding of BioThrive for all pots.
Watering was once in a couple of days but then became daily because it looks to me that the soil dried out really fast. I also confirmed that with a moisture probe.
Since its kind of cold here right now, the germination was indoors and the plants go outside once a day when it's warm now that they've grown up some. They always spend the night indoors since the temperature drops to 10 C.
Everything seemed OK, but then I started noticing that the leaves of some plants are drooping downwards. Here is an example of that and it is more prominent on the lower leaves.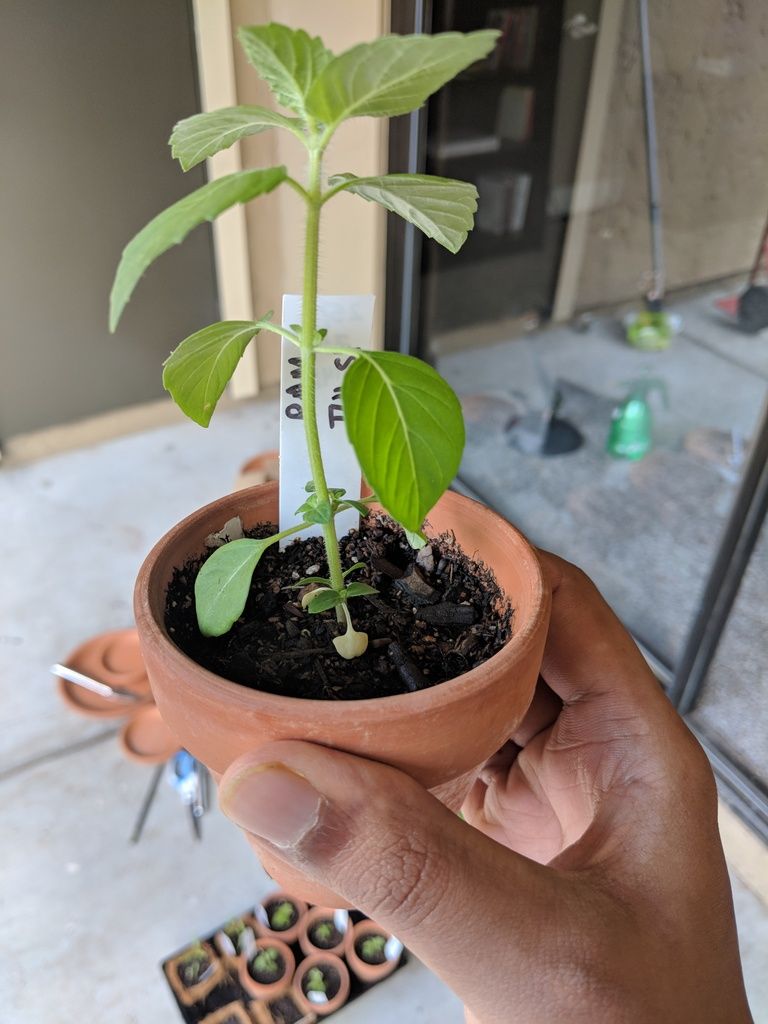 I see that for one plant the top leaves also seem very curled and not straight.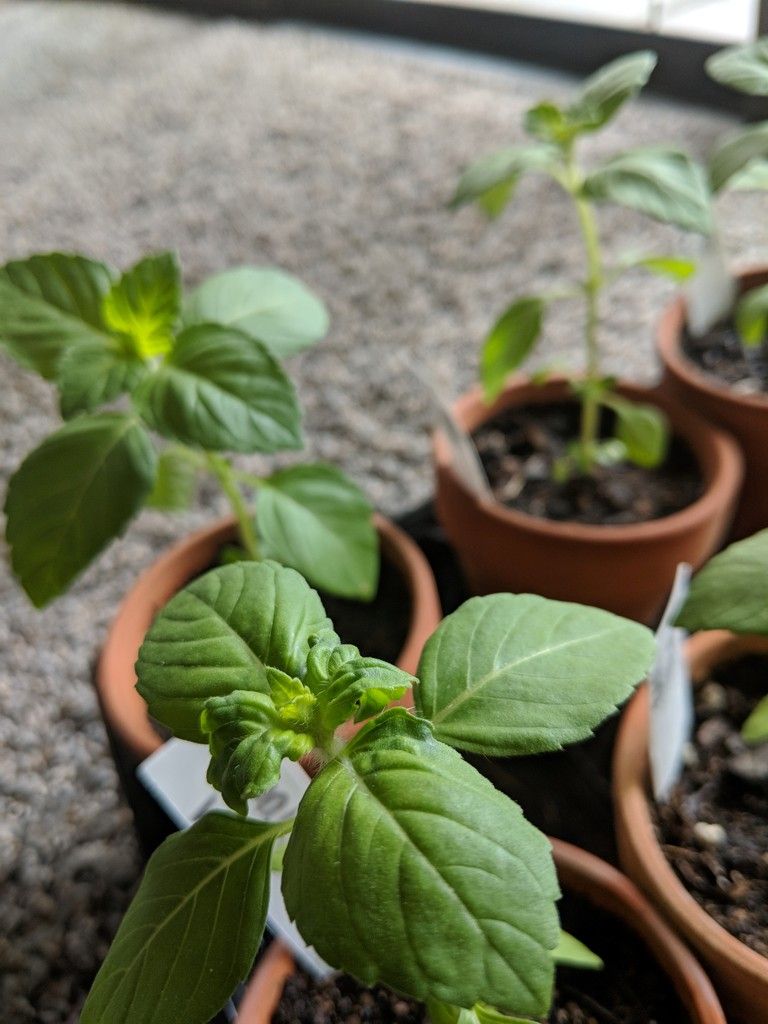 The seed leaves are the only yellow leaves and the plant is putting out new leaves even below the drooping leaves. To me that ruled out under-nutrition.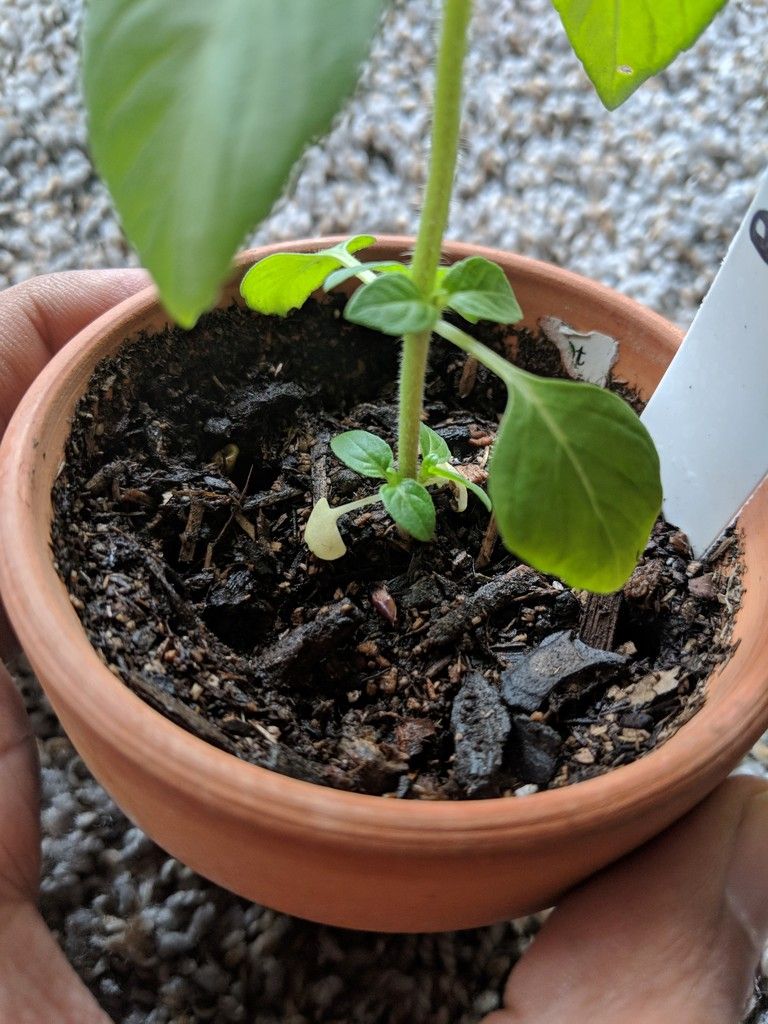 I looked carefully at the same plants leaves and noticed the tips of the lowest droopy leaves were black.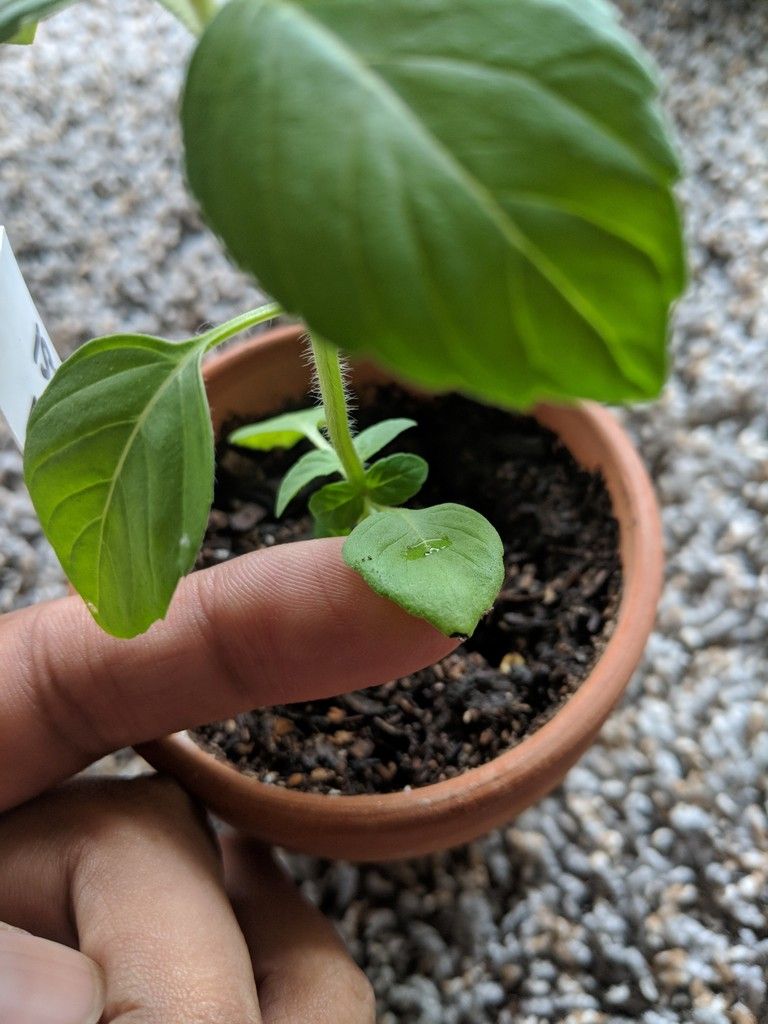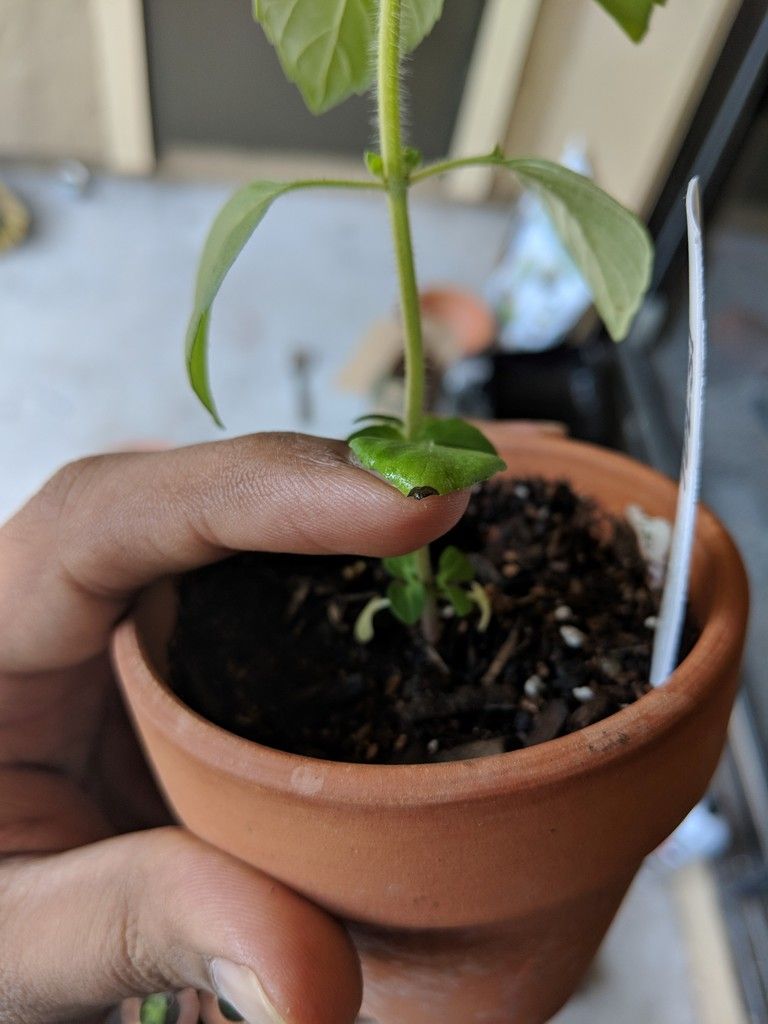 When searching the internet the most common things pointed out were:
1) Disease and/or insects especially fusarium wilt.
2) Under watering leading to wilt and yellowing of leaves.
3) Over watering leading to root rot or oxygen deprivation.
For water I usually put my finger in the soil and try to ascertain if it's too dry and then there's the soil moisture probe I have to confirm my sensory readings

.
I don't know how to ascertain root rot other than to take the plant out of the soil and look at the roots. Though given the fact the soil dries out super quick I feel it's unlikely.
One plant has a transparent patch around what looks like to be a small hole on the leaf.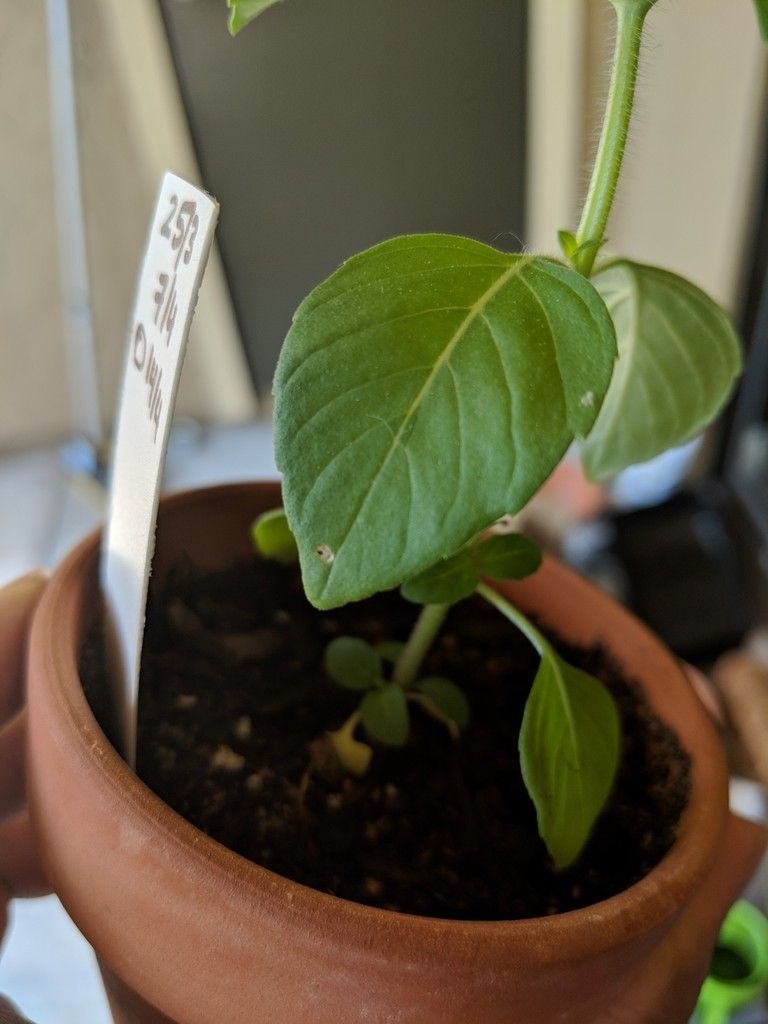 Is this a sign that something munching away at the leaves?
So what can be happening here? Some of the things I can think of after reading around are:
Is it over nutrition?
Nutrition imbalance?
pH imbalance? I read tulsi prefers 6-7. The soil probe says it's 8 now.
Over watering?
Under watering? This was the reason I went with initially and stepped up watering a little.
Insects/Disease? There are some small flies that like to sit in the pot soil, I notice they fly off each time I water the plants. There is also a tiny red spider like insect that runs around the plants. There also seem to be tiny brown-black specs on some leaves which I suspect might be bugs? Not sure. I've bought some Neem oil and plan to spray the plants with a solution of the same this weekend.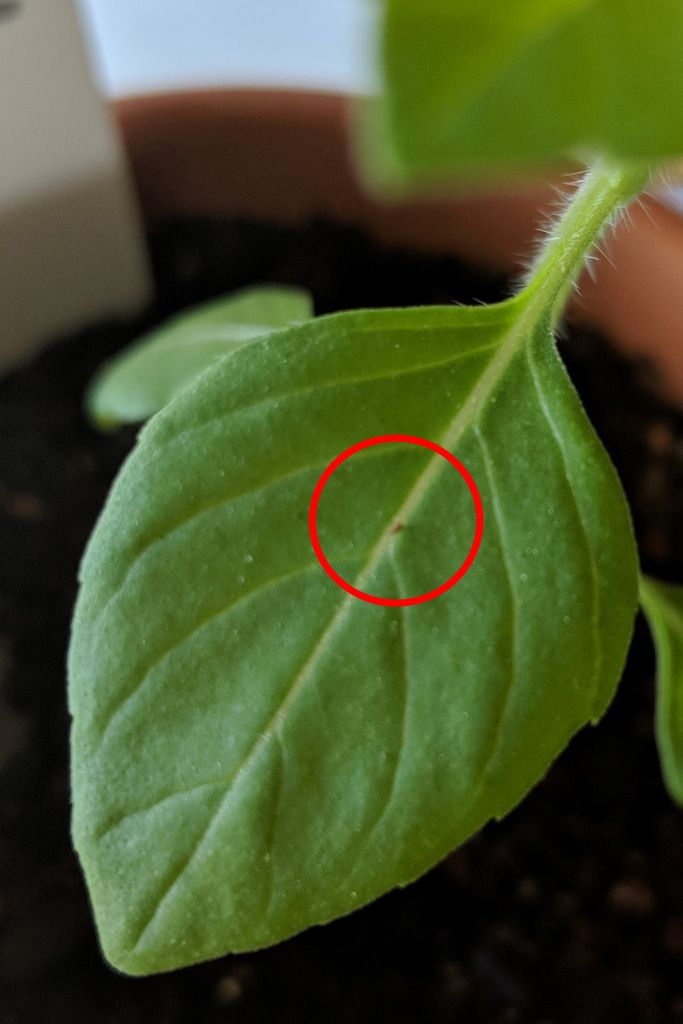 I'm so confused here

, can the good folks here point out what I might be doing wrong, or not paying attention to and what else I can look at so you'll could help me diagnose this.
All help would be appreciated

- these are the first plants I've sown and I really don't want them to die prematurely.