A picture would help.
So the beds are very symmetrical around the urn, with a very formal look?
You are right that transplanting four year old trees is difficult and you risk killing them.
In general for landscaping, I would suggest off center and asymmetrical for more interesting design. But the exception to that may be in a very formal garden.
But a paw paw while being a great native fruiting tree, is not particularly well suited for formal designs being large leaved and kind of shaggy: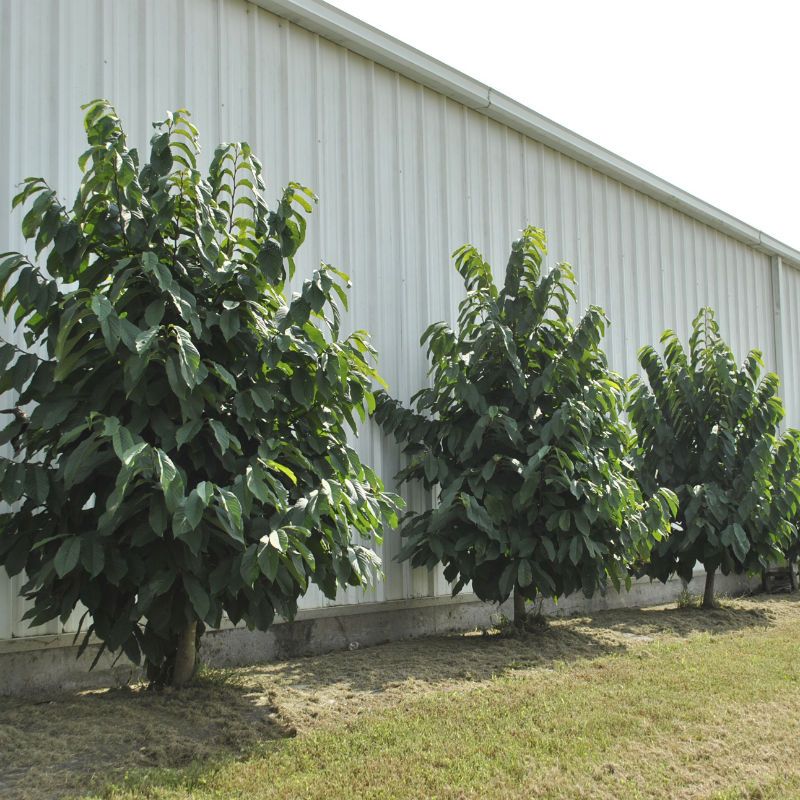 Personally, I would leave them as is and work for a design that is balanced, but not necessarily symmetrical.
If she wants the paw paws to produce fruit, two of them may or may not be enough. Two genetically different trees are needed for cross pollination. If her two trees are from the same colony or the same set of seeds, they may not cross pollinate each other.