My boxwood might be dying, and I'm not sure what to do. I say it might be dying, because even though the leaves lost their coppery color (or rather regained the green), they lack the leathery "shine", and look to be dying. However, the tree is still alive (i scratched the bark earlier today, still green

), but i was planning on repotting it, and now I'm not sure what to do. Thoughts?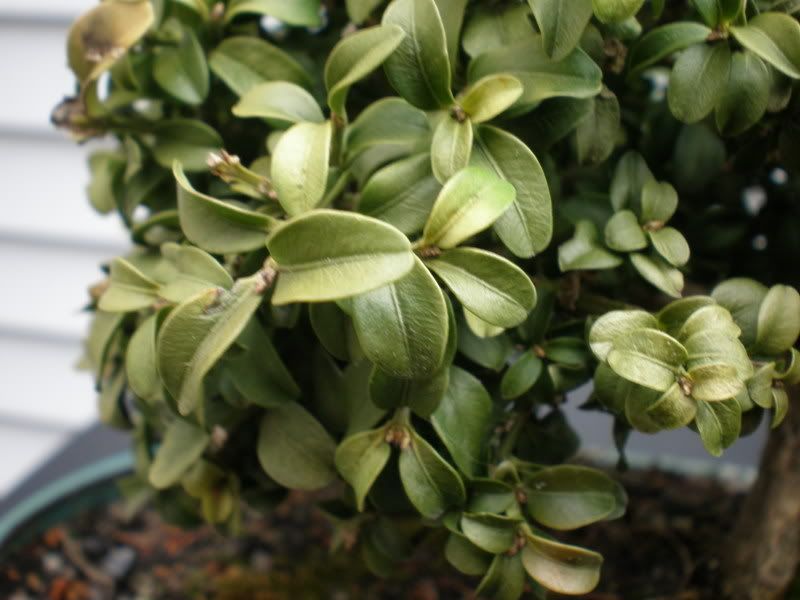 Any help is appreciated, as always.
Joe
By the way, for comparison's sake, this is the tree in what i believe to be a healthier state, during the last growing season.