I think your trees are ficus (though I have to say, the last time I said that I was wrong, so others can check me).
I don't really recommend buying bonsai from people selling them by the side of the road. They are notoriously unreliable and have no reputation to protect, and will not be there when you want to ask questions.
You don't really have bonsai at this point, you have tree seedlings in pots with some bonsai potential. Bonsai is the art of growing and shaping trees so that they have the appearance of mature trees miniaturized. Your trees have had no art and no shaping.
Never water bonsai trees on a schedule. Water them when they need it, which will be different time periods depending on heat, humidity, light, etc. Here's some information about bonsai care, including how and when to water:
https://www.helpfulgardener.com/bonsai/
It doesn't really look like bonsai soil, though can be hard to tell from the picture. Bonsai soil is mostly inorganic, very loose, gritty, and free draining. If yours is more like potting soil, it will need to be changed, but in the spring is the time to do that.
https://assets1.strongretailer.com/50136 ... 585493.jpg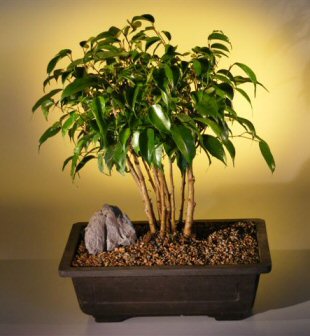 https://www.bonsaiboy.com/catalog/media/k2506.jpg