Hello,
I have had a garden of my own for a few years now. Before then I always helped my dad in his gardens and he helped his dad in his. I just had a set of twins (boy and girl) last year and my wife and I are now growing food that we will make into baby food for them.
Right now my garden space is about 15ft x 10 ft. Its the smallest I have ever dealt with and I didn't have room to plant everything I wanted.
Last weekend I planted everything I have right now. Right now I have 5 tomatoes plants in the ground + 1 that isn't, 2 lettuce plants, 2 strawberry plants, 3 cucumber plants, 1 black raspberry plant, and 1 red raspberry plant not in the ground yet. I planted seed for okra, squash, watermelon, snap peas, carrots, cantaloupe, and some mammoth sunflowers. Its a lot to cram in my little space but I'm giving it a try. Going to be fun keeping the vine plants at bay.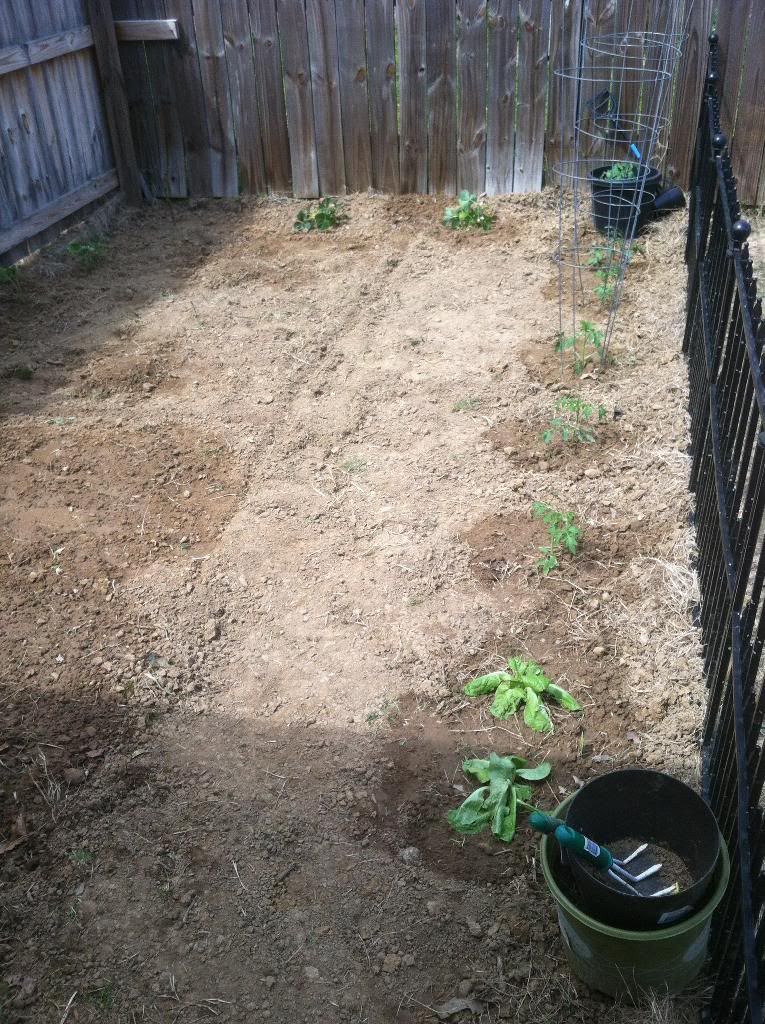 I have decided to expand the garden and make it about 4x the size it is now. That will be a lot better but still not quite as big as I would like lol. I'm going to hopefully relocate my black iron fence tomorrow and start tilling the new section depending on wet the dirt is. For the new addition I ordered some seed from Parks Seed and got Triple Sweet corn, Sangria Watermelon, Dill's Atlantic Giant Pumpkins, and more Mammoth sunflowers.