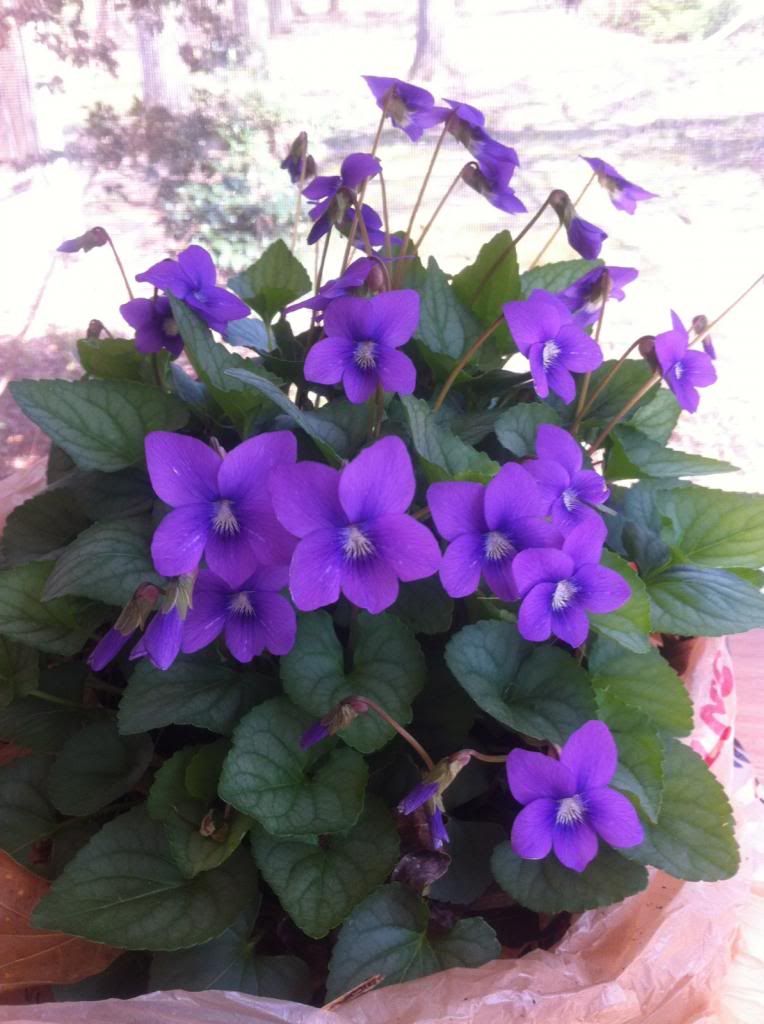 I like to use a lot of Georgia natives in my plantings when I can. Among them are our violets. I have birds foot and sweet violets but one of my favorites is this one, the Southern Woodland Violet. It grows around here in the woods and has dark leaves, more narrow than the sweet violet, that is overlaid with a silvery lacework like a deadnettle - but more subdued as the plant comes up and the leaves darken slightly.
As you can see, this volunteer I dug up in my horse pasture is full of large, cheerful flowers. The colors range from pale blue to deep reddish purple on my property. Be careful where you put these or sweet violets though as they love to spread wildly by seeds. Great for shady low moisture areas and along walkways, but I don't reccomend them in your planted flower beds or pots where they might overwhelm your other plants.
Another one I just dug up out of the same wooded section of horse pasture was along a dry creek bed is seasonally wet here. It is Chrysogonum Virginianum also known as 'green and gold' among other names. A small, low growing but very cheerful little plant! Does fine in deep or light shade as long as it has plenty of moisture. I like to plant it where my ferns get a little dripping from a leaky downspout and it spreads into a nice little carpet.