Okay, so there's some leaves. This is my tree: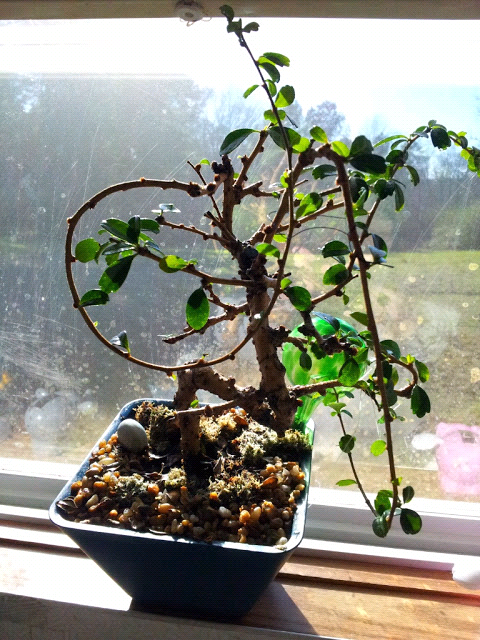 I checked the trunk last night and it's green, but the leaves have fallen off and some new ones are trying to come out, but they're moving slower than last year.
I've had this tree since June or July of last year and it was blooming the prettiest white flowers for about a month or two. It sprouted fast too and had new limbs in another month. But getting closer to Fall, the blooms stopped and it's leaves begun falling off. That's when I noticed THREE variety of insects: Aphids, Mealy Bugs and Ants. I was able to get rid of the Mealy Bugs and kept the Aphids at bay, but not gone. I had no idea what to do with the ants.
I left my tree alone during the winter because it was so cold I couldn't treat it. But a day ago I treated it with a mix of non-detergant liquid soap, vegetable oil in a 32 oz. spray bottle and it WORKED on the Aphids. Still have the ants and am wondering how to get rid of them. I've tried submerging the roots to move them up and out, but that didn't work.
I have some SAFER insecticide soap Insect Killer ordered and am waiting on that to arrive in about a week. In the mean time, can anyone tell me what's wrong with my tree? Why does it has a green trunk with no leaves and how can I get rid of these ants? Can I buy some SAFER dust and put it on the soil? Can I mix SAFER and water together and submerge the tree?
Is my tree even going to make it another week?????