This house may look familiar since I recruited your help for the small garden up against the house last Fall. I still plan on rounding off the hedge and shortening it up, but need to buy a new hedge trimmer

(please ignore the ugly railing planters, I tried taking apart my Christmas display but everything is stuck frozen in there)
Anyway, I would really love to convert some of our weedy lawn space into garden space. I'm also hoping to redo the path along the side of the house to the back.
Here's the space I'm dealing with...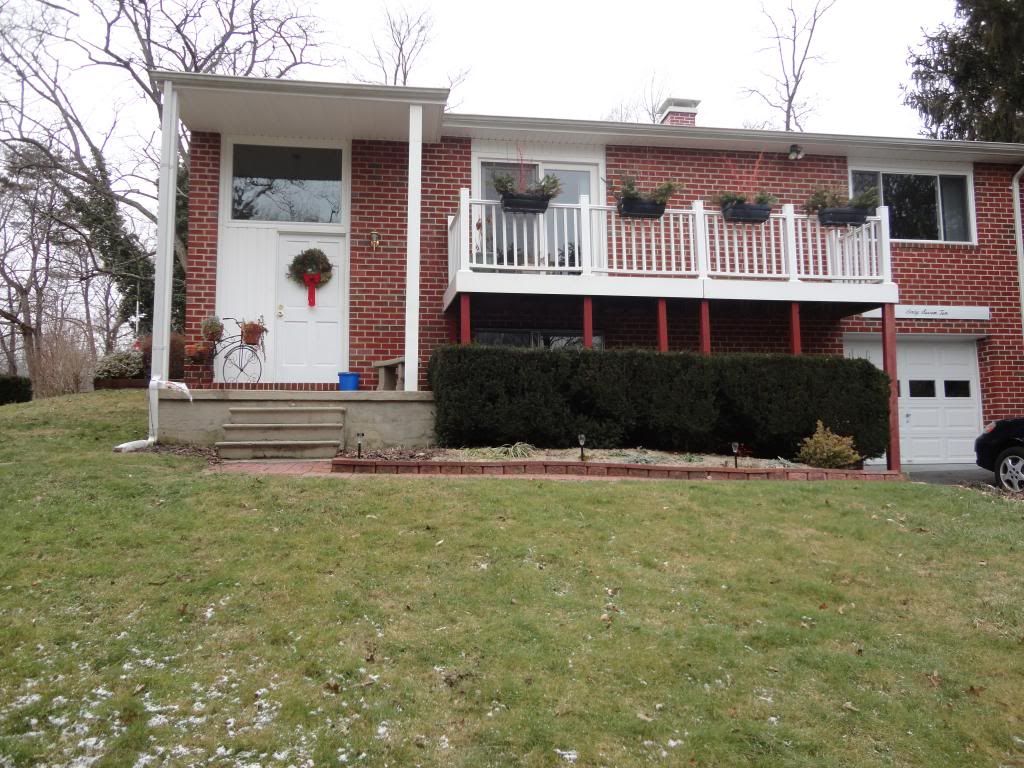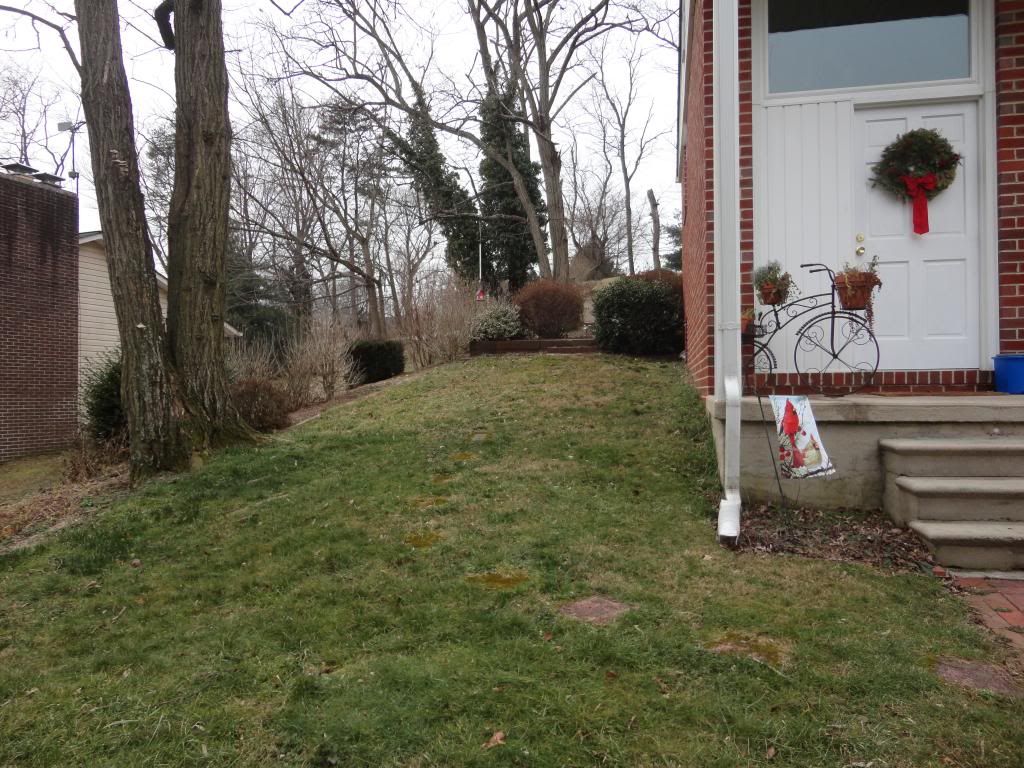 For the side garden, here's what I'm thinking...
Something like this:
https://www.helenahomegallery.com/wordpr ... tdoor1.jpg
Except with more of a winding path like this:
https://www.landscapingnetwork.com/pictu ... path_3694/
It's the South side of the house so I'm thinking some red hot poker plants (my sister-in-law has some to share with me!) I'm thinking wooly thyme creeping around the flagstones. Maybe a lilac bush? It's a lot of space to fill!
In the front I plan on curving a garden... something like this:
Now, I'm pretty intimidated by the actual work that will go into this project. My husband said he will help me dig up the grass and I've been saving tons of newspaper I was planning to put down, water, then have compost delivered (mine isn't anywhere close to ready and won't be nearly enough) and cover the newspaper with that. Is this doable? Should I consider renting a sod cutter or something?
I have a lot of garden out back and am worried about keeping up with it all, but really hate all the useless grass. I'm hoping for something somewhat low maintenance with some good naturalizing perennial plants. My husband and I are both working full time and going to school so this might be a slow process. We're also dealing with a tight budget so we'll probably have to start with some smaller plants.
I've never done anything like this so tips for the process and the layout would be greatly appreciated!