I'm starting another project, like I need another project, and would like some help.
Worm Farming and or Black Soldier Fly Farming.
First a need a positive ID on my little friends. In the first picture are my 4 plastic barrels I picked up today. Free.

In the back ground is a white 5 gallon bucket hanging in my duck's night pen.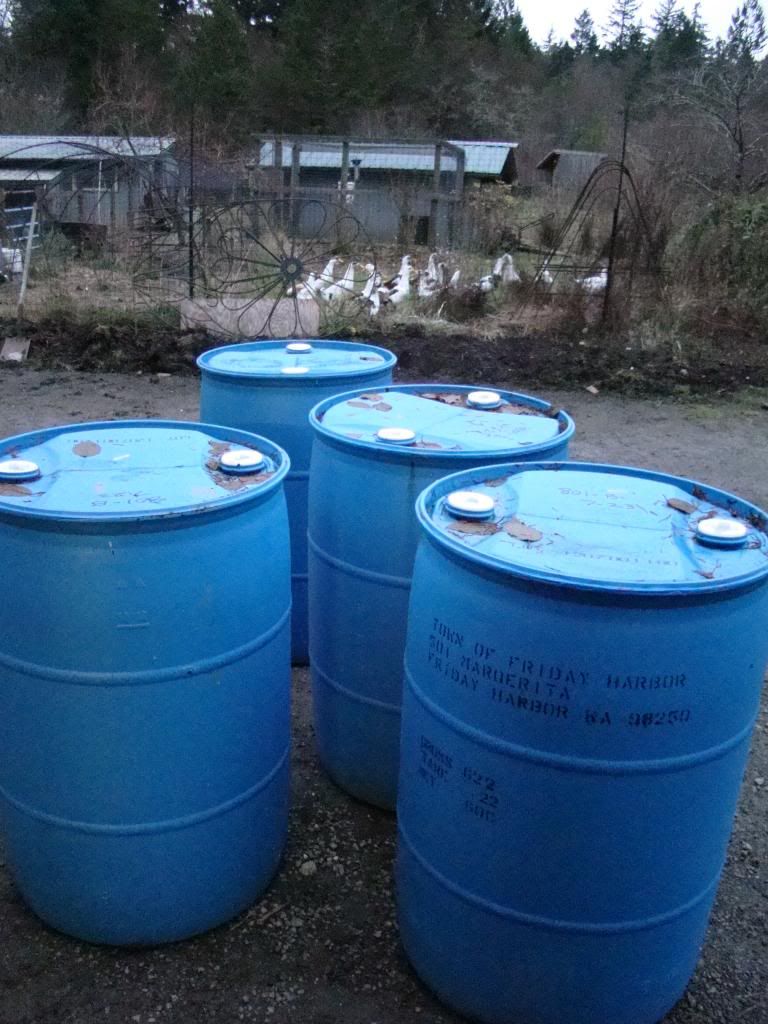 I've been adding vegetable scraps and roasted chicken scraps into this bucket hoping to attract Black Soldier Flies. This what I found.
White grubs. I think these are young Soldier Fly larva?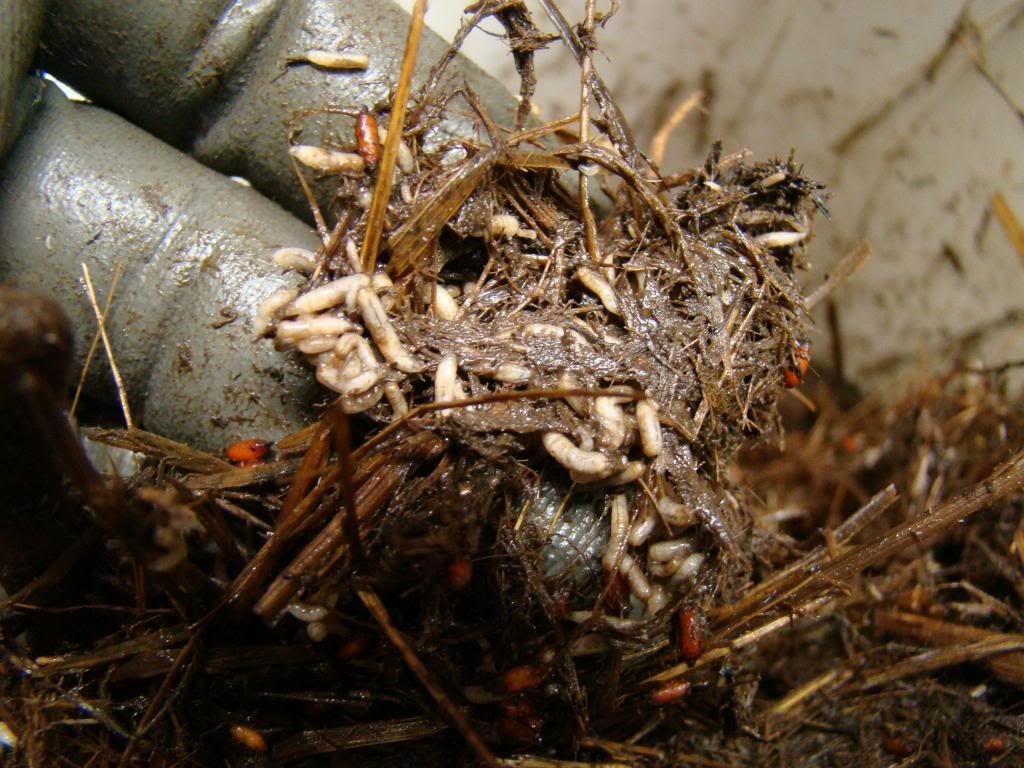 and these Orange-red eggs / cocoons.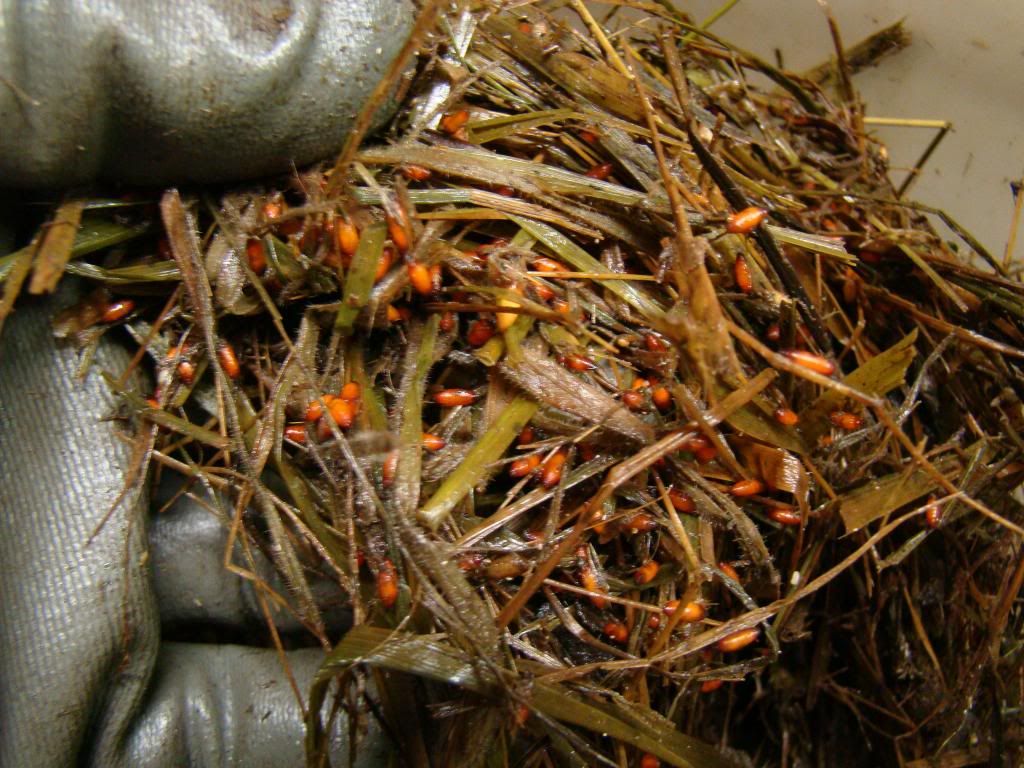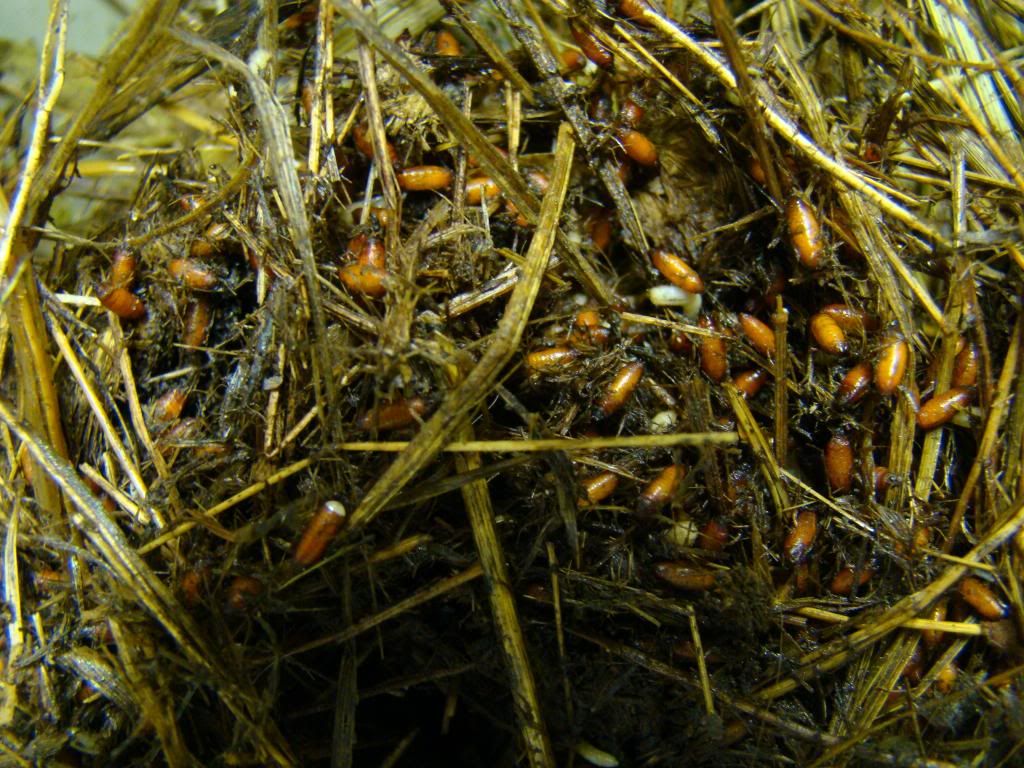 I've done a little research with nothing positive.
Any idea what the cocoons are?
Eric