I am new here and new to Bonsais.
I just bought this Bonsai at Lowes and would like to know what kind it is and the best way to care for it.
Here are some Pictures for you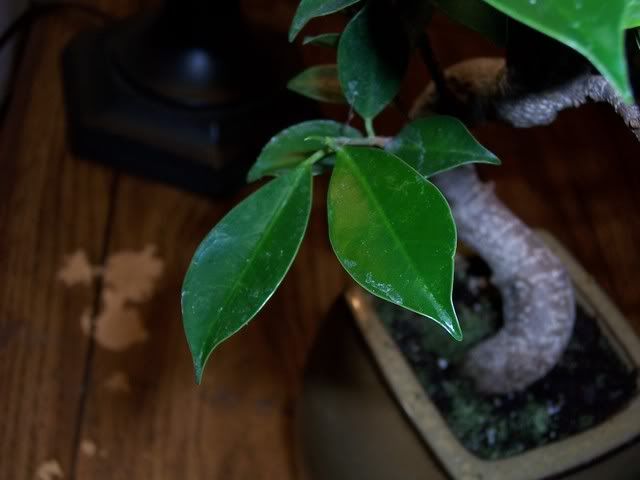 Here is a up close of the leaves on it.
Hope that helps. Thanks in advance for the help. If you guys need more pictures just let me know.
How about I tell you a little bit about my self.
I am a 18 year old Home schooler and have always love Bonsais.
Oh and one more thing. If i where to make my own Bonsais what would you guys say is the best plant to start with?
thanks again!