I've grown Jalapeno peppers for around the past 3 years. The very first summer, they grew like wildfire and I couldn't figure out what to do with all the Jalapenos!
I'd make poppers, sautee them with other veges and even made Jalapeno Jam in the fall.
The next 2 summers I planted fewer plants but I didn't really get the same results. I didn't even have enough at once to make a good round of poppers.
This summer however, I was out at a new nursery and found a "Gigante Jalapeno" variety by Burpee. I picked some up for my dad and myself and thought we'd give them a go.
Well, they certainly did turn out Gigante!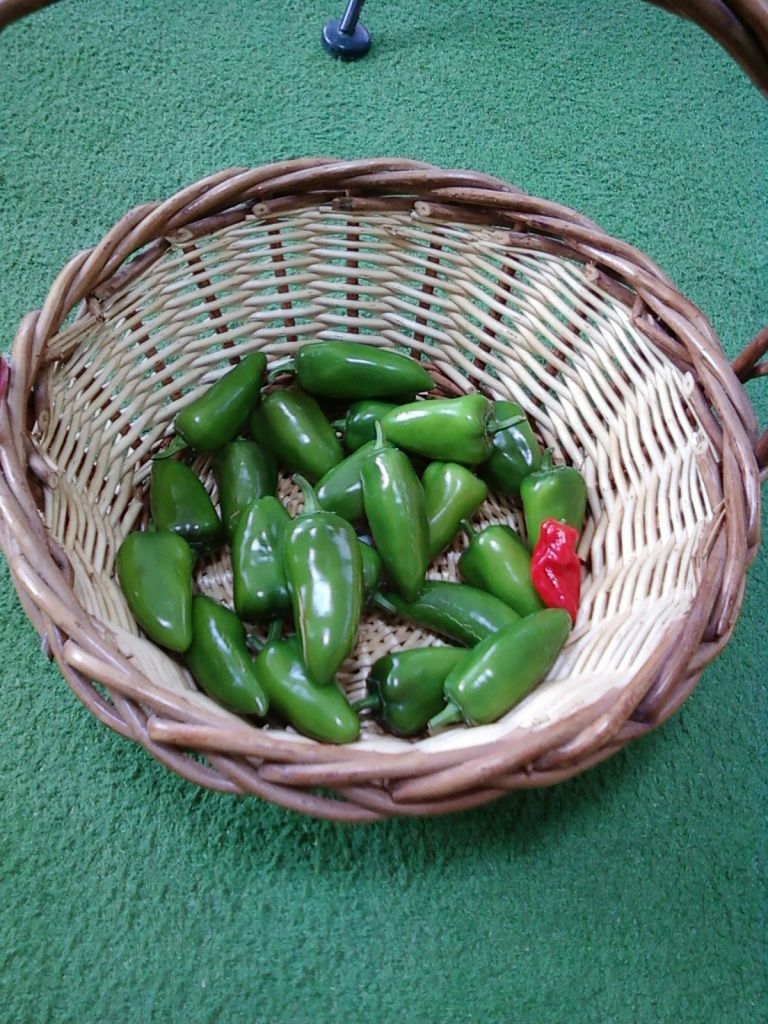 And next to a normal Jalapeno I grew...
(that's not even the biggest Gigante I got)
I made a first batch of poppers last weekend and they were delish!
Before they were finished...
I guess I didn't get a chance to take an after picture because we ate them up so fast!
http://www.burpee.com/vegetables/peppers/hot-peppers/jalapeno/pepper-hot-jalapeno-gigante-prod000809.html