Well, he are pics of the boxwood, as promised.
Here is a view of the tree (probably the 'front' as of now)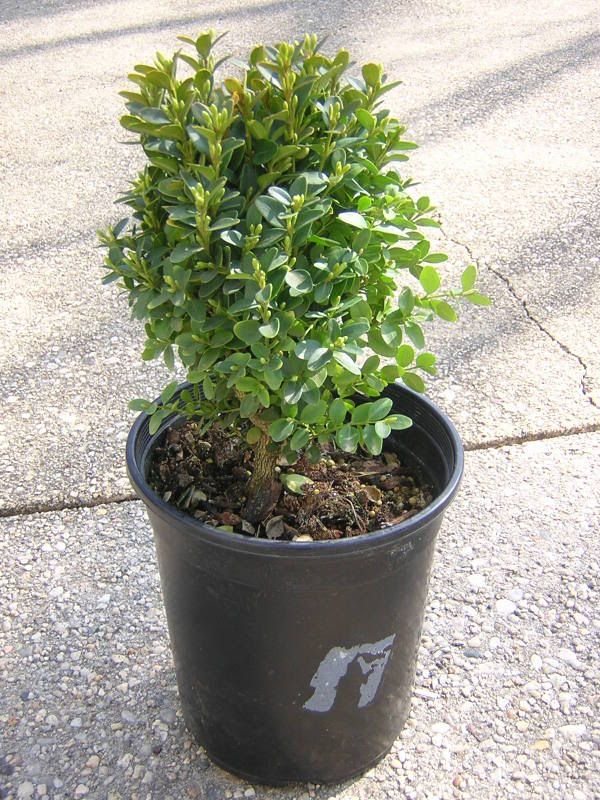 Here is a close up of the roots.
And one a little brighter and further away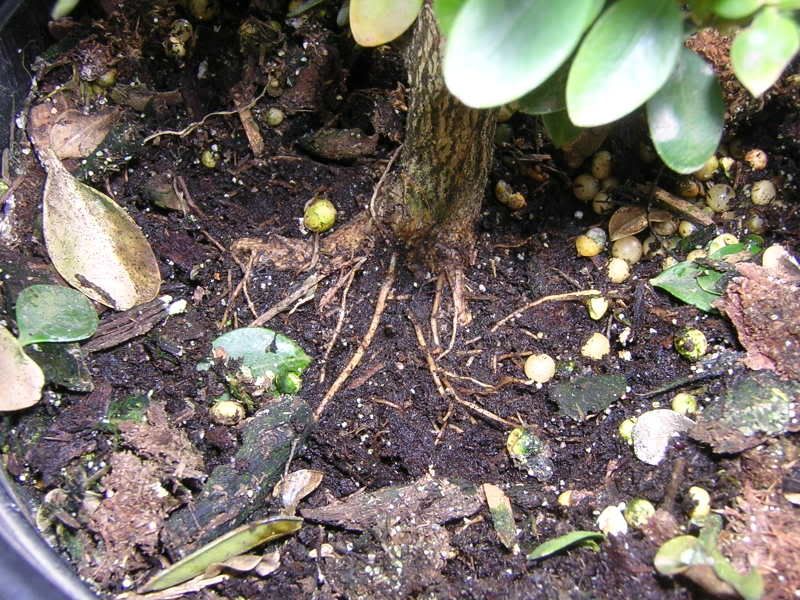 just another angle, i guess you'd call it the 'back'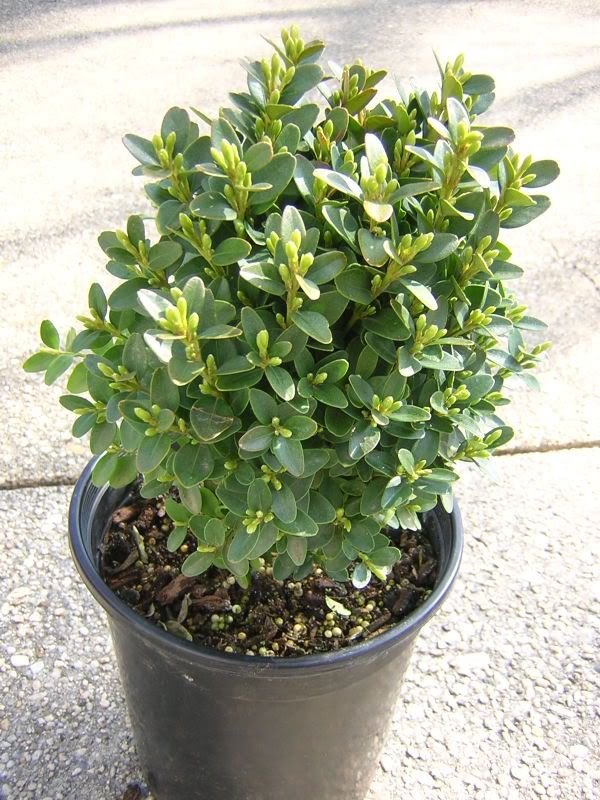 and these next two are just soem that are zoomed in a bit (the second one's a little blurry, sorry bout that but i'll post it anyway. can't hurt).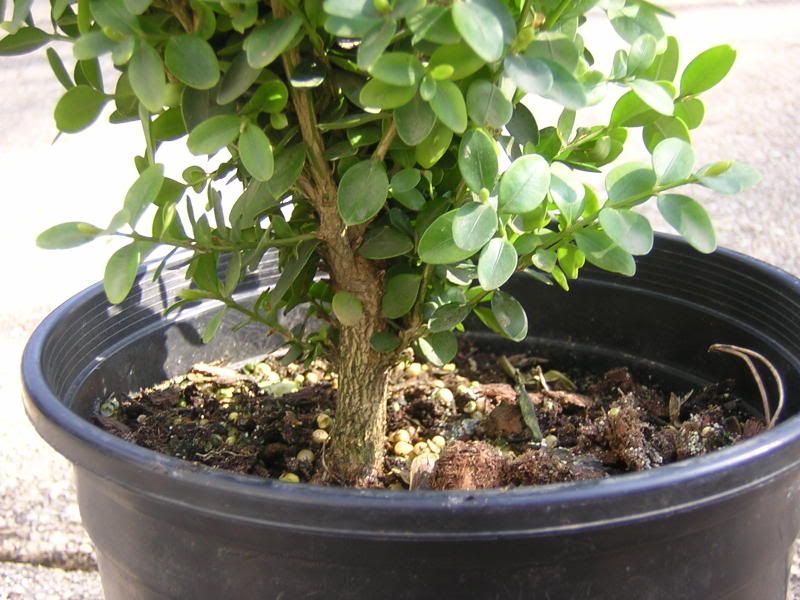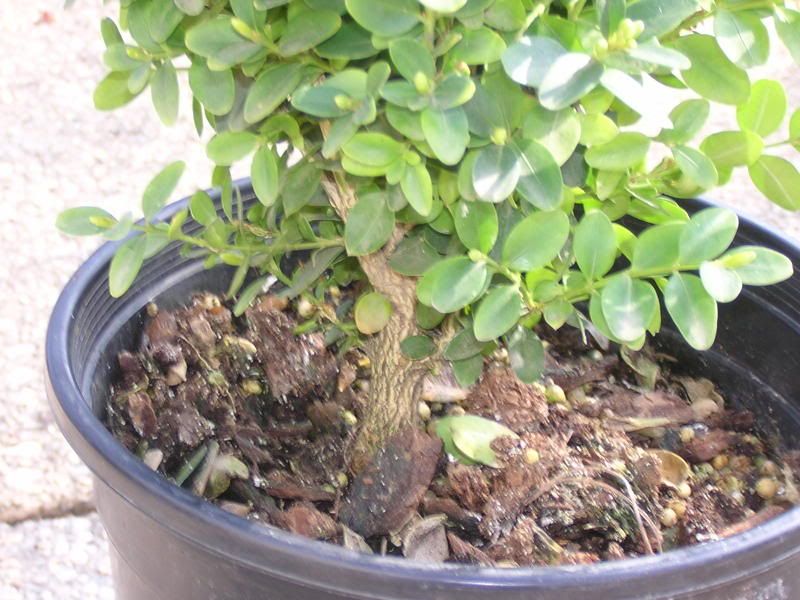 i bought this one, because i liked the roots on it, and i thought it had the best form what i looked at. also, it had a single trunk, not a giant junction point like may others did (i think this has the beginings of taper). It is an english boxwood, and i paid $5.99 for it. I'm not sure how to style it, i was thinkign maybe informal upright (see how the trunk curves a little bit) with that one branch possibly becoming the continuation of the trunk. not sure yet. Any ideas are appreciated.
Joe
P.S. if i can figure something out i plan to repot/style this thursday, (or this week) and i will post pics when i do.