I learned after repotting this tomato plant that it is not recommended after it has fruited

Any suggestions?
A day after repotting it started to look like this...
Here is a picture of the fruits all "wrinkly"...
There are a few fruits in the middle that are fine...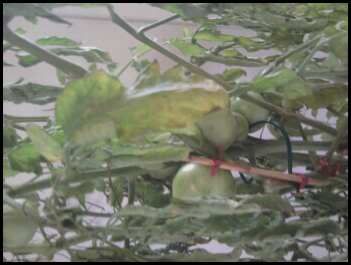 Is there anything I can do to help this plant produce the roots that were lost during the replanting quicker? or is it 'unsavable'?
The parts of the plant that got the little root growth powder I had left are doing better. The leaves are all nearly gone because of yellowing and drying out. The pot is not holding water so I have been hand spraying the plant.
Does anyone have any suggestions?