Something is systematically killing? our potato plants!!
I searched for mole's and mole holes yesterday and found none.
Two days ago I saturated the plants with neem oil just as a precaution, but have yet to see them springing back.
Here is an above ground photo of the plants, and what i found when i dug to the base!!!!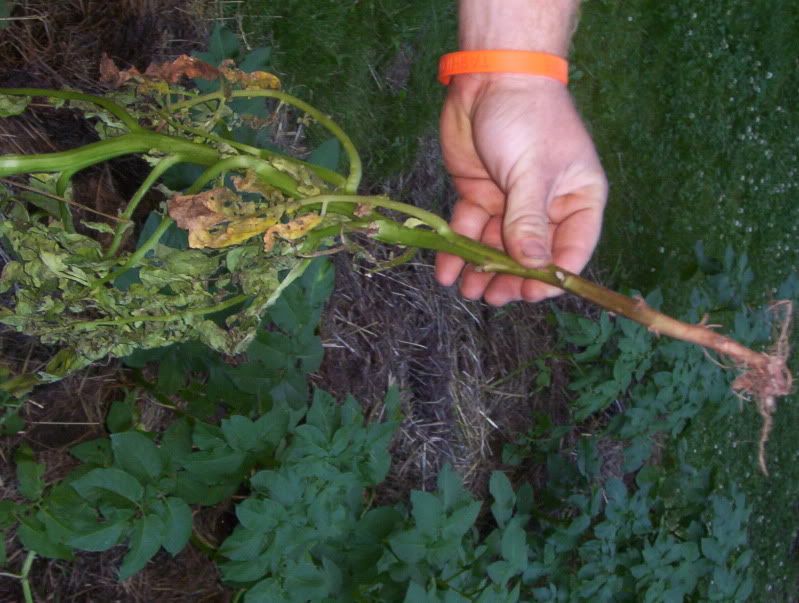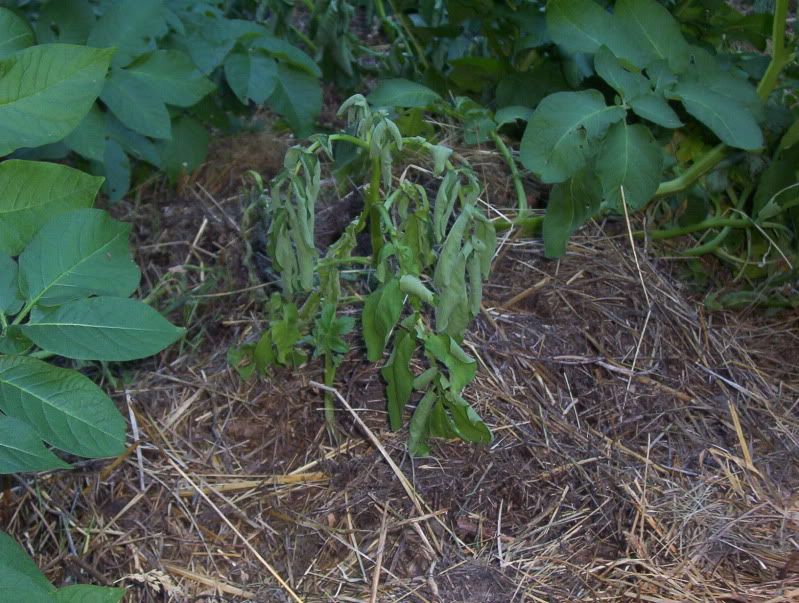 [/img]