Hello Everyone, I could use a little help with the identification of a type of melon given to me by a friend from SW India. All she knew is that is was a "melon" but as it matured it had literally no sweetness and the texture of an over ripe honeydew. I have found that when picked young it can be peeled (it has a thin but rather tough skin) and has texture and taste similar to commonly grown types of cucumbers. It is Very prolific here in Zone 7b and the vine itself resembles a cucumber gone fanatic! At maturity the biggest ones I have seen are appx. 24 inches long and 5 inches or so in diameter and have a golden orange blush to them. They start out rather fuzzy when young but the skin becomes smooth as it ages. As you can see from the photo they do have some striping. The seed is also the size and shape of a cucumber or cantaloupe.
Any help on id or possible uses?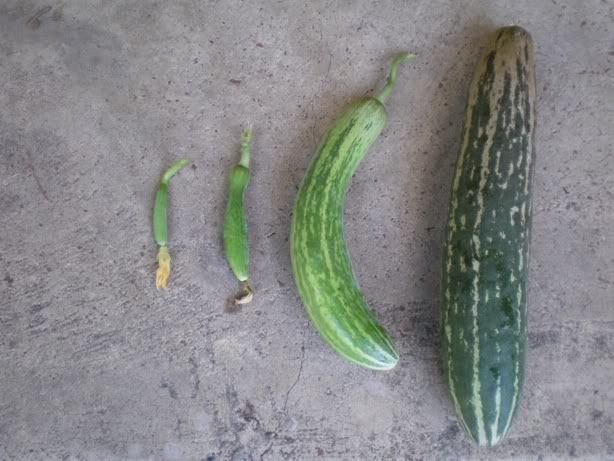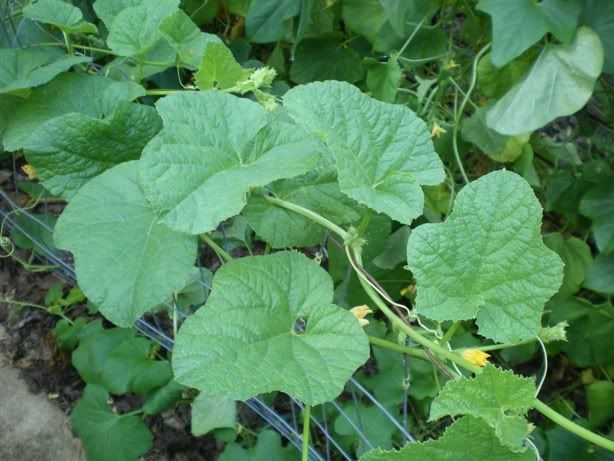 Thanks in advance for any help or comments!