Hi All!
I wanted to post some pictures of my garden. Being my first garden and that it's organic, I was hoping to get some feedback and constructive criticisms that may help me next year.
First, here's a pic of my whole garden layout:
how does my layout look?
Here's a picture of my squash plants. Are those the baby zucchini and yellow squash growing?
Here are my bell pepper plants. They are all 12" or shorter. Should I be picking the blossoms off to allow the plants to grow bigger before growing the pepppers?
Here are my peas. They don't seem to be growing real well.
Here is my weed infested spinach and lettuce patch. I am working on a plan to replant and eliminate the week problem. Any suggestions??
far away view of my garden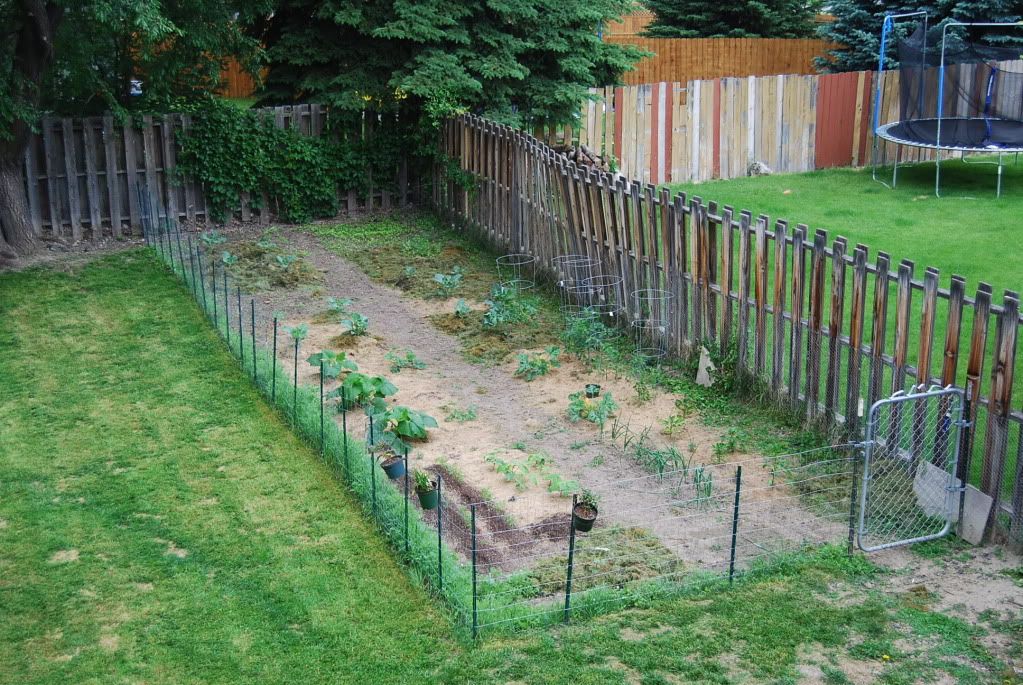 heres just a few more pics