Gah, yet another tree problem!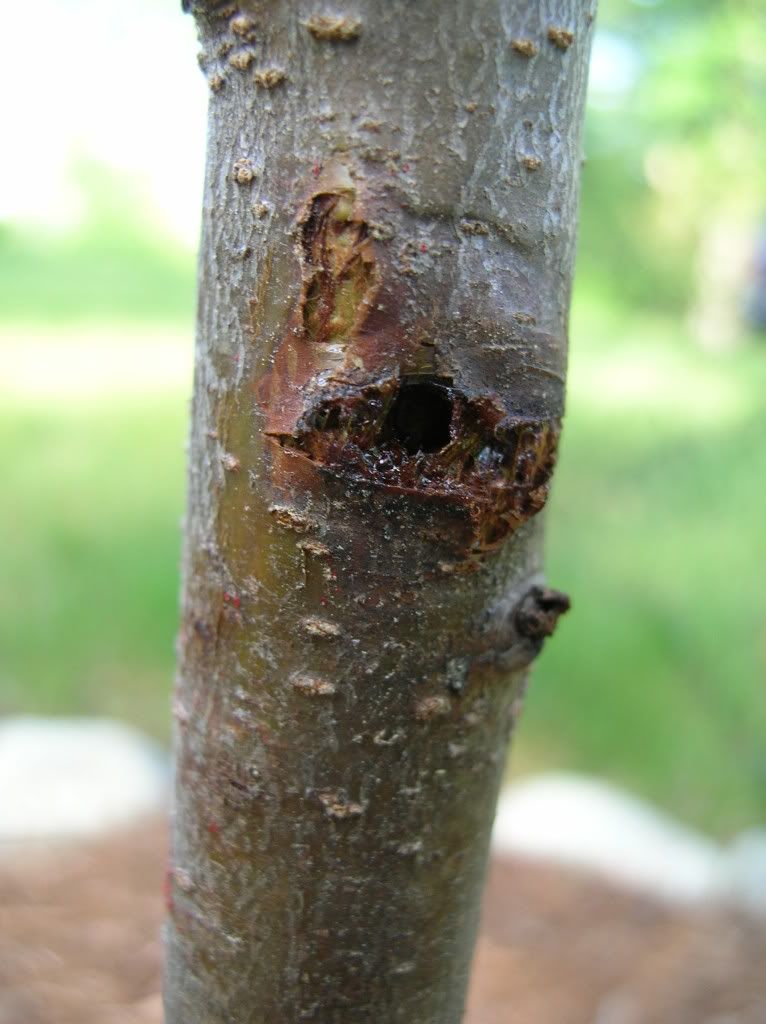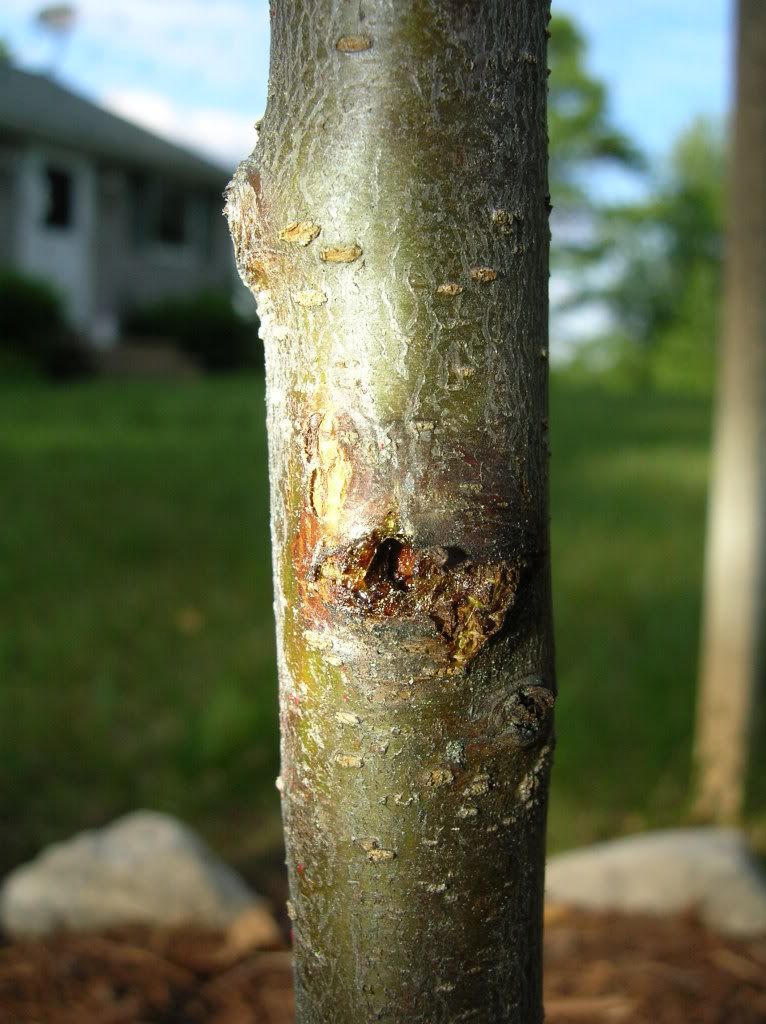 This is on my peach tree, planted about 5 weeks ago.

What could this be? I poked inside a little bit with a toothpick but didn't really "find" anything. The big one is on the trunk, the other on a small branch. Any help would be appreciated!