Hello,
I put a North Star cherry in my yard around 3 or 4 weeks ago. I live in southern NH. The tree did well initially, and lots of cherries have started growing. But now I have a branch or two where the leaves are turning brown and shriveling up, and the cherries are drooping and then they stop growing. I'm afraid this will spread. Some pics:
Leaves dying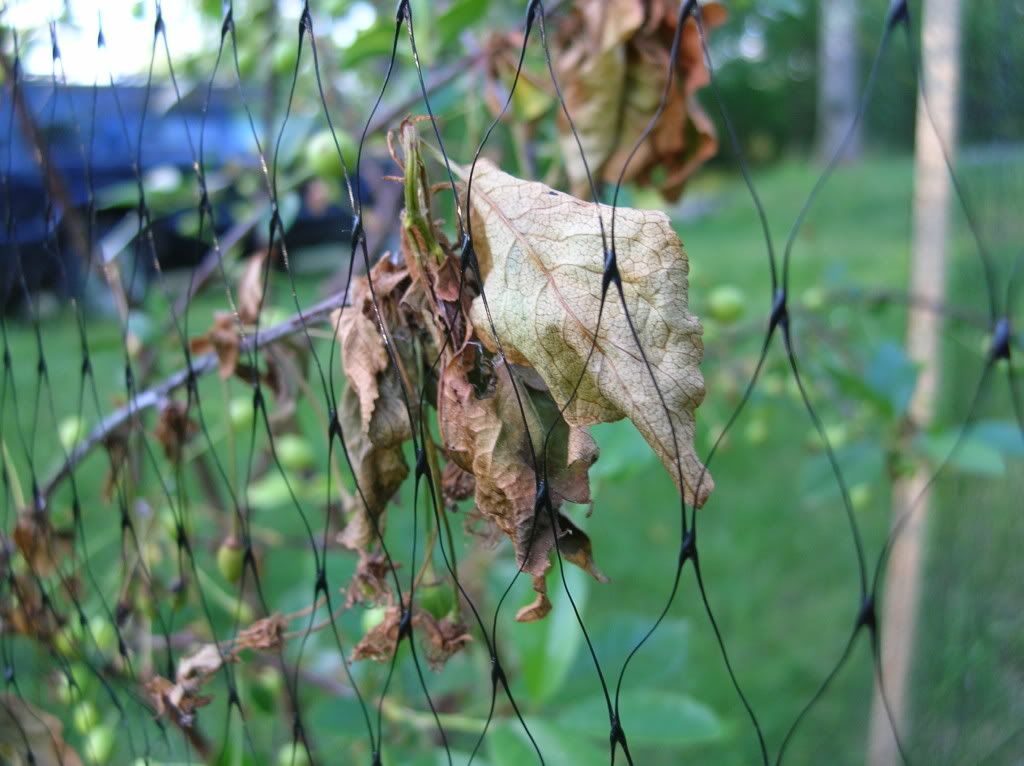 There was a sap dried area on that branch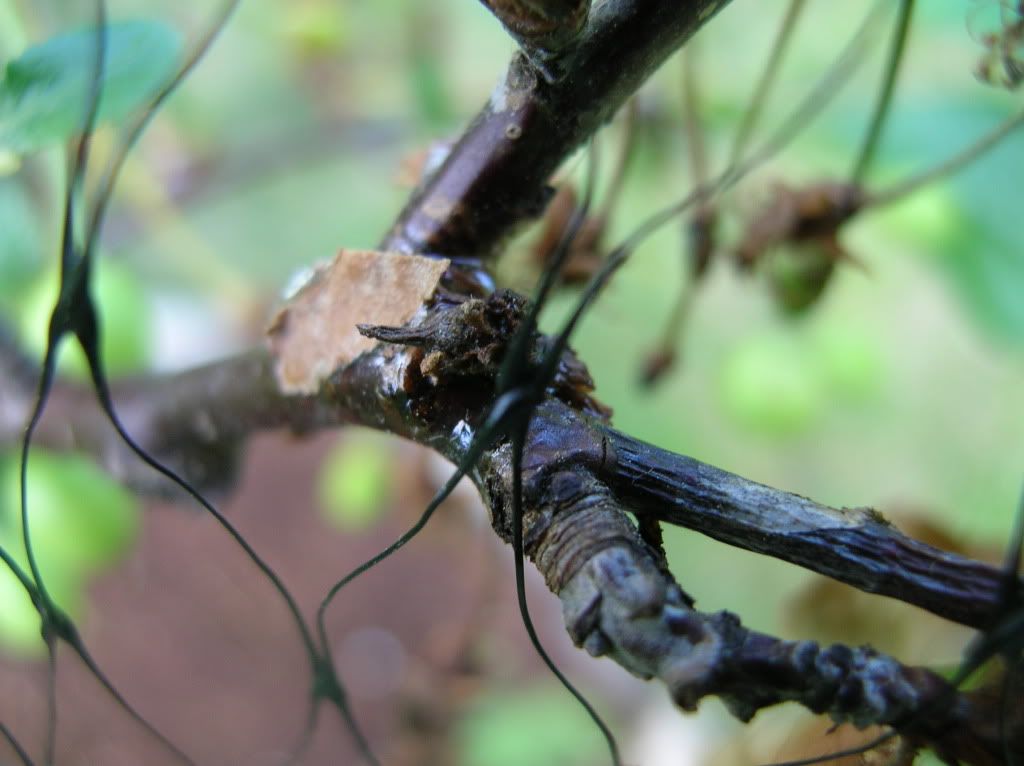 Another branch dying (horizontal in the picture), but no sap on this one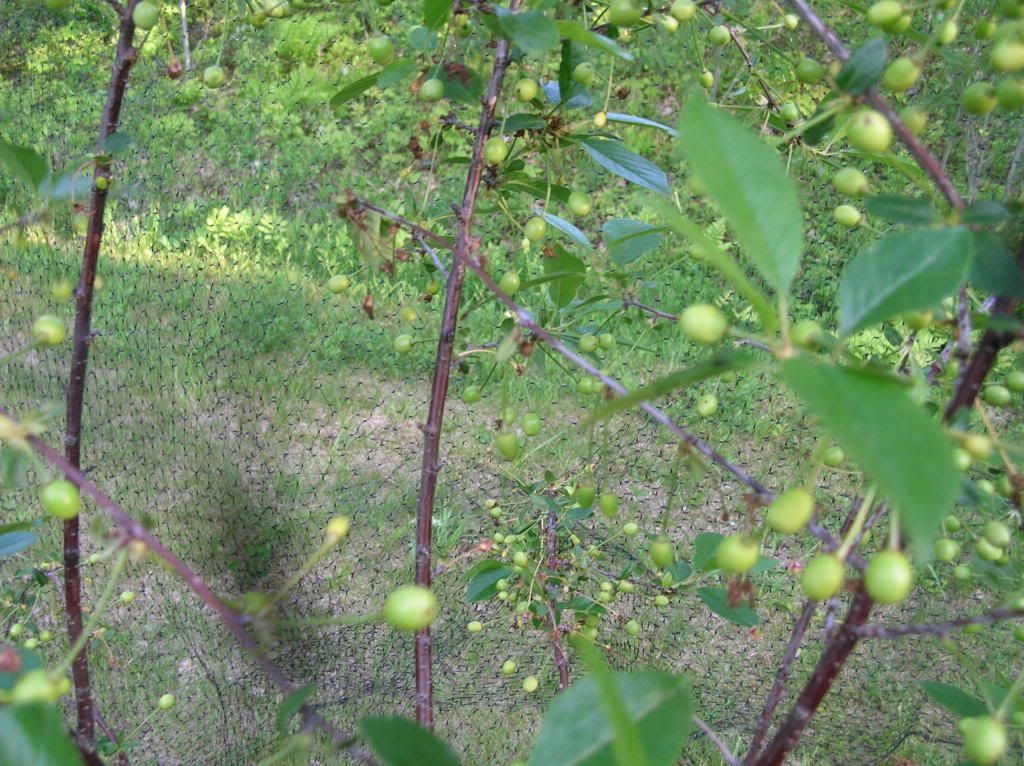 The tree overall: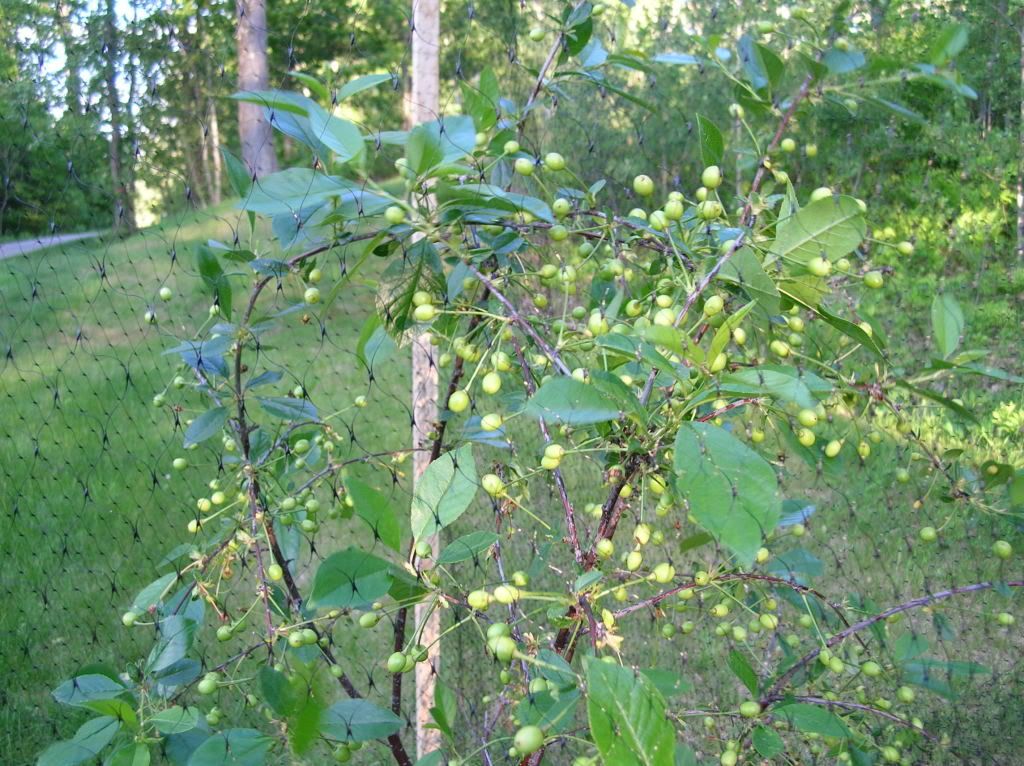 I have watered this tree at least every other day. Am I doing something wrong? I have tried researching diseases etc but they all seem so similar to me how can I tell? Any help would be appreciated!
-Tom