First of all I would like to express how grateful i am for finding this forum. It seems like its absolutely bursting with knowledgeable individuals that are willing to help.
Secondly, i have been gathering information about bonsai for almost an year now. I still consider myself a newb of course but i am more then willing to learn as much as i can from anyone. I have one prospering Benjamin Bonsai and one dead Serrissa under my belt. This is my latest addition which i bought as a Zelkova but in the course of browsing this forum i have come to suspect that it is in fact a Chinese Elm, is my suspicion correct. I hope these pics will help in clarifying.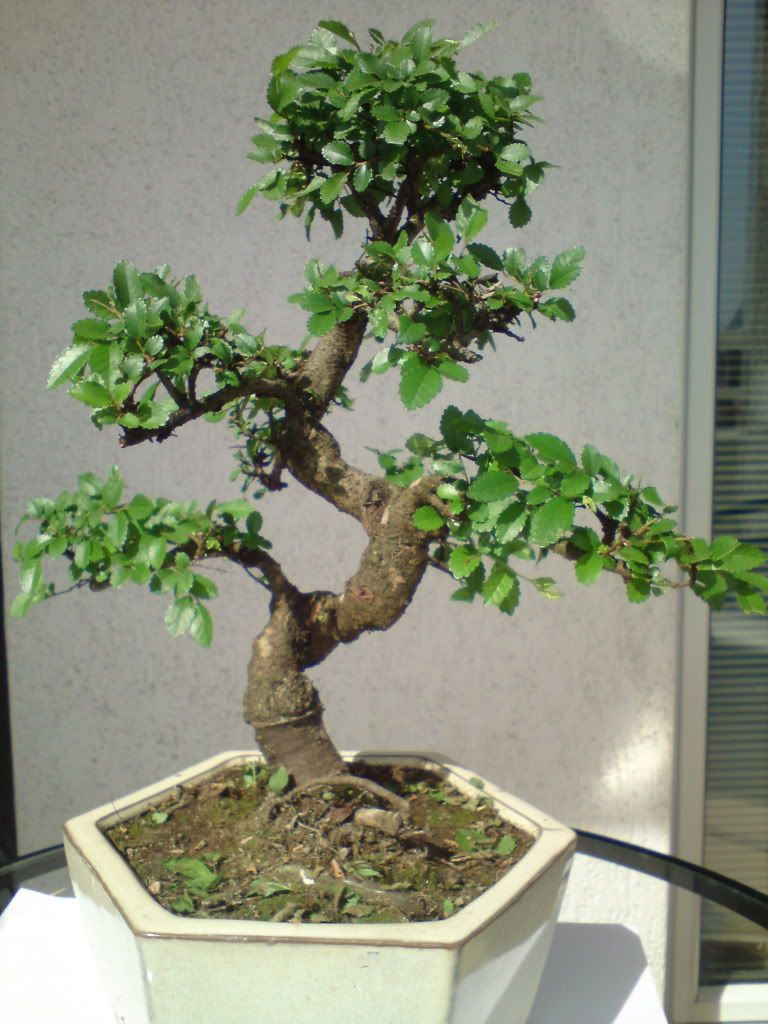 I live in a temperate climate zone. The temperature now does not drop lower than 3-5 C and it doesn't get higher than 15. In the summer it will be quite hot though. I keep my plant on a balcony, it gets several hours of direct sunshine and afterwards it is in light but not in a direct one. I am concerned about the best soil mixture for this type of plant, maybe a precise formula or something. I do not plan on reporting until next spring unless i notice a problem.
I am curious to know what u think of this tree and maybe some advice. I think it has nice potential as far as commercial bonsai trees go. What about pruning and wiring, how does this tree react when should it be done. Im especially interested in the pruning part since i don't see a need for any wiring yet ( i might be wrong)
Well i plan to be more active in this section of the forum and I am anxious to hear your opinions and discussions.
Best Regards,
goldencap