Ok I am looking for the experts in portable greenhouses. My son just Purchesed me the one shown below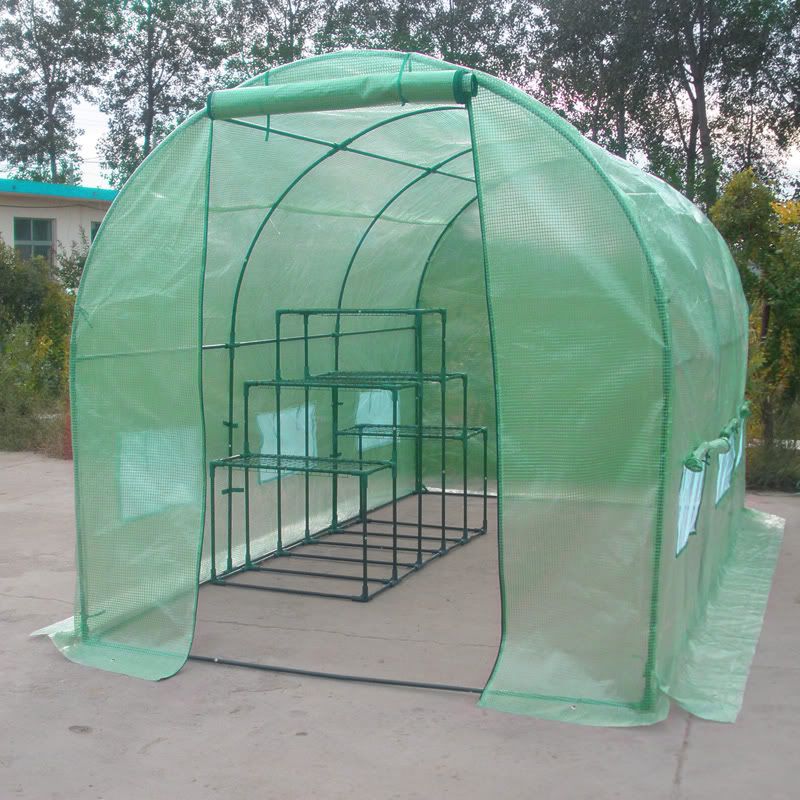 I relize it is not much but it is what could be afforded at the moment it is 7 ft x 12 ft x 7ft high
I am looking for advice on the bestway to set this up and anchor and secure it so it will be able to with stand some winds. The location we have picked for it will block 90 percent of the winds and pretty much all of the heavy gusts.
I was thinking Cinderblocks around the base to keep the cover taunt and secure but am also looking for advice on how to anchor and where might be good to place tie down ropes ect. Plan on torching some rebar this weekend to make j stakes like a tent would use only about 2 ft long instead of thin and 5-6 inches.
Thanks for any advice you can provide I want this to be a success.
I will update ya'll on a firm delivery date as soon as fedex updates my tracking info
EDIT:: Oh I did go ahead and order a wireless thermometer too so we can monitor temps from inside the house instead of running out to see if vents need opened or closed.. Placement of the sensor information would be great too Ie.. Shade area Full sun Mix or whatever it needs to be set up as also hight of sensor I relize heat rises so this would surley make some diffrence.
thanks again
Jon and Carolyn