I am new to this citrus thing so please bear with me and help if you can...
A little over a year ago I bought a kumquat tree. It did fair, grew some leaves had a few fruits, nothing grand. Well a few months ago it got ill, drop all leaves then grew back deformed leaves, then dropped leaves and began dying from the top down branch by branch. I cut off all the dead wood, repotted in new soil, and will wait and see. Never saw any bugs until today. (Another dead stem too.) Today I found these little ant sized catipillar looking bugs. See pic, I hope they post....Any thoughts?
this is the dying tree
this is closer with the critters
this is one of the critters up close
Okay... the story continues. Last week I figured I would have a go at 2 new kumquat trees, a meiwa and a nagami. Potted as recommended at the nursery... Then today I find some funky looking leaves on the meiwa and the underside of some leaves on the nagami. The leaves are sort of curled with what looks like a waxy coating on them. Also the color of the leaves on both are a bit yellowish. Please offer any thoughts. Again, I hope my picutes post ok. Thank you, thank you if you have any thoughts. I have tried to research but not much luck.
Meiwa tree
Meiwa closer up
Funky leaves cut off meiwa
nagami
nagami closer up
ugly underside of some nagami leaves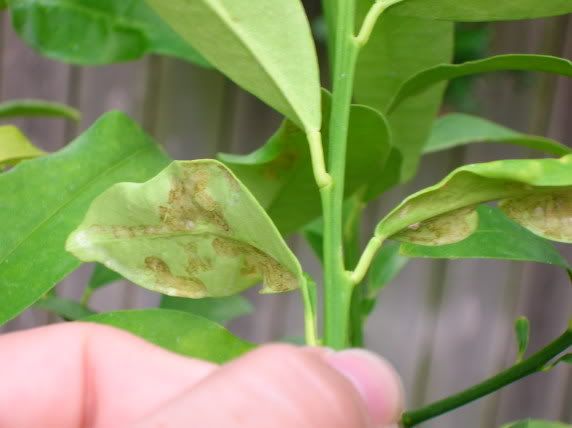 Again, I hope the pictures worked and thanks for reading this far!!