So you may remember seeing the photo of my
New Tomato Garden
that I built with the idea that the tall tomato trellis and the string trellis will support the tomatoes as well as pole beans, Luffa, and Morning Glory to shade the SW side of the Family Room wall: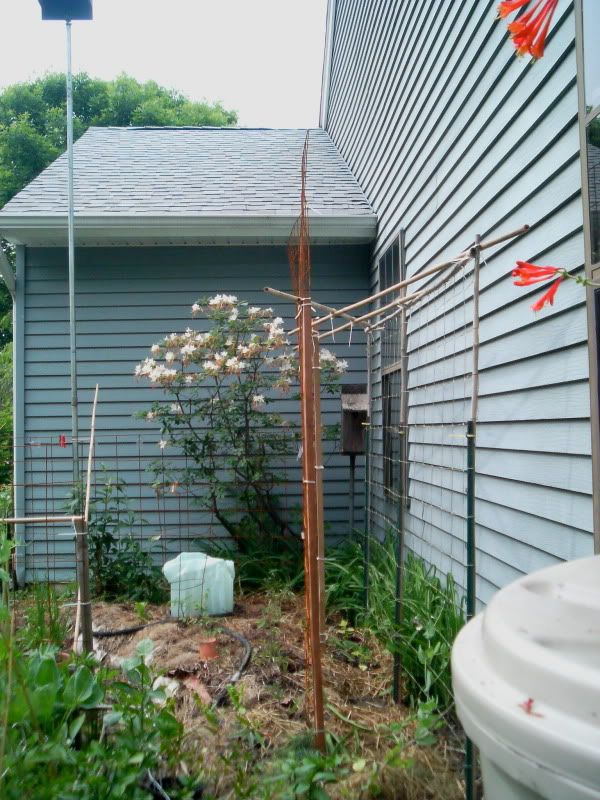 The vines have all reached the top of the tallest trellis: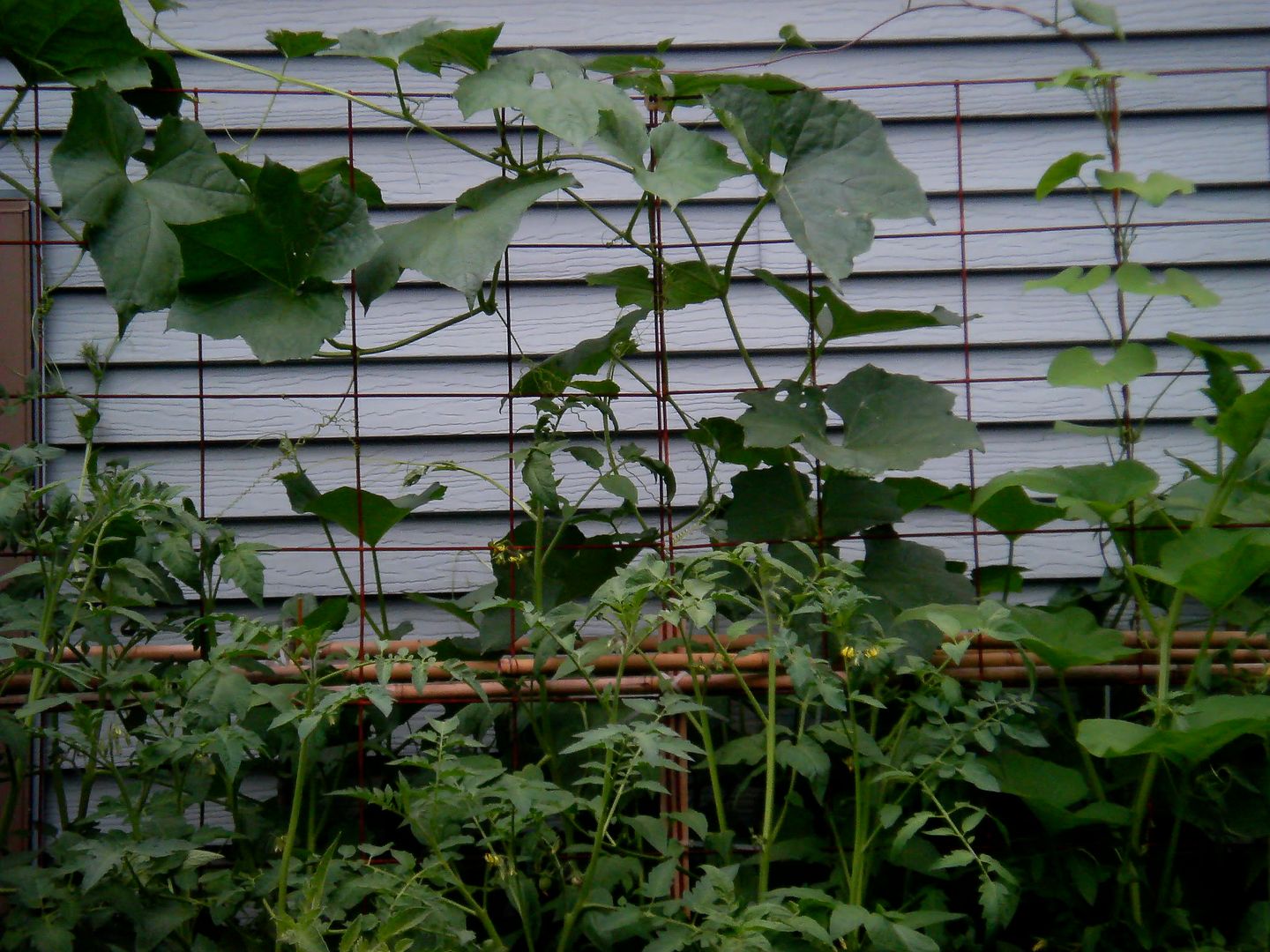 There are even some unidentified squash or gourd that have joined the frenzied climb: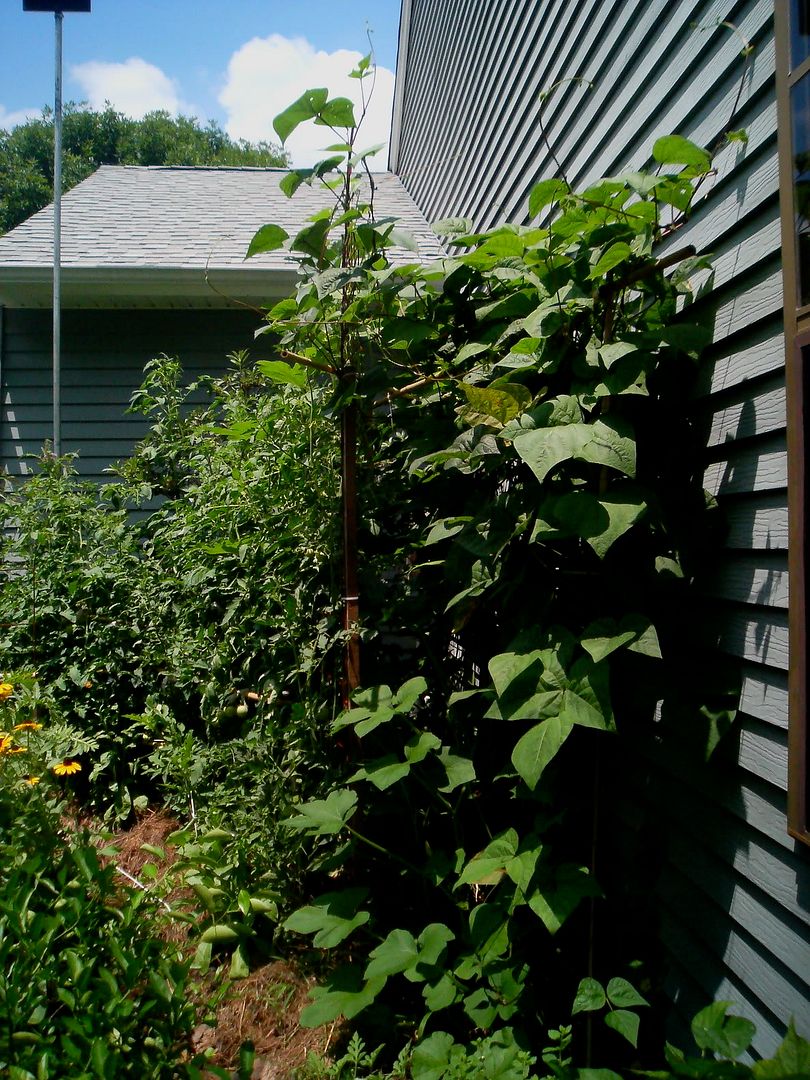 Here's another view of the Tomato Jungle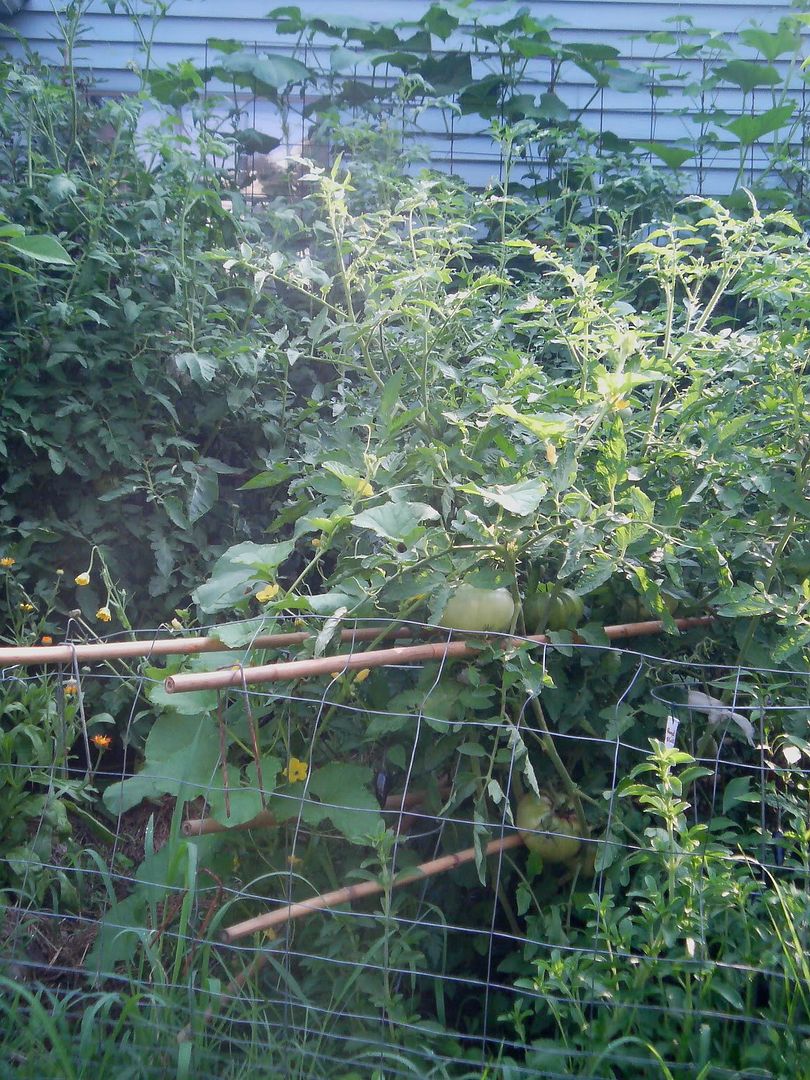 ... and inside in the Family Room, we are definitely cooler. Last year, I could FEEL the heat radiating from that wall.
-- Definitely recommended.