So I was just walking past the mystery tree that sprung up last year. Thought it was a weed, cut it back a ton last summer until I finally looked up the leaf and found that it might be some sort of Willow.
ANYhow, I thought I saw fruit on it! Little berries. But then I looked closer and saw that almost all of the leaves had red blister-like things all over the leaves.
I've taken a picture here: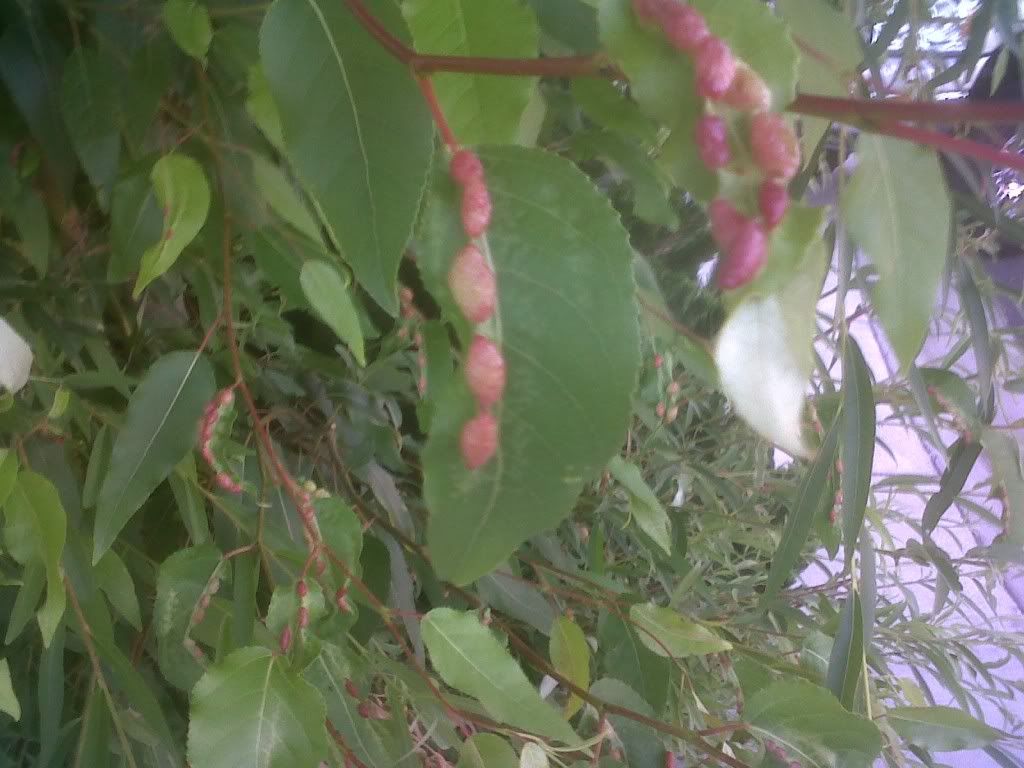 Anyone know if that is some sort of Leaf Disease??? What can I do to cure it? And is it some type of Willow? I think two trees might be growing in the same spot; you'll notice long skinny leaves in the picture as well.
Thanks for any help!![/img]