So for years I've been calling it a "smoke tree" because I believe that's what a tree trimmer called it when it saw it. This morning I googled "smoke tree" because I was interested in learning more about its behavior and soon came to realize that what was most commonly referred to as a "smoke tree" is not what we have in our yard. I understand there are probably many variations of what is called a "smoke tree" but the most common search result was
Cotinus coggygria 'Royal Purple'
. Please see the pictures (and comments) below to help me identify this tree. Thanks in advance.
Pic #1: Taken in mid-May when it first flowered. As you can see, these flowers are different than the Continus coggygria flowers which give the latter the true "smoke" appearance. Also take note: in early Spring when the leaves first come back from Winter, they are all a bright colored light-green. In the next couple of photos you see how the leaves change to a deep purple a few weeks later
Pic #2: The tree from afar (just right of the pergola post). As you can see the leaves on the tips of the branches are a really bright light-colored green and they turn to a deep purple as they are closer to the trunk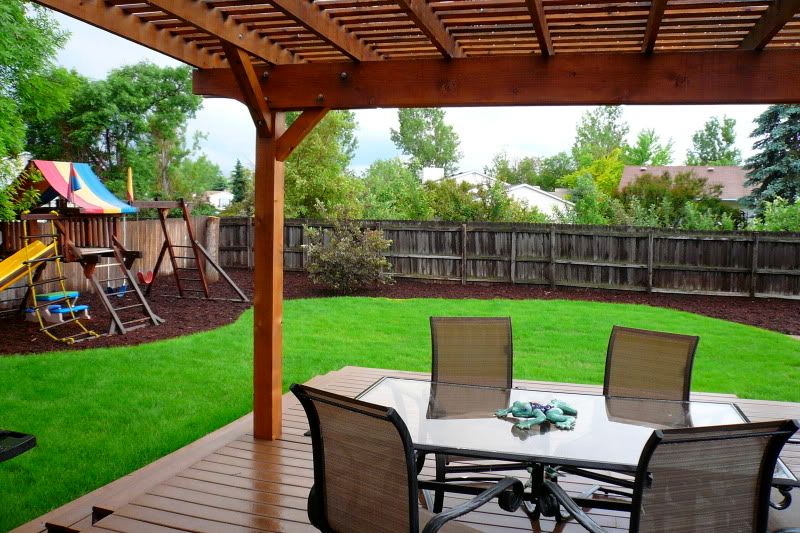 Pic #3: A close up, taken today, showing how the leaves growing at the tip are a bright light-green and as you move away from the tip they turn to a darker green to eventually a deep purple. Also take note of the "berries" (or whatever they are, I have no clue)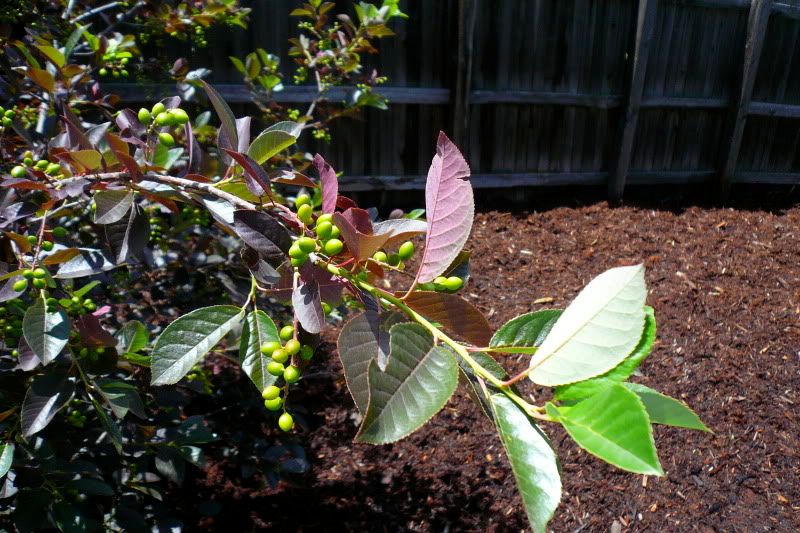 Pic #4: Not the greatest photo, but I just want to give you an idea of what it looks like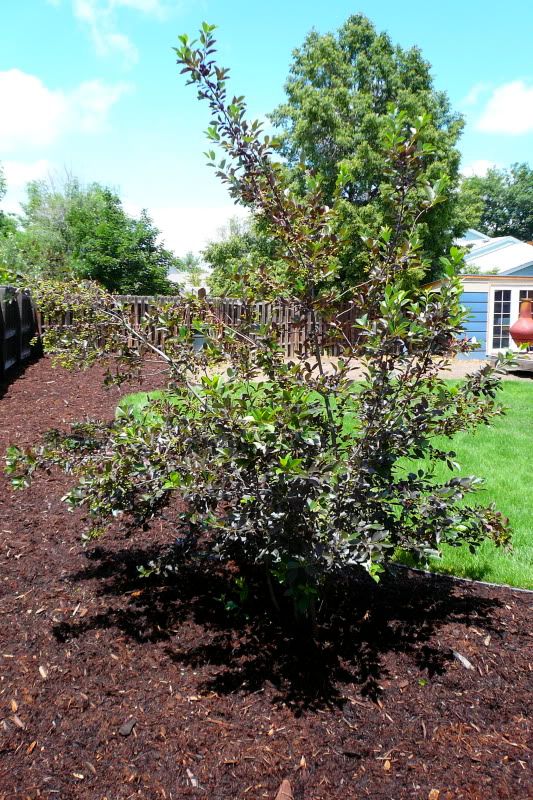 Thanks in advance for helping me identify this tree.