Most of my edible garden beds are fenced with 24"~28" H small (1") fence. Some are rabbit fence with 1" gap for the lower 1/3 or so. I have 2 older beds that were fenced with 2"x3" opening. Adults can't get in but babies and skinny 1/2 grown ones can get through.

This bunny is making a nest in my Sunny Meadow Garden.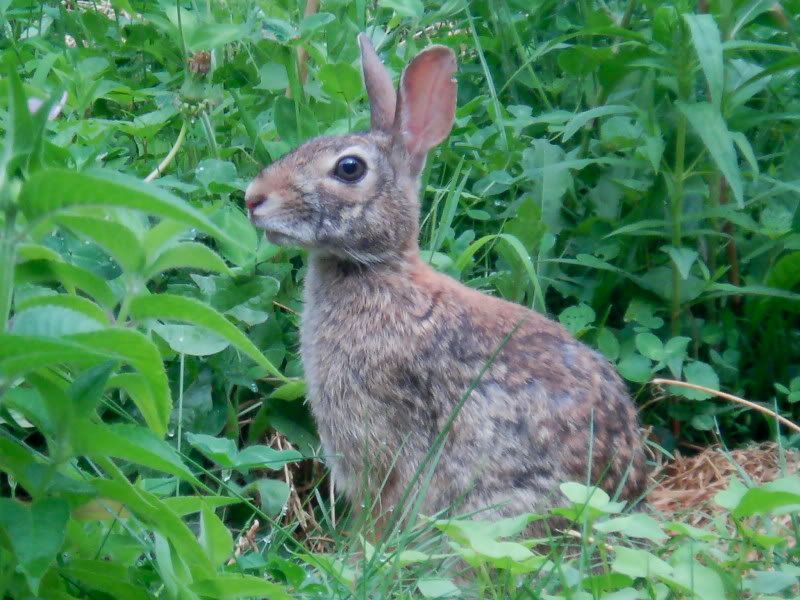 The kids are excited by the prospect and wants me to encourage/NOT discourage her.... She thinks I mulched the path with hay for her special use.... I saw her loitering behind the Old Sunflower House garden where all the tall peas are growing. I told her that any peas that are foolish enough to grow THROUGH the fence, she can have, but I won't tolerate stretching up on the fence to pull down the pea vines.

So far, she has not caused any mischief that I have noticed....