I tell the deer to stop eating my flowers.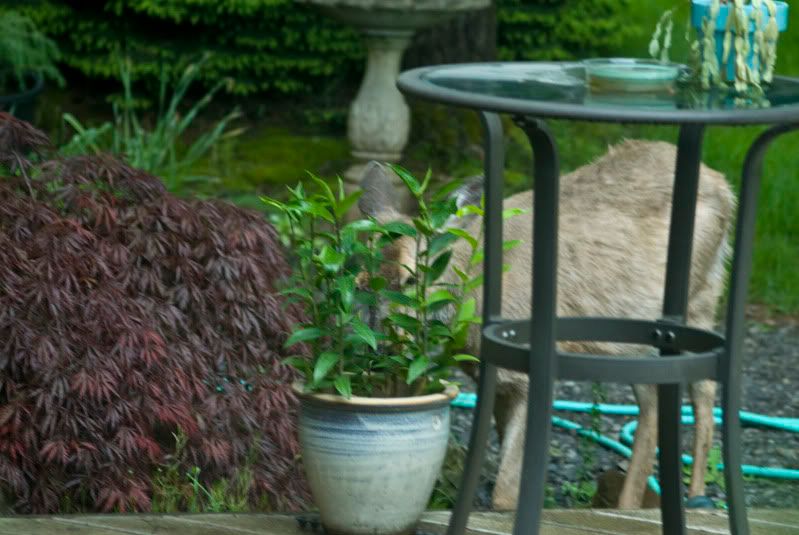 She says; let me think about that, oh but the flowers are tasty.
Then the deer says she will just keep eating them.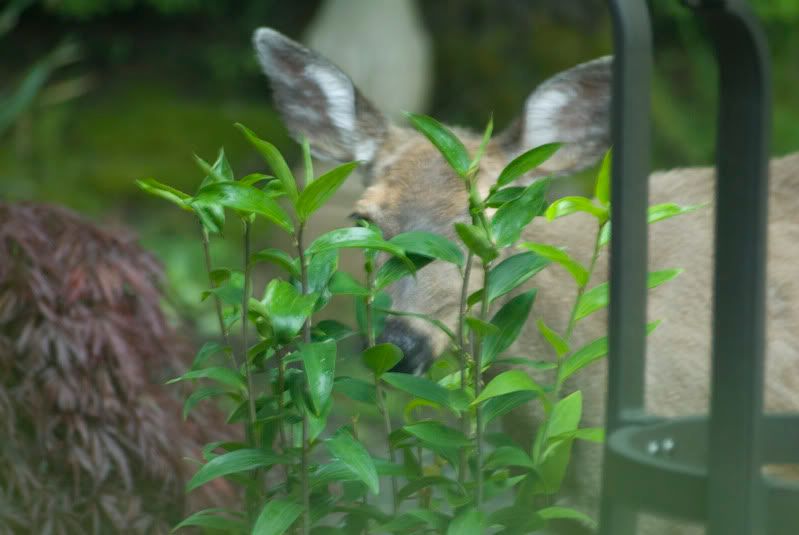 I get a bit upset and tell here that I am coming to chase her deer butt away. She decides to go.
Now she say "I am out of here!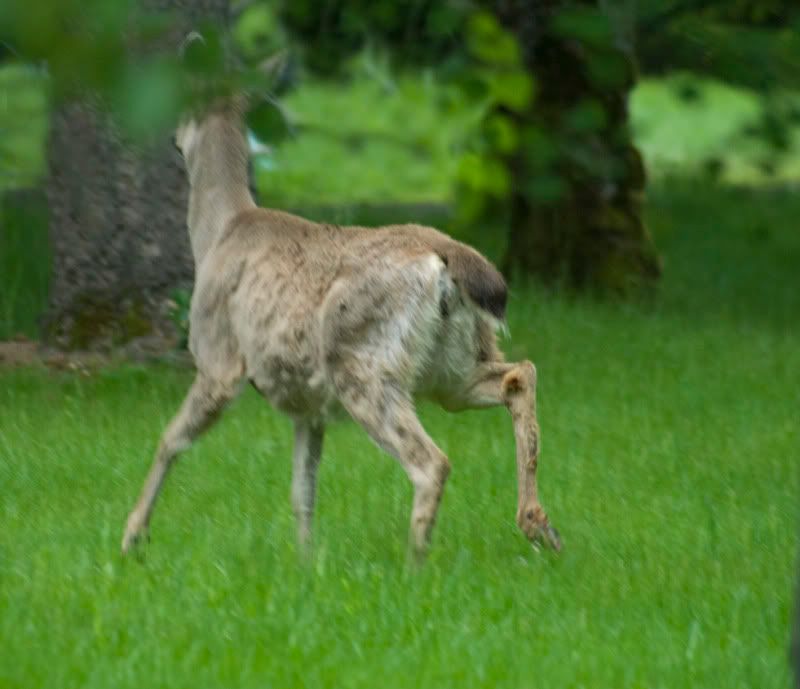 And I yell "stay away from my flowers you bad deer as she high tails it away.
But she has to get the last word in and says "I'll be back".
I moved the plants in closer to the house.