Here are pics of my garden this year. New beds have been added and I am planting the veggies closer to gether to see if it can work.
Here is my main tomato bed. It is front and center of my garden. 4'x6' I planted 17 determinent and ind. plants in this bed thinking that when the det. were done I could cut them and continue to harvest from the others.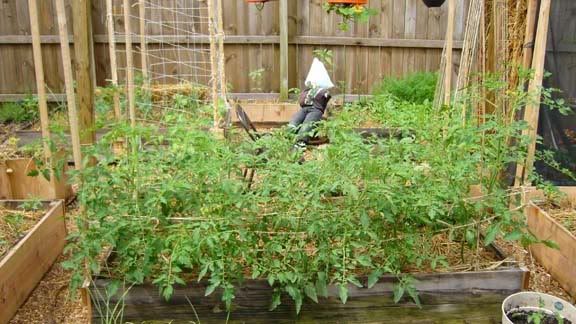 I planted: black prince, stupice, early girl, manitoba, tangella, chocolate cherry, hung yen, and a couple more I can't remember now.
Here is one of my pepper beds. It contains habs, jalapenos, and chilli peppers. 3x4 with twelve pepper plants. It has been eaten by sluggs so my plants are still small.
There is also some stray lettuce and nasturtiums growing.
In the pot in front is one of my blueberry bushes.
Other pepper bed, wonderbell, banana pepper, three eggplant, and okra.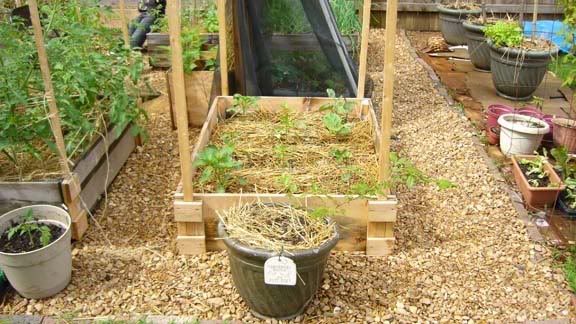 Other blueberry bush in front.
Will post trees, backbeds and strawberries next.