My spuds are not looking so good. I did a looking around and it loos to me to possibly be early blight. What say the HG experts? I could spray them with milk or NEEM (is that effective on blight?). Any ideas on what it is and what would you do?
These are store brought seed potatoes maybe. Now that I say that I did plant a few potatoes from last year but had no problem with them than. The for sure new seed potatoes are doing great. One more thing should I remove them from the area. I hope this doesn't or hasn't effected my tomatoes. Which I just realized last night are planted close to if not right where my potatoes were last year.

the one on the left is bad but the one to the right in the white bucket I know is potatoes from last years harvest yet it is not effected. Hmmmmmm???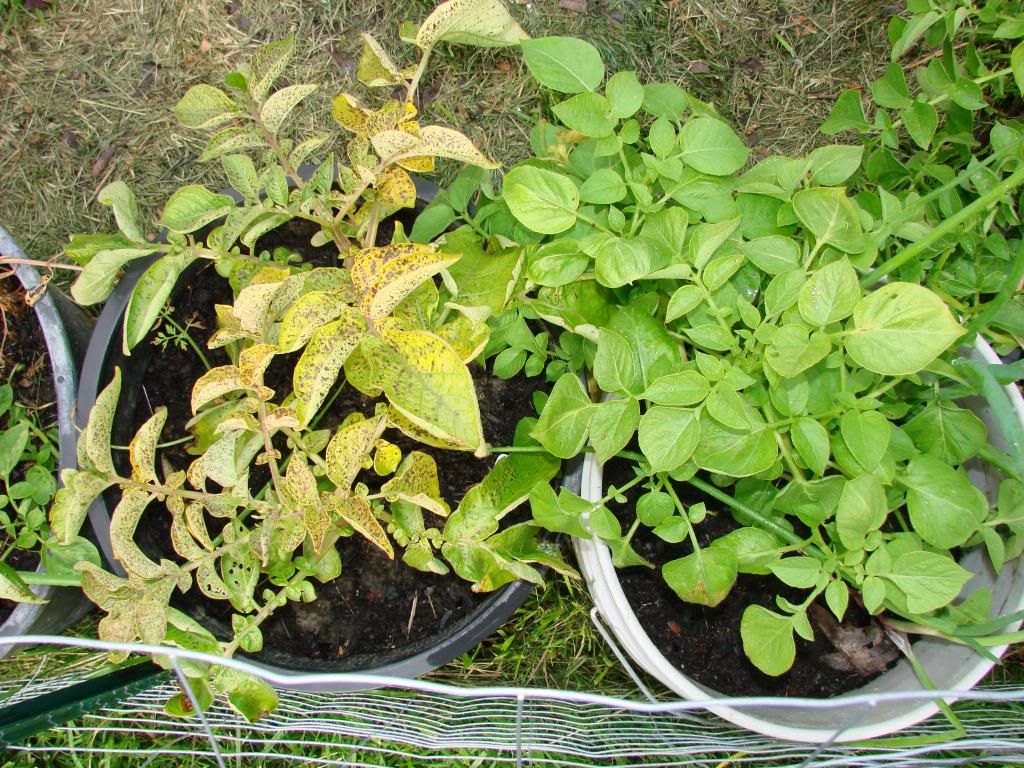 a close up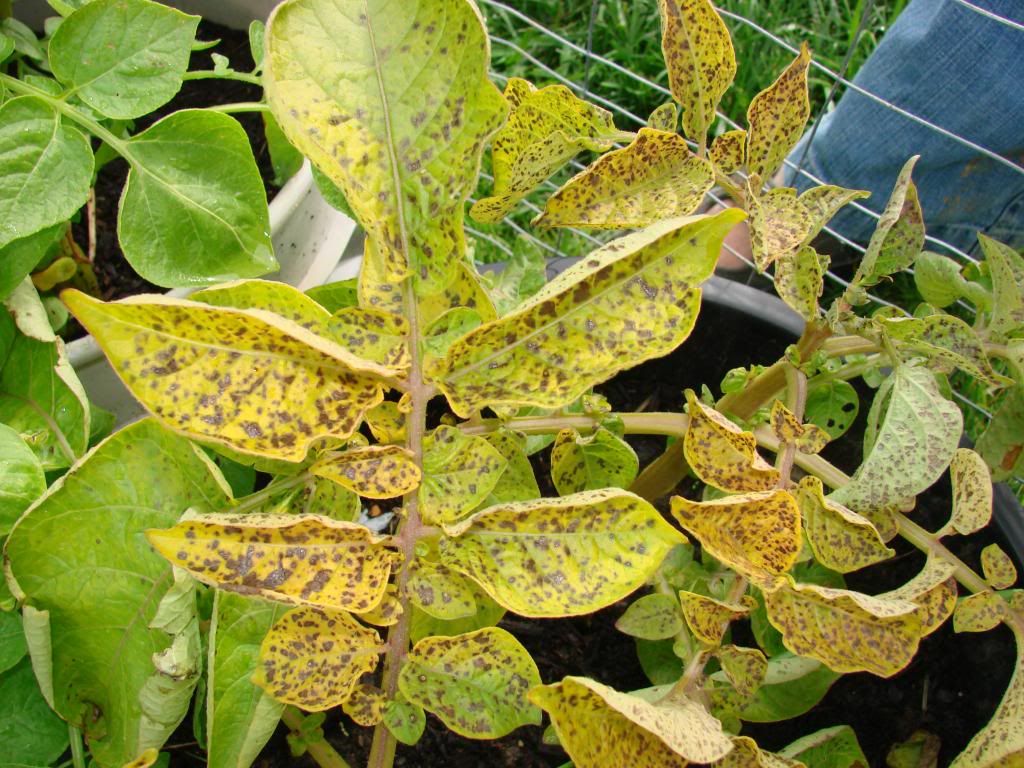 another plant to the right of the white bucket plant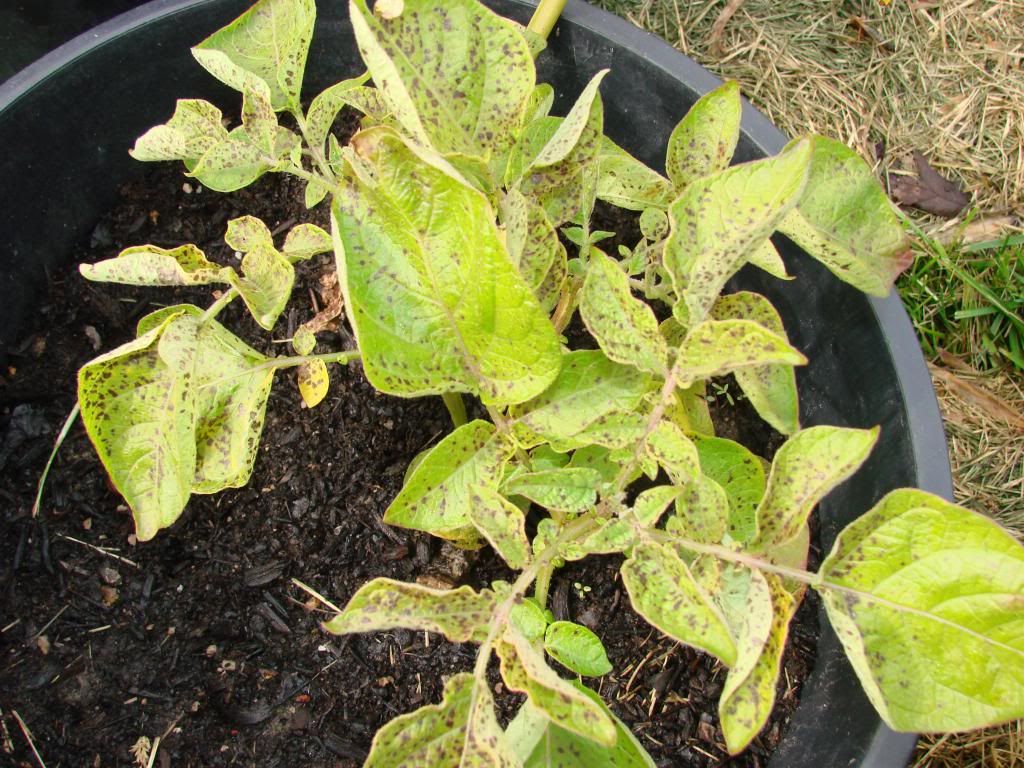 Thanks
Dono