Okay, I have a clue. There is definitely a TON of voles, at least one mole and maybe a shrew (something smallish and black will charge the squirrels out of one of the overgrown areas of the yard--during the day).
But then I found this thing at the base of our front steps: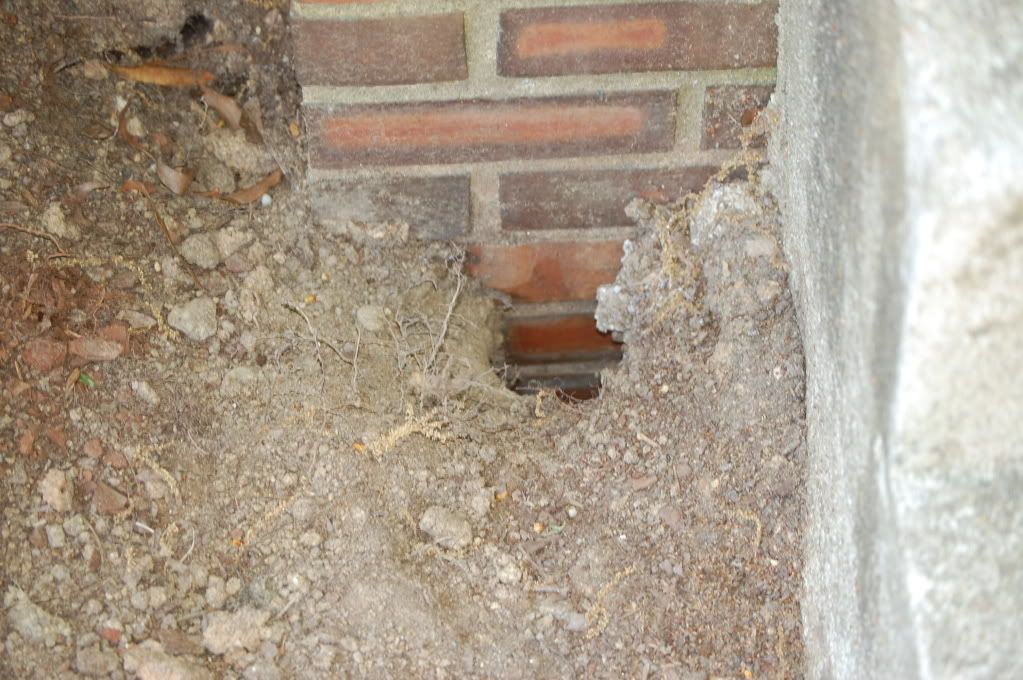 It went
deep
, like 4 foot deep. Groundhog? Woodchuck? Gasp...rat?
I stuck newspaper in there for a week and it wasn't removed, so I filled it with dirt and moved on. Later in the week, about 4 feet away from the original hole, a smaller hole popped up.
I've set traps. Nada. I put baby powder to check for tracks. Nada.
Any other tried and true methods for vole removal? I can't use poison (dogs and small kids). My method of annoying them out of my yard isn't working so much. I'm thinking of dropping dry ice down the bigger holes.