Here's some updated progress pictures of my seedlings and the building of the veggie garden at the new house.
03-20-10 Getting the seeds planted in the kitchen.
Watermelon, Cantaloupe, Cucumbers, Carrots, & Sunflowers (in a different pot)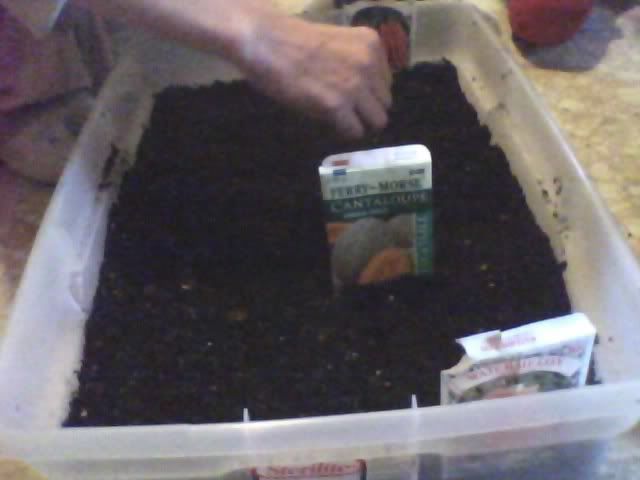 03-25-10 Up come the cucumbers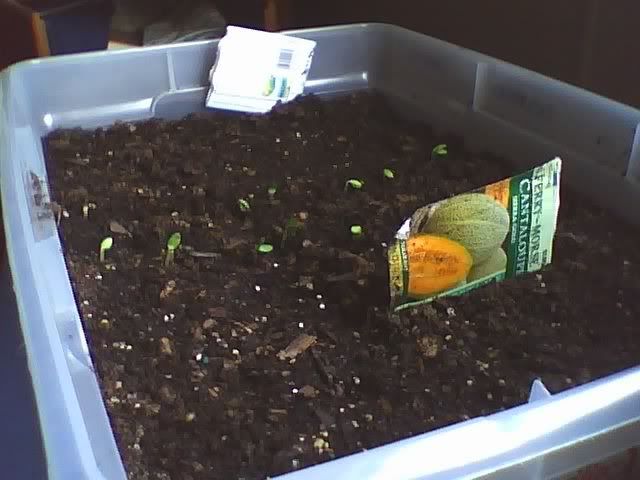 03-25-10 and Sunflowers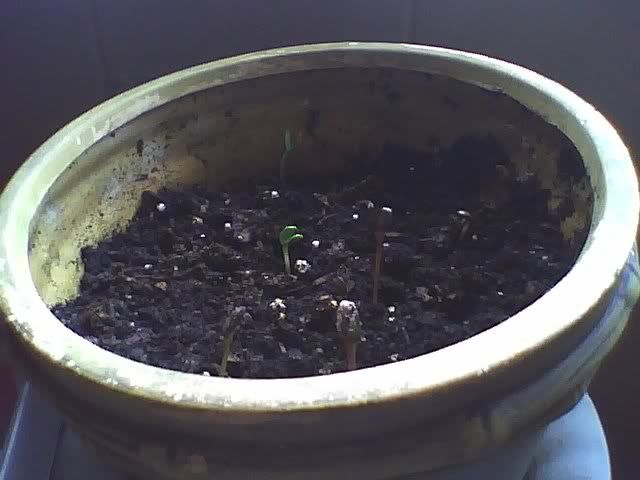 03-27-10 everything else started popping up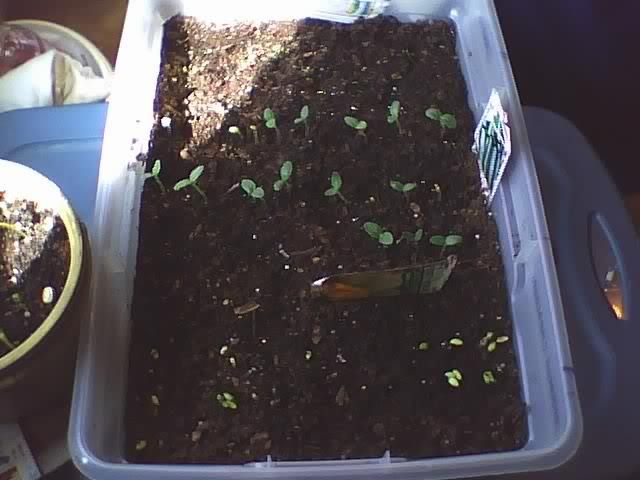 03-27-10 and Sunflowers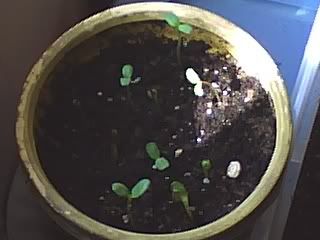 03-28-10 update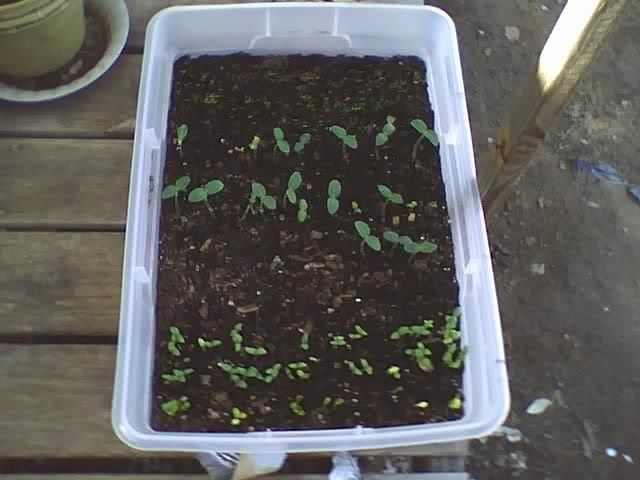 And since the seedlings are doing so well, we had to jump start the garden a bit earlier than we thought

.
Found everything we needed laying around, so expenses so far = $2.80 (seed packets).