I jumped again!
Well after looking at several outstanding examples of the above mentioned species I decided to look for my own. We went for an outing today at a local nursery and found what I think is a potential nice bonsai choice.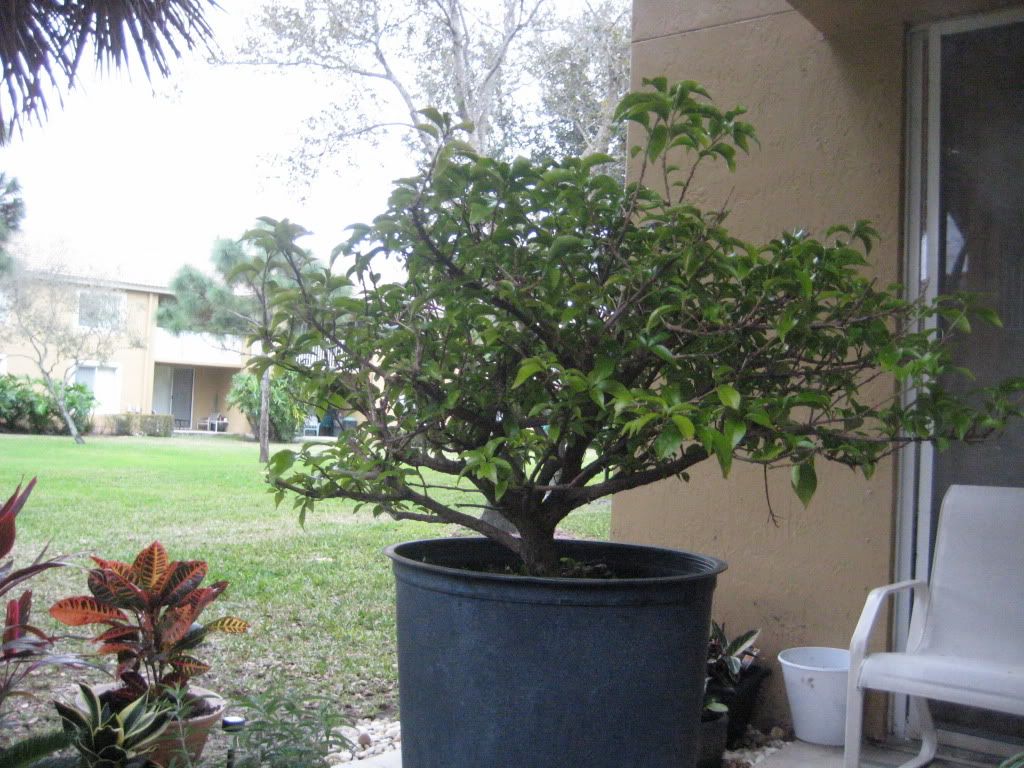 She is in a 7 gal pot with an approx 3+" trunk.
So I decided to do a bit of trimming tonight.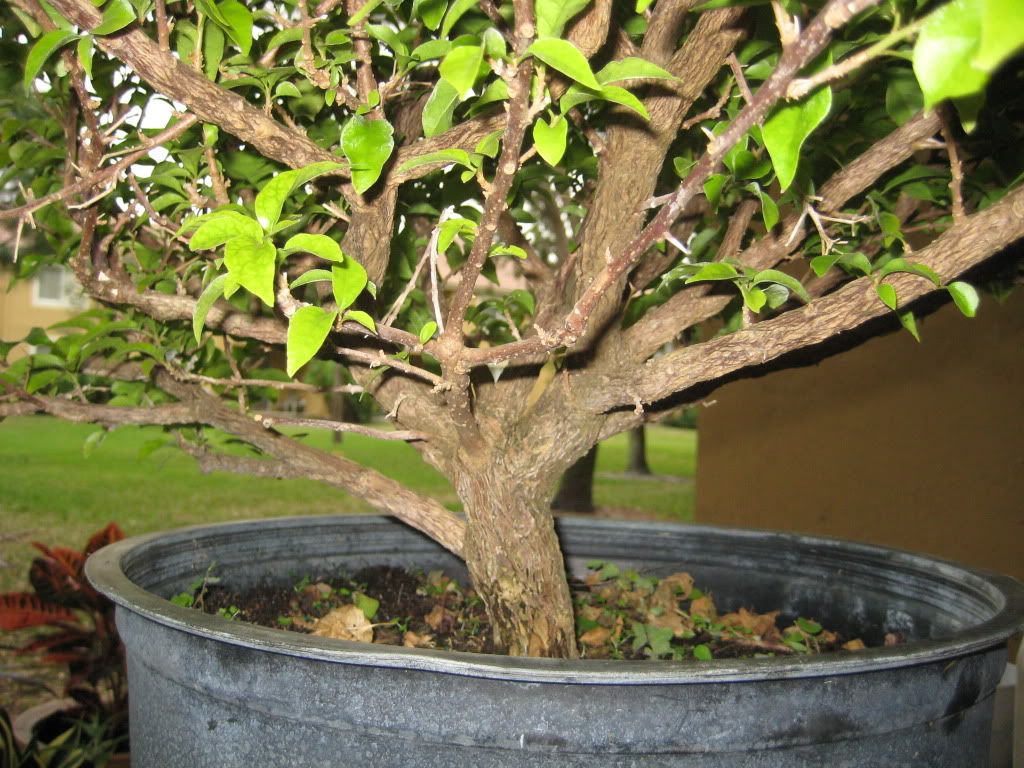 After trim...front and back TBD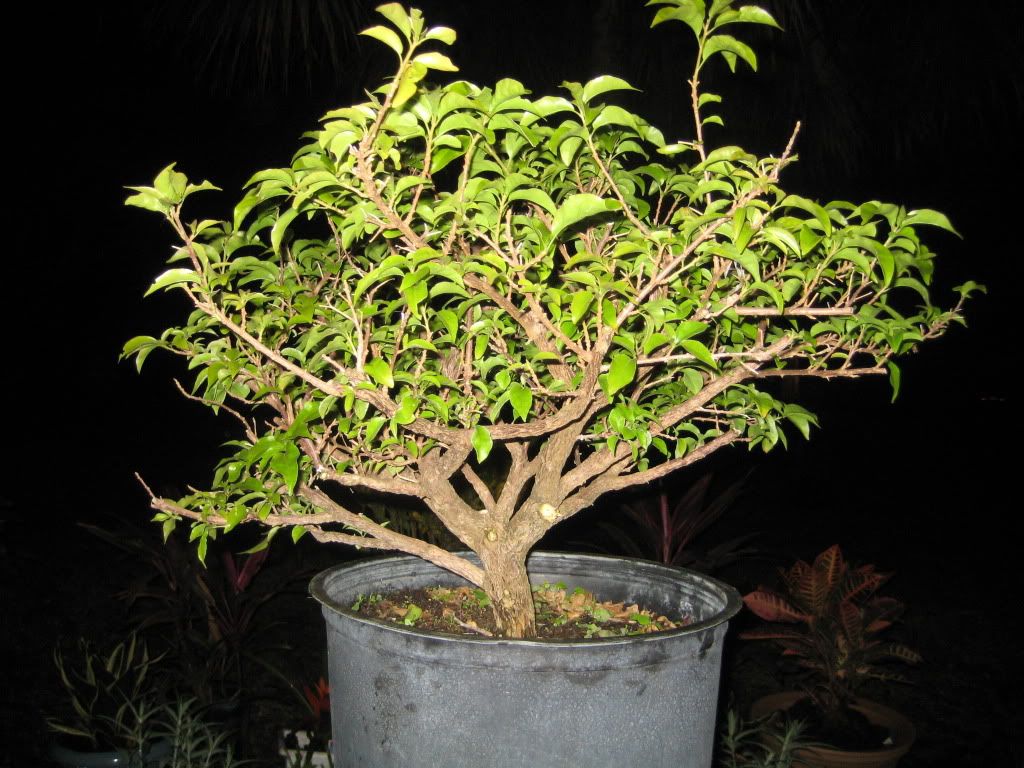 Not completed but it is a start.......
Comments and suggestions welcome.