Did I mention that I love tomatoes? Well, I do!
We indeed have more than four of us can eat. Giving them away when someone stops by, making juice in the morning, canned plenty, diced some with fresh herbs and froze plenty. All the garden work definitely paid off! Few pictures of the colorful tomatoes in the morning light...
Anything and everything: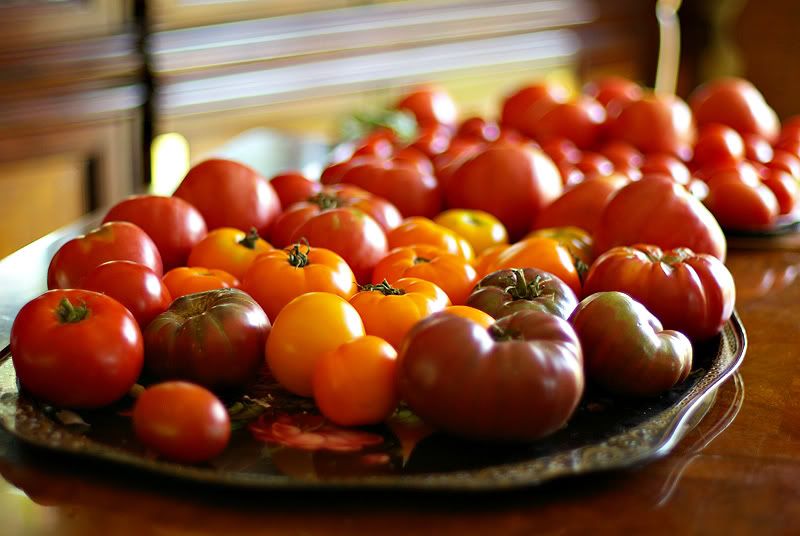 Black Tulas
Bull's Heart been very productive in this heat/humidity:
Anything and everything also (freshly washed)
Black Cherries
Valencia
Campari (home grown, not Costco's =)
Red and Golden Gem cherries
I love my garden!
Regards,
D