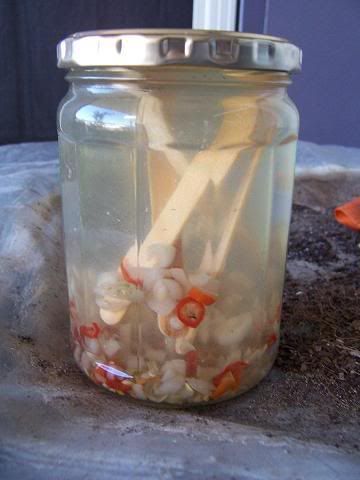 Get yourself a decent sized glass jar, chop up a heap of garlic and chillies and bung them in the jar with water and set aside to ferment for a couple of months.
You'll know when you bug-killer-death brew is ready when you open the lid and your eyebrows fall off (it's potent stuff!).
The liquid can be used diluted in a spray bottle to get rid of established aphids but I prefer to discourage them from setting up shop in the first place!
To do this I soak a bunch of ice-cream sticks for about a month in the brew and then stick them in around my pots to discourage them and it seems to be doing the trick as my Rocket etc. is going great guns without an aphid in sight.