Lynn's Mahogany Garnet
, despite its interesting appearance,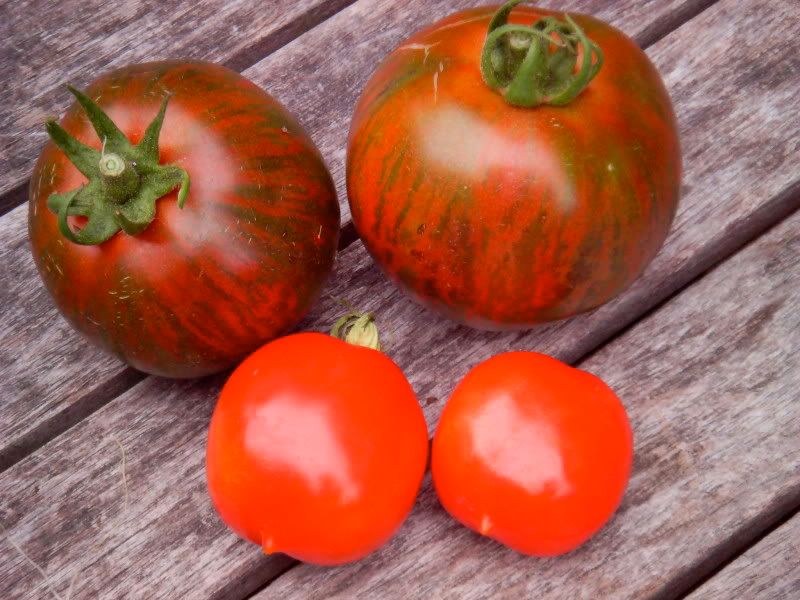 is turning out to be a disappointment so far. The flesh is best described as "restaurant tomato" -- mushy and tasteless. Moreover, I'm finding large, inedible green core in most of them. Skin is not so thin as advertised.
But
before
I denounce this variety -- I came across an article which mentioned that green core is a symptom of nutrient deficiency -- potassium, I believe it said. Now, if you remember, LMG is the one that had the weird leaf curling up issues all along: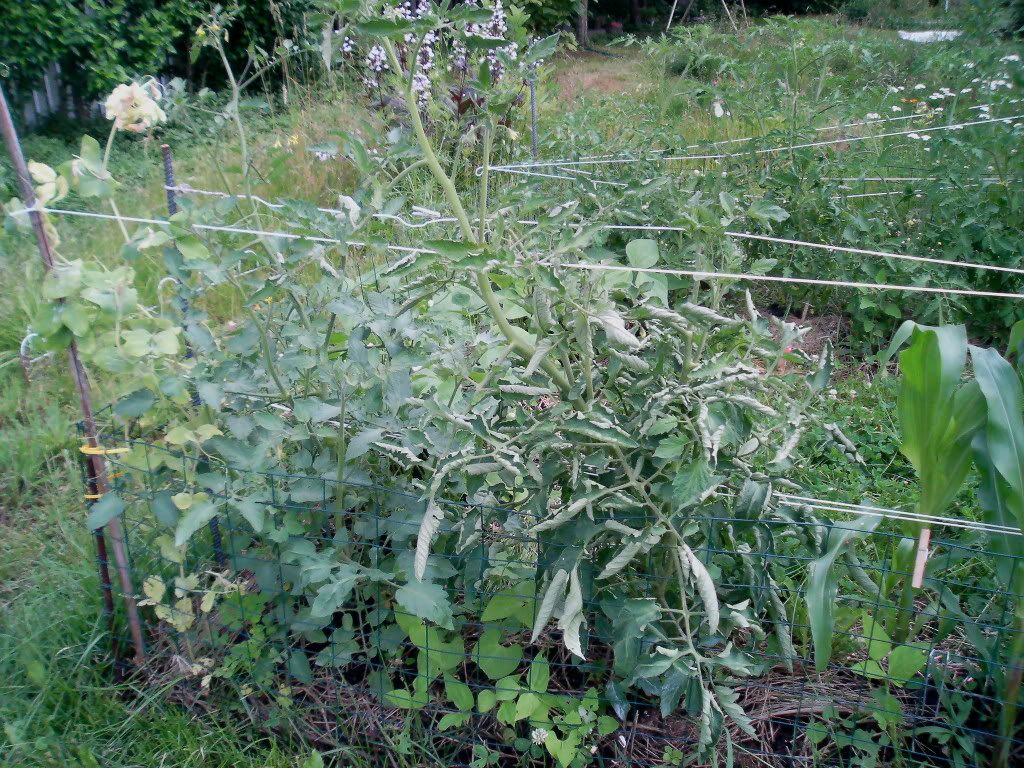 Since the
Sugar Plum
parentage plants growing right alongside LMG's have not shown any problems, and are producing double handfuls of darling little sweet and thin skinned fruits every day
it doesn't seem possible that nutrient deficiency can be the cause. But I
have
also come across sources mentioning that some *varieties* are more sensitive to nutrient deficiency.