Hello all!
Just wanted to share my experience with few cukes variety I'm growing. I've been harvesting them for about 3 weeks now. Four varieties I was growing were: Red Hmong, Boston Pickling, Spacemaker 80 and Burpee's Burpless.
From today's picking: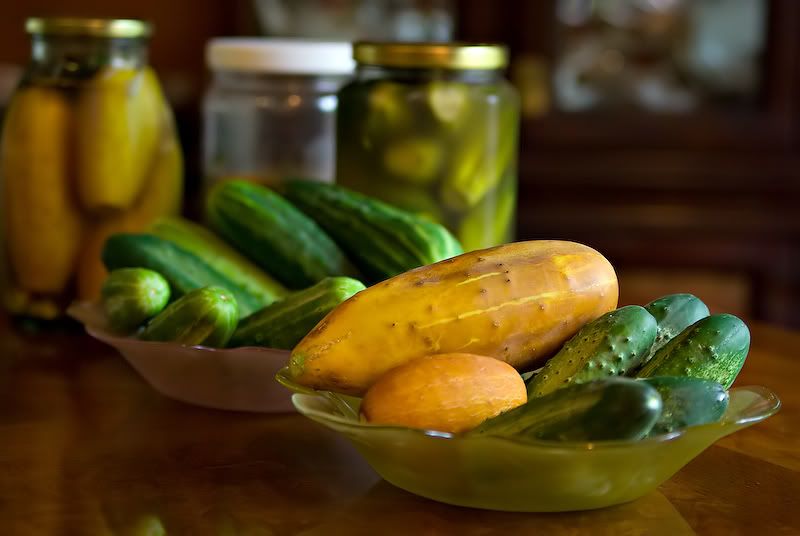 Burpless
was the first one to come out, pretty as it can be, but in my honest opinion, it had absolutely no taste, very thick skin and reminded me store bought cukes. So after a week of trying it's "fruits" - I'm down to 3 now varieties now. Yep, actually removed it from the ground (why waste space)
Spacemaker
- bush type, fairly compact, can be trained to grow on the short trellis. Fruit is medium size, sweet, absolutely no bitterness. It does not produce as quick as the others though (but still plenty, and fruit appears in cluster-like formation. I think it would be perfect guy for a smaller space garden. Very good for salads or fresh of the vine when little immature.
Pretty striped shoulders!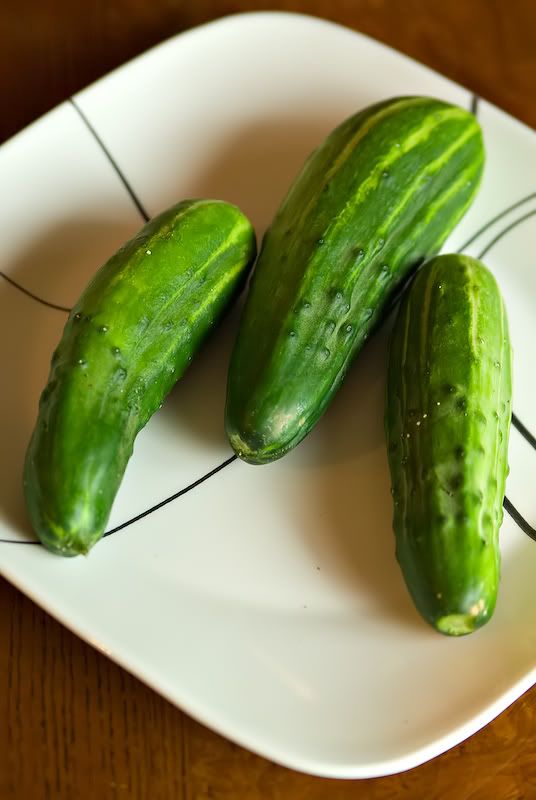 Boston Pickling.
I love these guys! Sweet as a cuke can be! From 2 vines I have, depending on the weather, we pick them daily, enough for pickling, salads and fresh eating couple of times a day. "Butts" can be just a tad bitter, but rarely. Great pickled! Crunchy, tasty, productive little guys, pleasure to pick every day!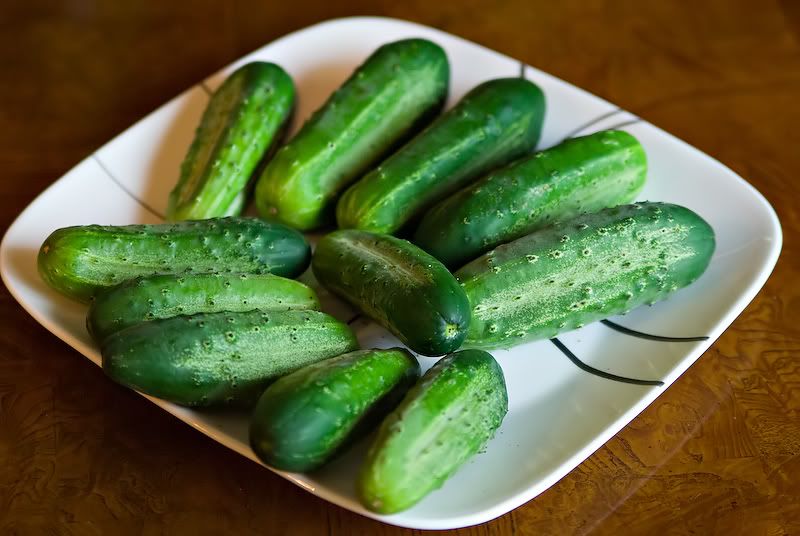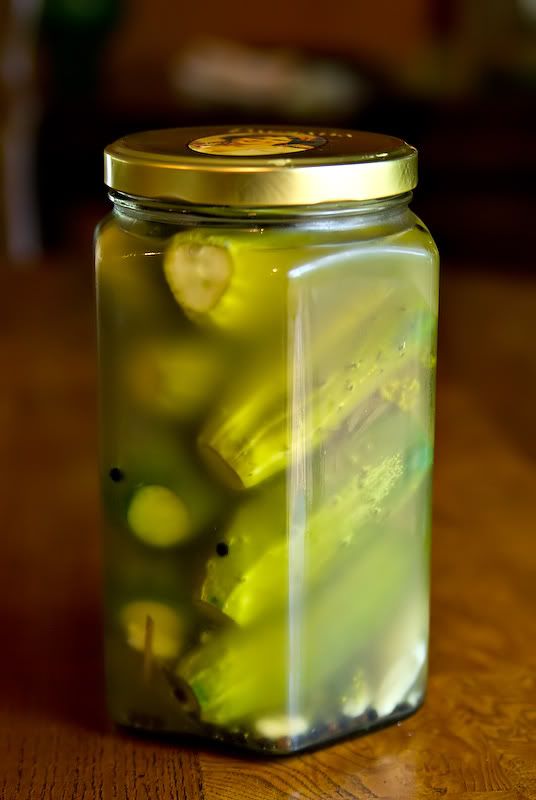 Red Hmong
This is the one I've been waiting for, mostly out of curiosity. Red cuke

While most cucumber seeds are under $1-$2 for 100-200 seeds, this one was $4.50 for a whooping package of 10 seeds. Planted 3 seeds, about 3 weeks later than the other varieties. All three sprouted! Once in the ground, quickly caught up to the others than surpassed them and Red Hmong never looked back.
Huge prolific vines with monster size leafs and bears loads of fruit. Easily most productive from all three by far!
Starts out light green, then turns bright white with just a hint of "minty hue" then... Nope, not red

An earthy orange at maturity I actually manually calibrated the white balance on the camera to capture it's true color.
Fruits very in size, ranging from smaller oval to large elongated ovals. And while they look kinda tough at a first glance, taste - nothing like I've ever tasted before. I think the flavor is complex, and personally - I love it! First, it hits you with the pleasant mild acidic touch. Then suddenly it is sweet. Suddenly, it almost reminds me of a mild melon... Fresh off the vine - texture is so buttery and tender! Terrific in salads, sliced as a garnish or just bight into it. Such an unusual flavor and color! Orange skin, white outer flash, green inner flesh and white seeds. Definitely growing it again next year.
First day of germination:
Next morning: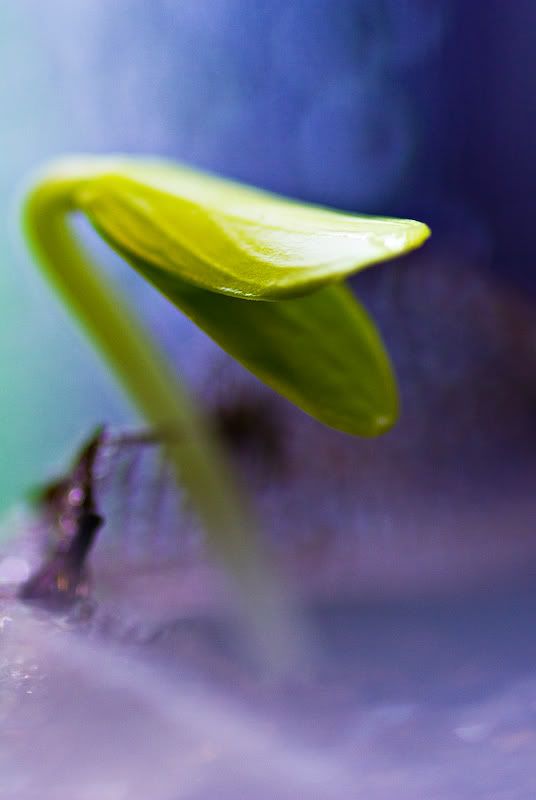 Little later:
First fruit is set: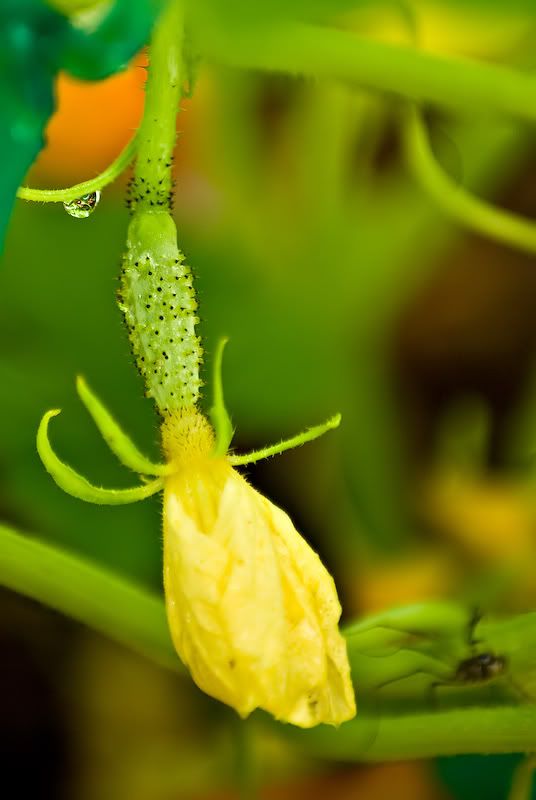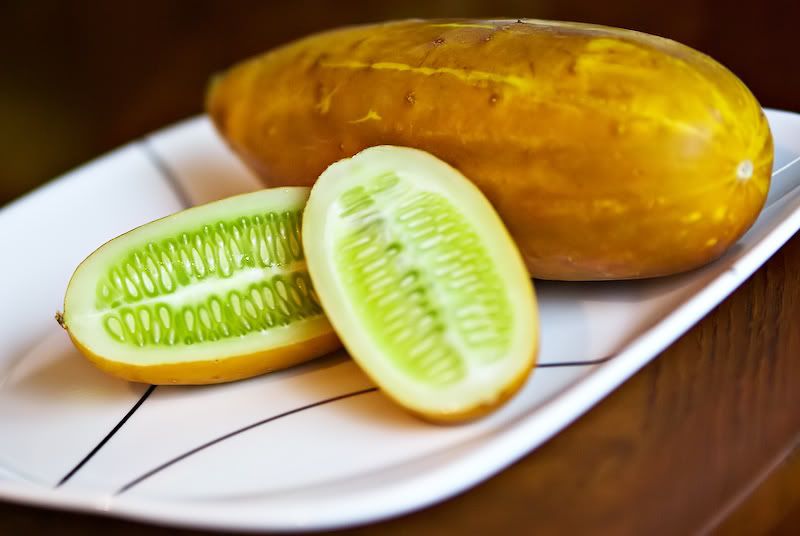 Larger ones, perfect for pickling.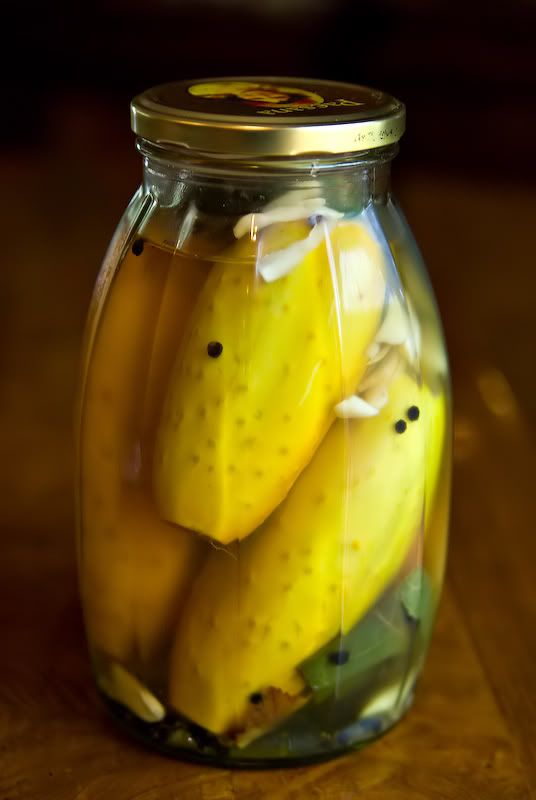 Unfortunately the other tray didn't make it into the pics, got eaten at dinner (family was over)

Few other varieties are going in the ground this week for late season crop are:
Lemon Yellow (said to be sweeter than other cukes)
Long Green "Improved"
Few more Bostons (love'em)
I'll be happy to share my impressions with those other two when the harvest time comes.
Regards,
D
P.S. Would love to hear your suggestions on any other "odd" variety you enjoyed!