Which do you prefer? This is my first time vegetable gardening & I used seeds. I'm practicing a lot of patience.

I'm considering buying plants next year.
This is how it looked when I first planted. (this is very basic) I used a seed starter kit/greenhouse type thing before planting.
This is how it looks now, about a month later.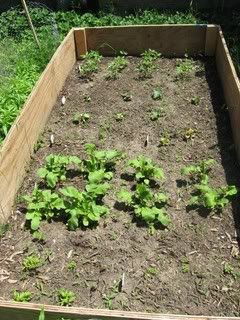 My radishes are looking good, but I'm having issues with weeds. I did not put mulch down because I did not want to bury anything. Do you think its safe to mulch now?