I have two style of bushes in front of my house - this: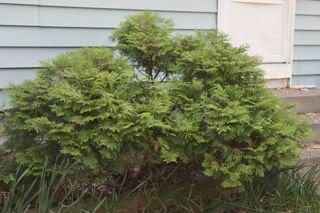 and this:
I like the second one, but hate the first one. Can anyone identify these for me? How hard would it be to pull up the first one? Can the first one be transplanted to someone else's yard?
And would anything else -- bush/flowers -- go good with the second one?
Thank you!