Hello friends! I'm new to gardening and I just bought a beautiful red maple tree to put in my back yard.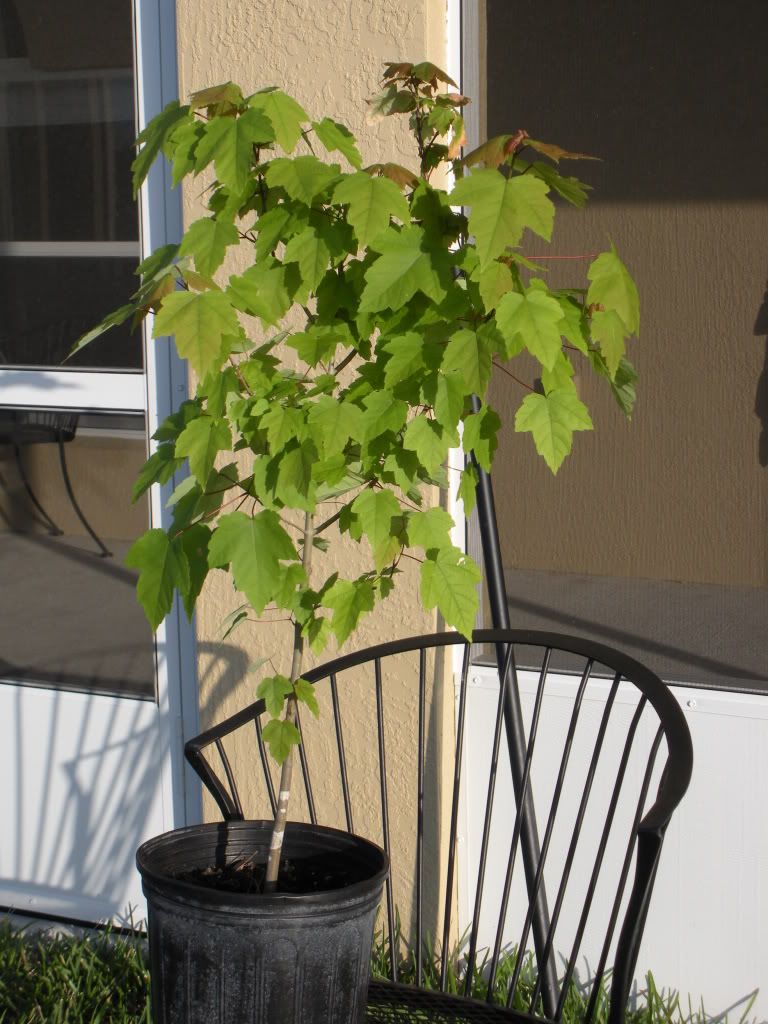 I noticed the second day after I brought it home that some of the smaller leaves had started to dry up and turn brown around the edges. I hadn't watered it that day so since then, I check the soil every day and water if it's dry. Now, the bigger leaves are starting to get some holes in them. I've attached some pics as evidence! It's funny that I'm so attached to this little tree already! L

Please help me figure out what's happening so I can make adjustments accordingly! I don't want to lose my first tree in the first week!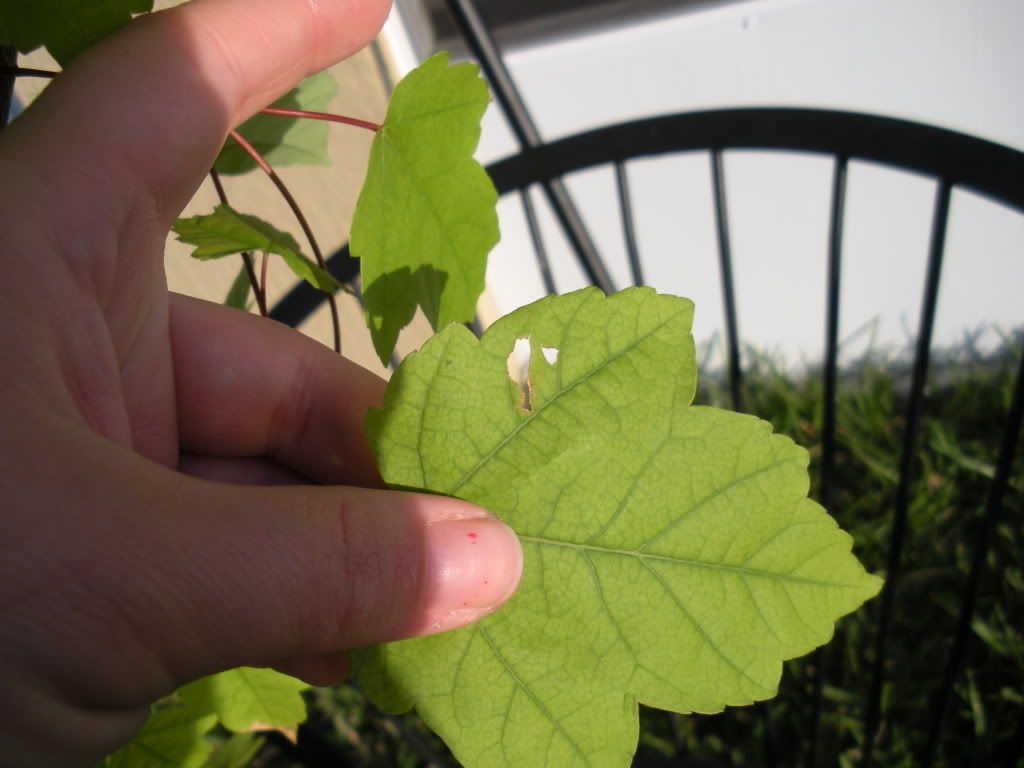 It also has this stuff on the trunk...and ideas what this is and if it's okay?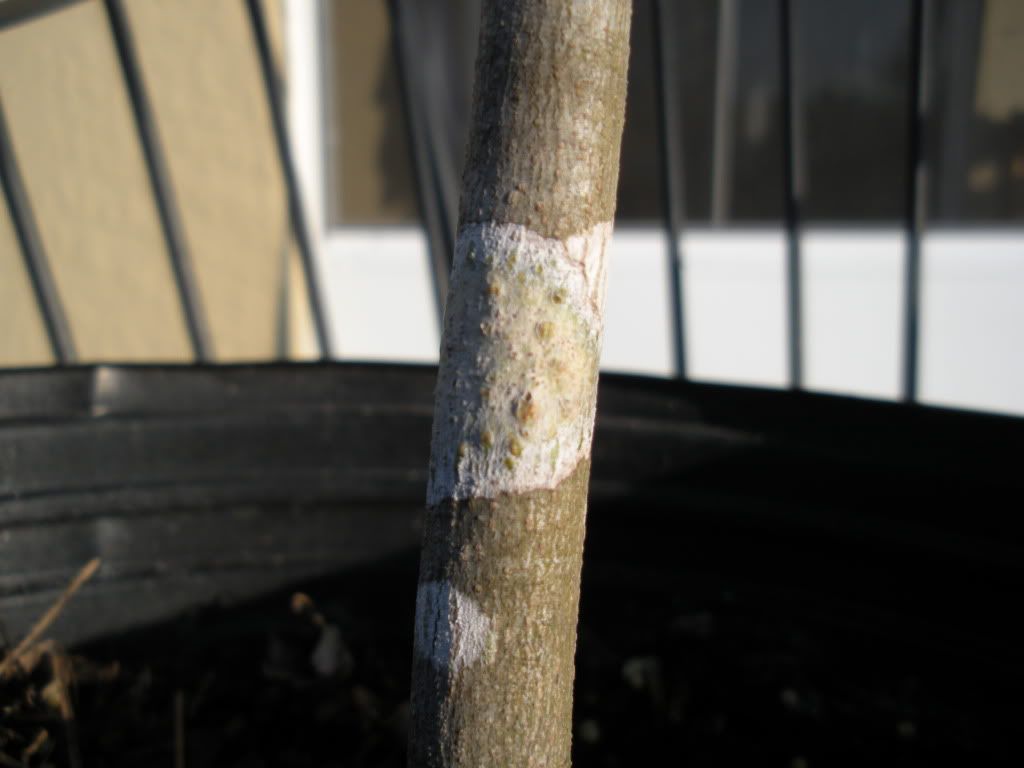 Thanks for your help!



newshoot3