The Edamame/Soybean leaves have been eaten up a bit lately, and the damage got a bit excessive so I decided to look around. Found about 6 of these guys inside individual cozy shelters made of two leaves silked together. I have to admit I let out a little scream when I saw the orange eye-spots staring out at me.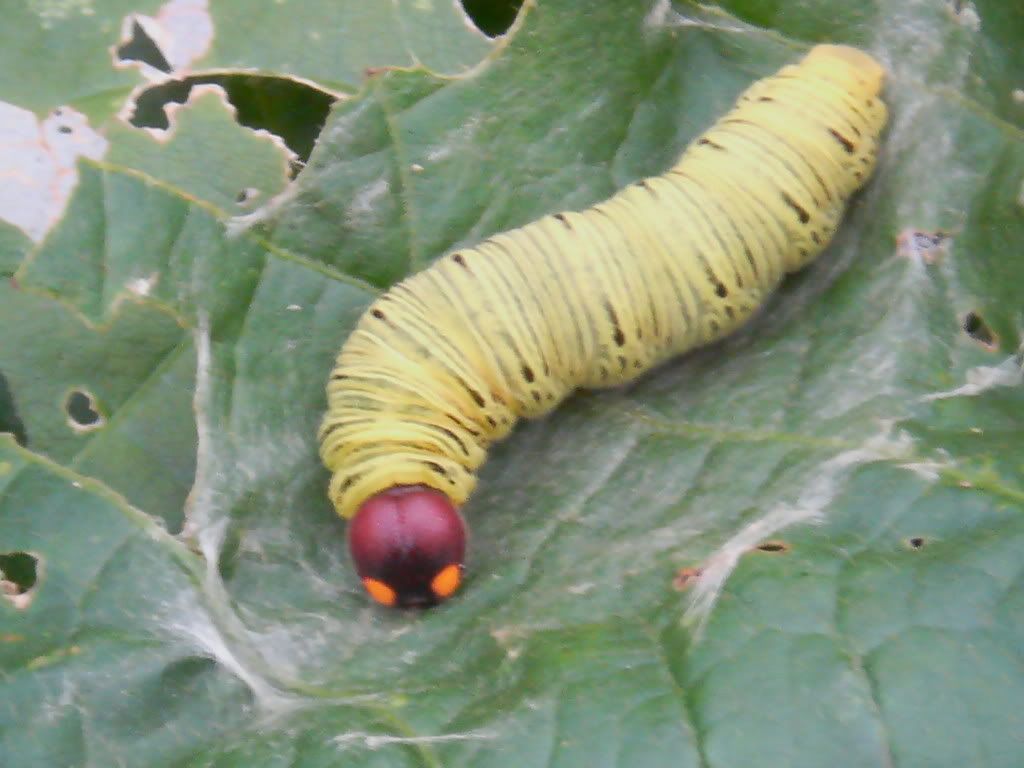 It's a Silver-spotted Skipper caterpillar.
http://www.massaudubon.org/butterflyatl ... x.php?id=5
We're going to keep some of them in containers over winter in a sheltered area (along with our containers of
Woolybear caterpillars
) so we can hopefully observe them make their chrysalises (and cocoons) in spring and eclose later on.