Found these Pricipe Borghese tomatoes with big bites taken out of them: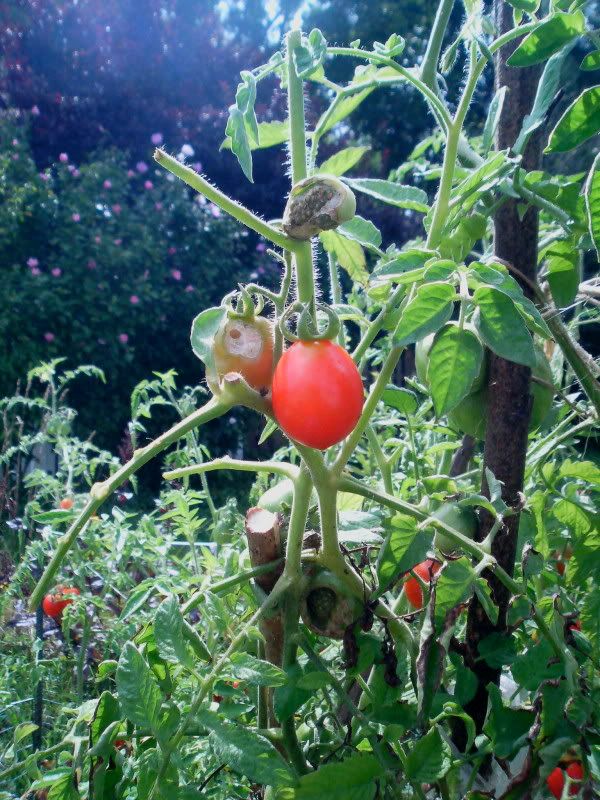 Classic sign of Tomato Horn Worm. So I looked... and found this already well-grown caterpillar!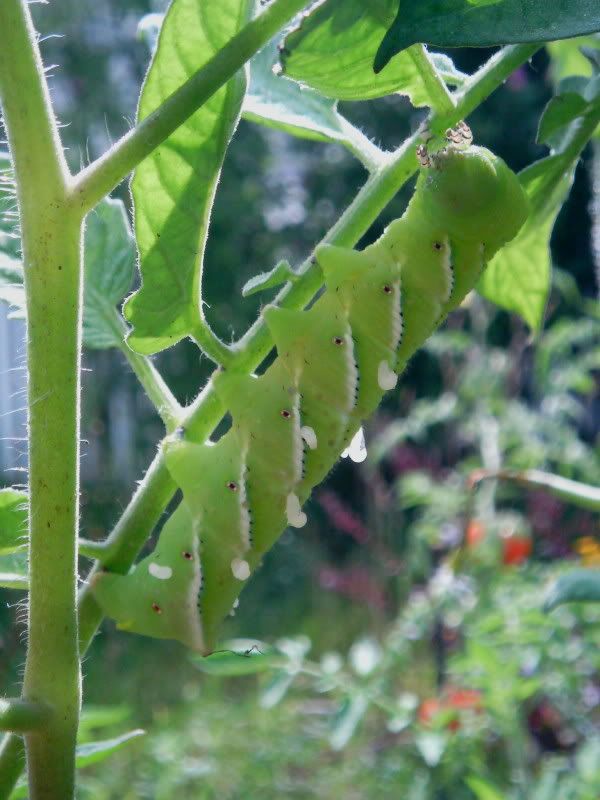 But if you look closely, braconid wasp larvae are just getting ready to make cocoons on its back. Others are starting to emerge through its skin: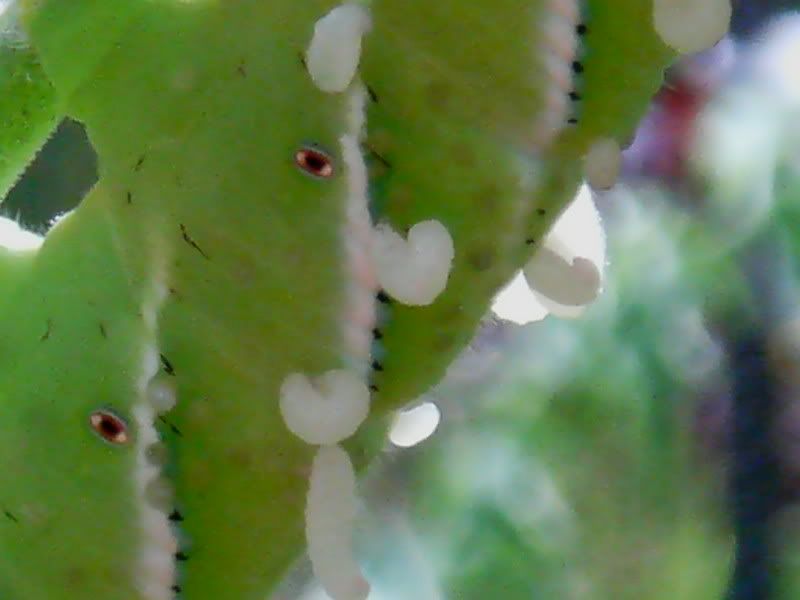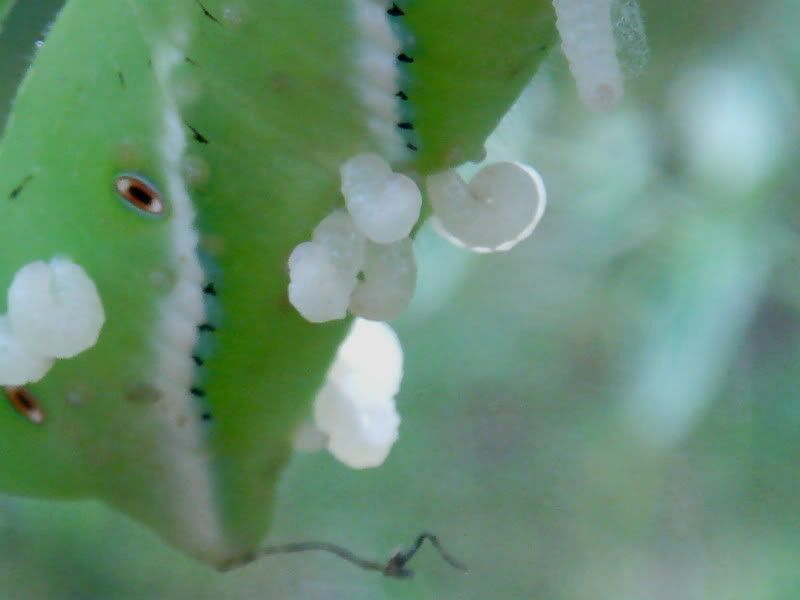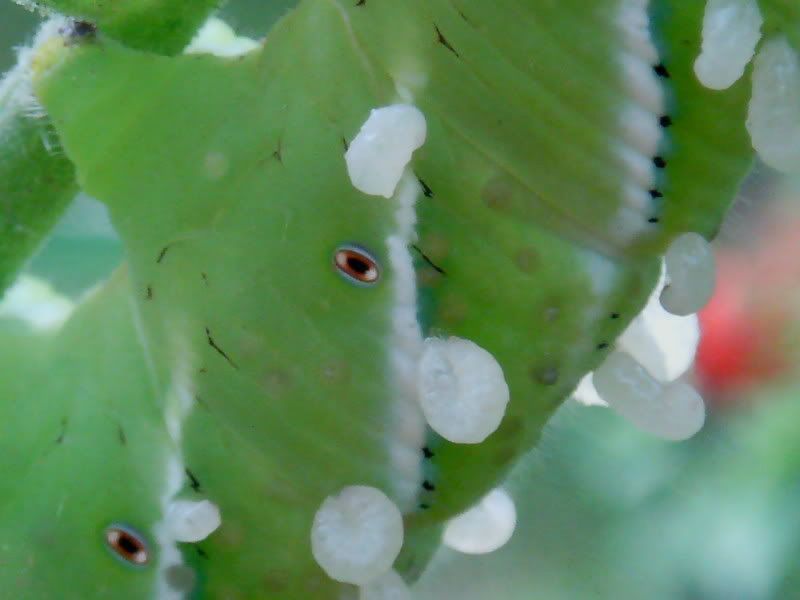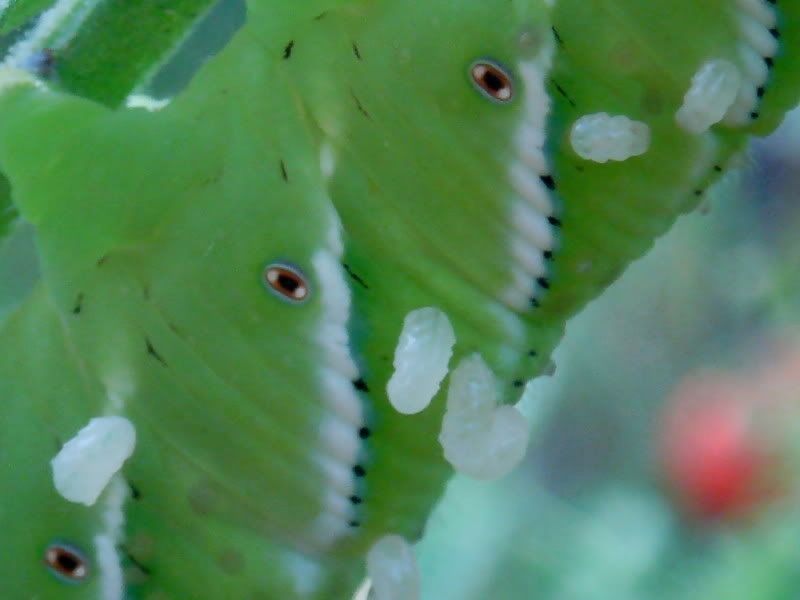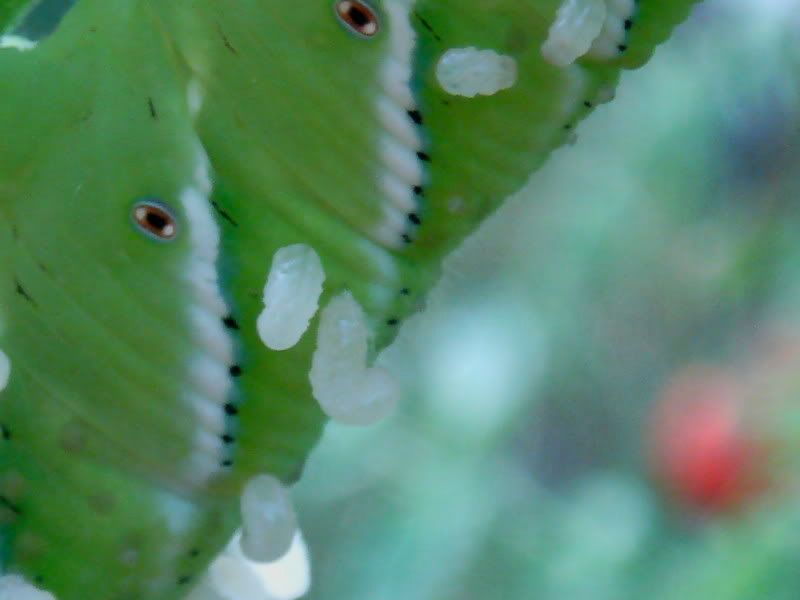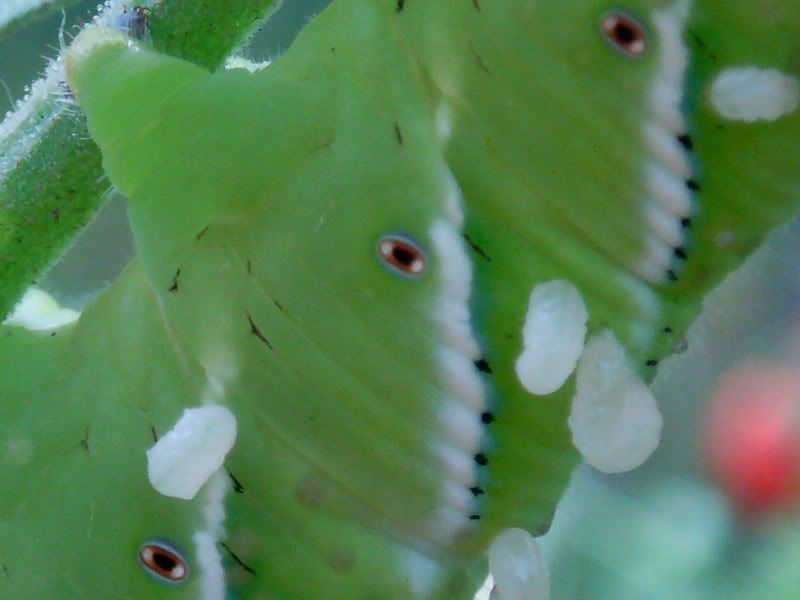 I love chemical-free, organic gardening. I don't have to do any work except to take decent photos for posterity.