It is a nymph (juvenile) form of leaf footed bug. Actually I think it is this one: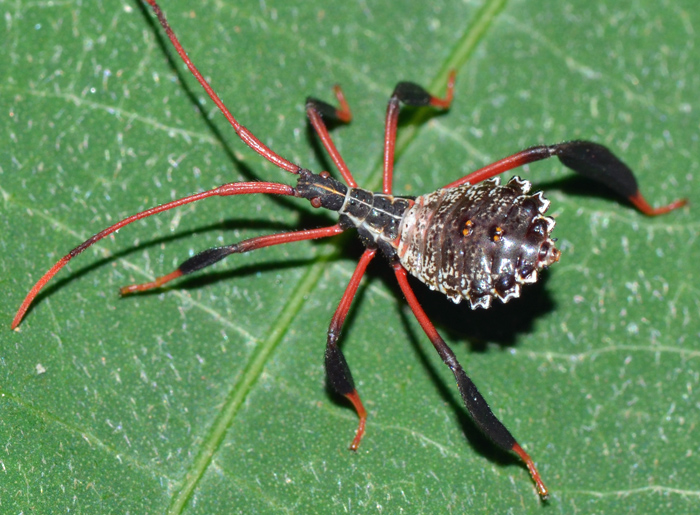 http://www.bugphotos.net/disp.php?g=Coreidae
the giant leaf footed bug. But there's lots of different species of them.
Unfortunately not a good guy in your garden. It has piercing/ sucking mouthparts that allow it to puncture your tomatoes and other fruits/veggies and suck the juices. It is a relative of stinkbugs and squash bugs.