As I've posted often before, I love growing avocados from seeds and have quite a few little and not so little treelets, none of which have yet to fruit, let alone bloom -- but I wasn't really expecting much from them except the fun of watching them grow. But I finally bought myself a dwarf container avocado for Christmas -- a cultivar called "Day" -- with intent to try my hand at grafting.
The little blurb that came with it said it will fruit in 2-3 years, and it's currently growing in a 6" pot.
To my surprise, it has started to bud -- rather enthusiastically...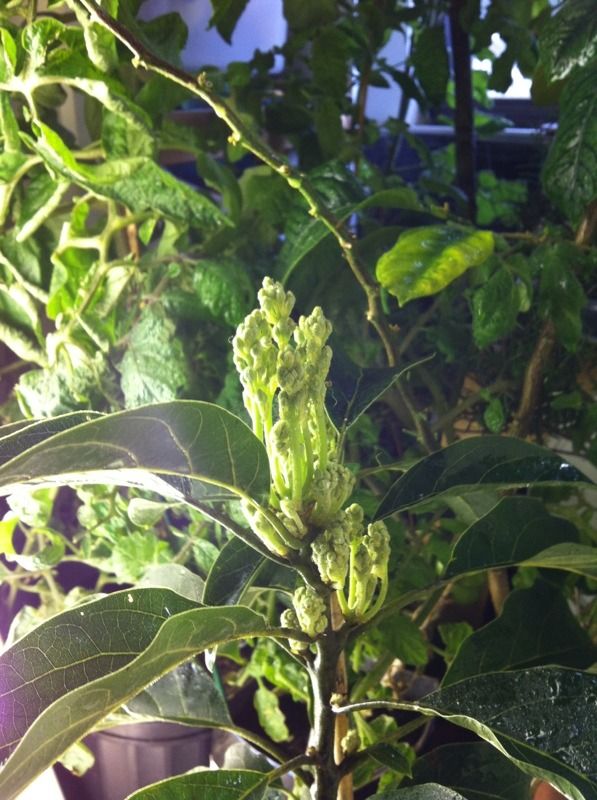 ...now what?