Waaah! My tomato seedlings NEED to get planted! (last night's low was 36°F

)
I fertilized them today because they are starting to lose color from lack of nutrients and maybe not liking the accommodations.
But the forced delay HAS given me time to ponder and prep the main tomato garden for this year... I decided to make it a Tomato Spiral. Still have lotS to do but here is basicaly the "before" picture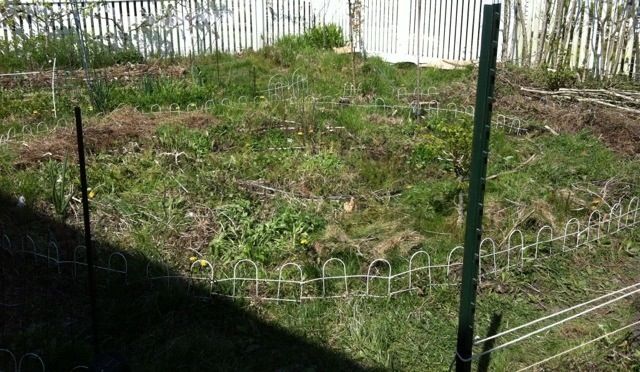 It's roughly a 16-18 ft circle and the spiral/continuous row will be 3 feet apart. I still have to dig the good soil out of the path spiral and mound up the planting bed spiral and amend it, mulch it, etc.
I also made a narrow 2ft wide raised row along the new 20ft x 4ft high fence line which hopefull will be enough to catch any overflow.