This year, I'm trying soil blockers again.

Yesterday, the onions and broccoli were up...blocked?

(they were started 1/26)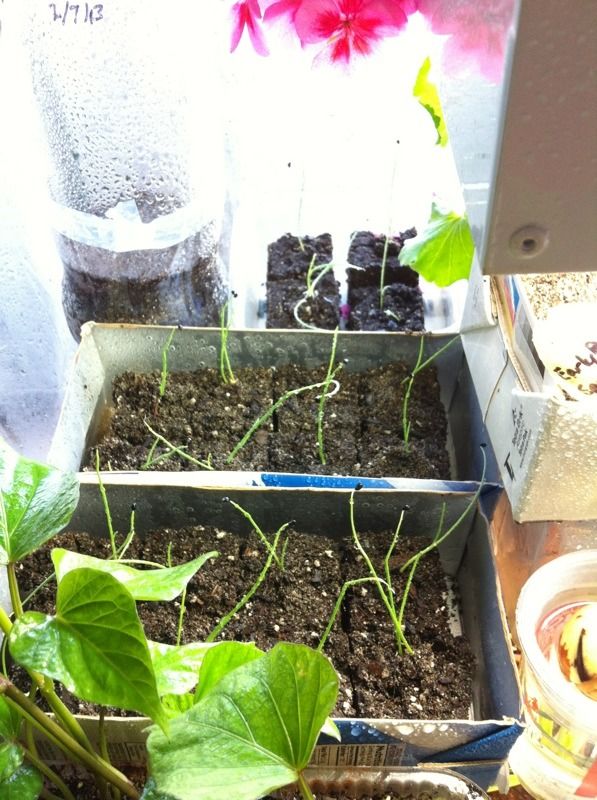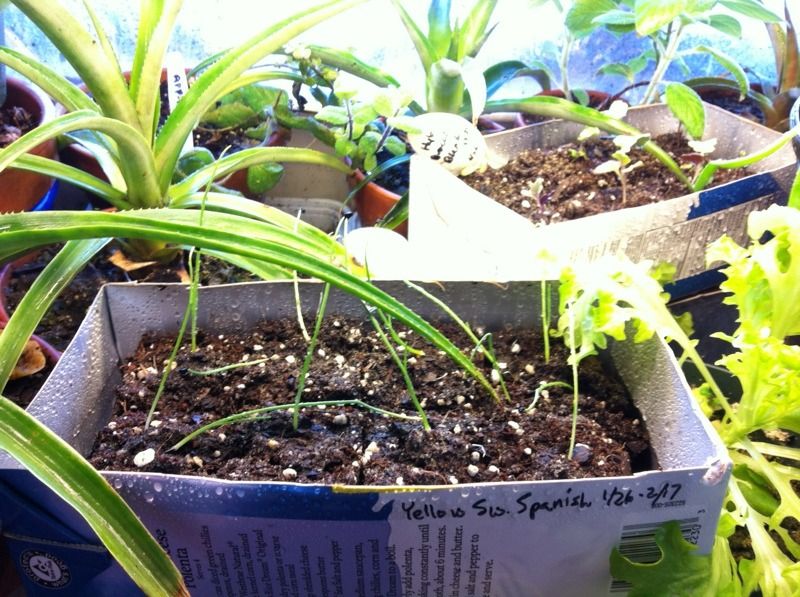 -- the broccoli look sad because I used corrugated cardboard under the micro-blocks, and I procrastinated too long to up-block.... I think that caused N deficiency. Also, I think they are too warm in my indoor setup.
I still have to get the garage seed starting area ready. They will move out by the end of this week because I went ahead and started some very late maturing tomatoes and peppers and intend to start the winter indoor trial varieties.
Upper 20 microblocks -- Late and Very Late tomatoes: 4@ Kamatis Tagalog, Wes, Grandma Viney's Pink and Yellow, Pineapple Pig and Stump of the World.
Bottom 20 microblocks -- Eric's true potato seeds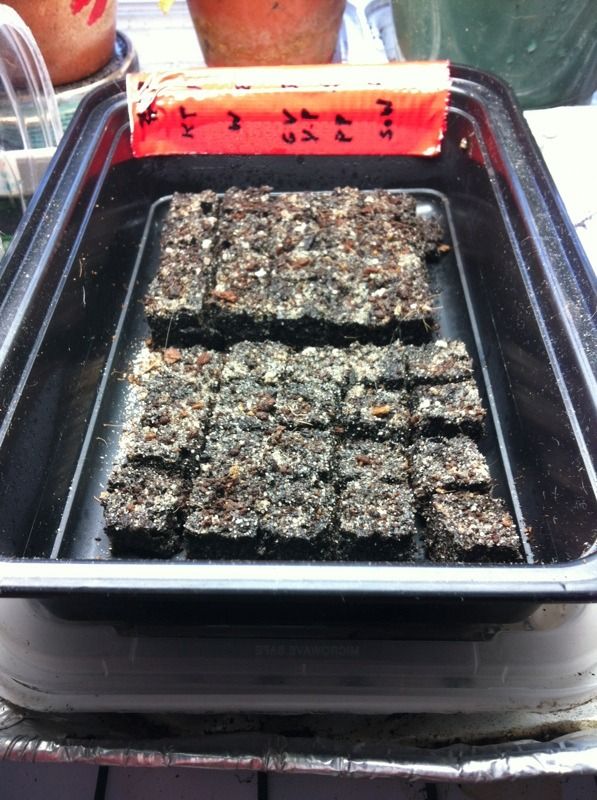 Another 40 microblocks of hot and mild peppers -- 4@ Corno di Toro Red, Trinidad Perfum, Fish, Peru White Hab, Etkezi Paprika, de Arbol, unknown specialty pepper, Scotch Bonnet, and 8 Golden Summer Hybrid
And better late than never --
20 microblocks of celery -- 10@ Tango and Ventura
20 microblocks of cauliflower -- 10@ Snow Crown Hybrid and Early Snowball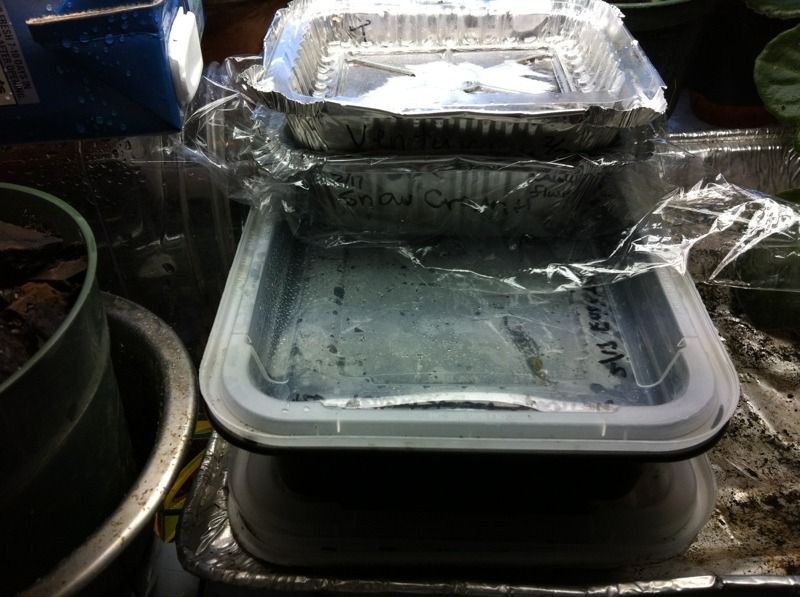 ...they take up so
little
room at this stage... (sigh). I have NO IDEA if I can accommodate them all later on.