I decided to make a new thread that works better for this post

We have a cute desktop fan that we use every day to move the air to supplement the a/c when the afternoon sun heats up this room. Today was overcast so we weren't feeling the heat until just a little while ago.
This is what I found when I went to turn the fan on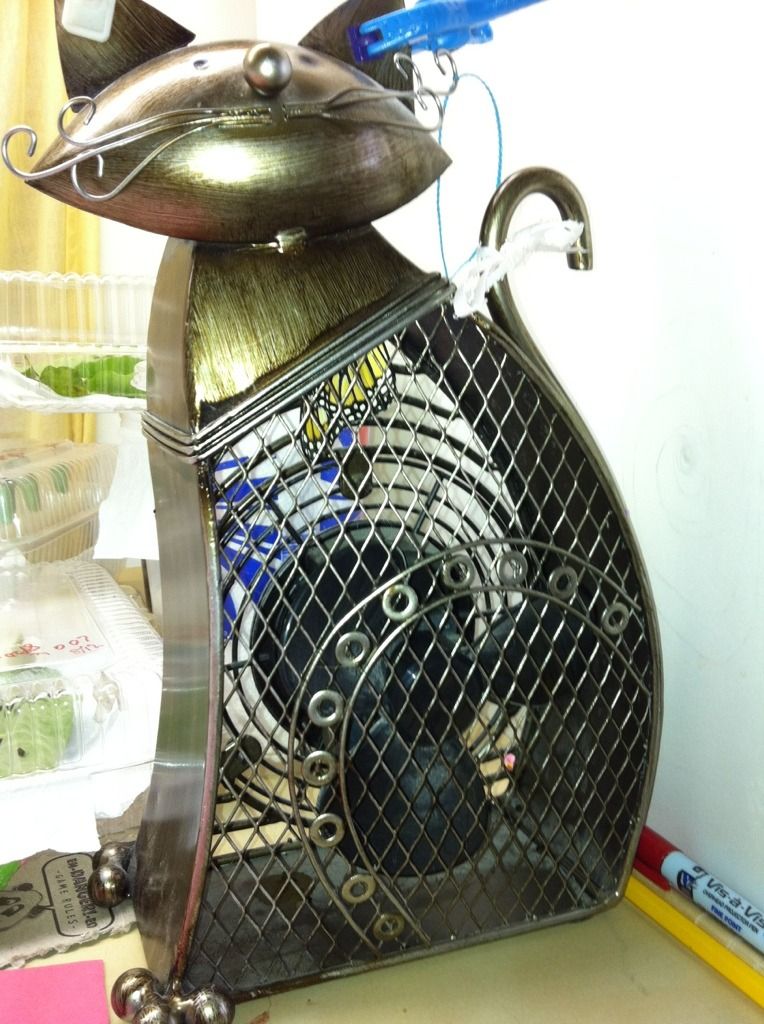 Yep. This is a newly eclosed Monarch butterfly INSIDE the fan, hanging from the shell of a chrysalis it had attached to the inside roof of the fan box.

We keep the Monarch rearing containers on this table, and we did lose a 5th instar caterpillar a week or so ago.... Did I say we use this fan EVERY DAY?

We've unplugged the fan so there wont be any accidents, and tomorrow, we will be disassembling the fan.