I ran out of room in the ground to plant my seed started vegs, and decided to try growing some tomatoes and peppers in containers: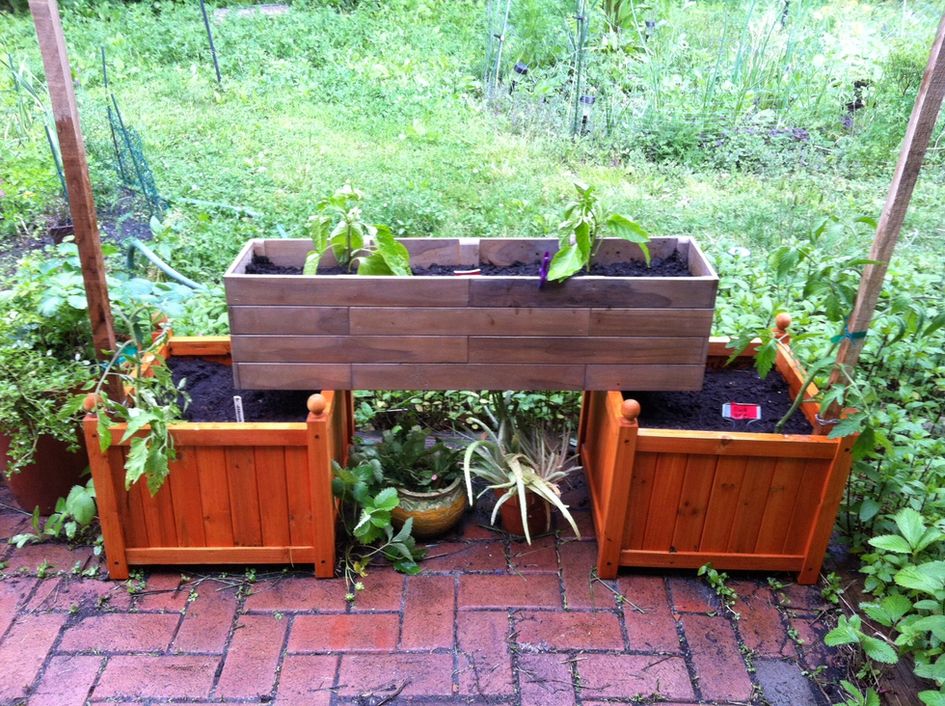 Tomatoes are supposed to be shorter varieties -- 3~4' at most: Black Krim and Earl of Edgecombe. I have some Black Seeded Simpson seedlings started so I think I'll plant one each in the corners in the shade of the window box, maybe add a nasturtium or basil in the front sunnier corner of @. Window box contains Golden Summer Hybrid bell peppers.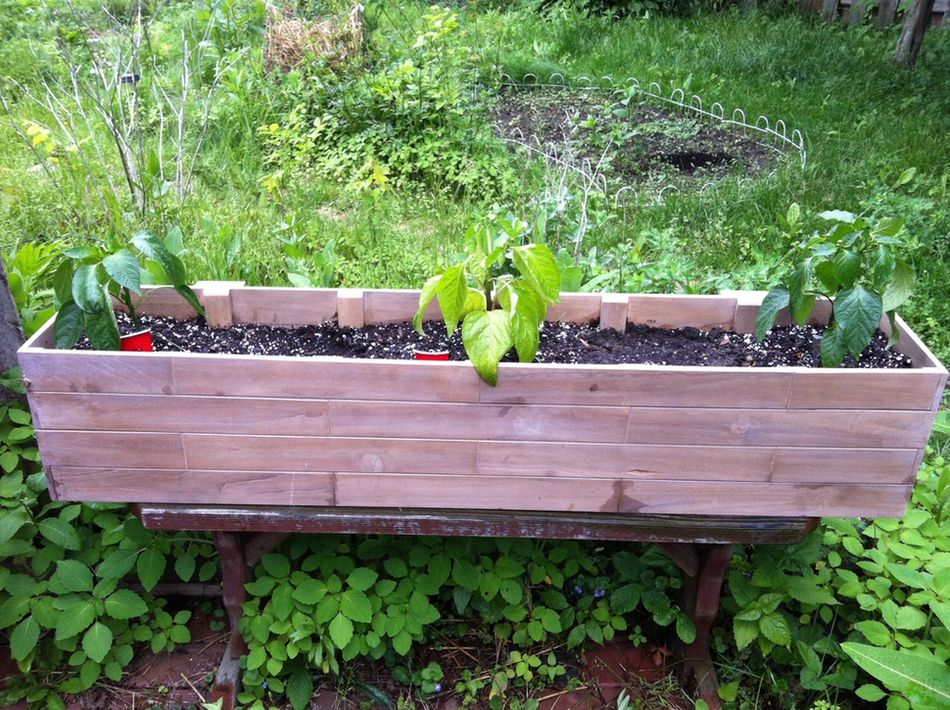 Longer window box with one Golden Summer hybrid bell pepper in the middle and two Ancho Poblano peppers on either end. Sowed some parsley seeds in between. These are supposed to add a little extra privacy for the patio.
I usually avoid container growing, so I'm completely out of practice. I may remember by the end of the season why I prefer to grow in the ground.

I don't know how everyone does this regularly and in larger quantities though. It took three wheelbarrows of soil I mixed from compost, bagged compost, sand, top soil dug from under leaf piles, and remaining 1/2 large bag of potting soil, and I still didn't have enough. I've mulched the tomatoes with bagged compost but need to top off the window boxes.