The past three years have been tough on me with tomato wilt. I have come to the conclusion that the roots of my tomatoes should not touch the existing garden soil. So how do I accomplish this? Black Nursery Pots?
This is what the plants look like as they are wilting away. They start off great, grow strong, put on lots of beautiful fruit, and then I guess the roots find the fungus, it shuts off their water supply, and they wilt away.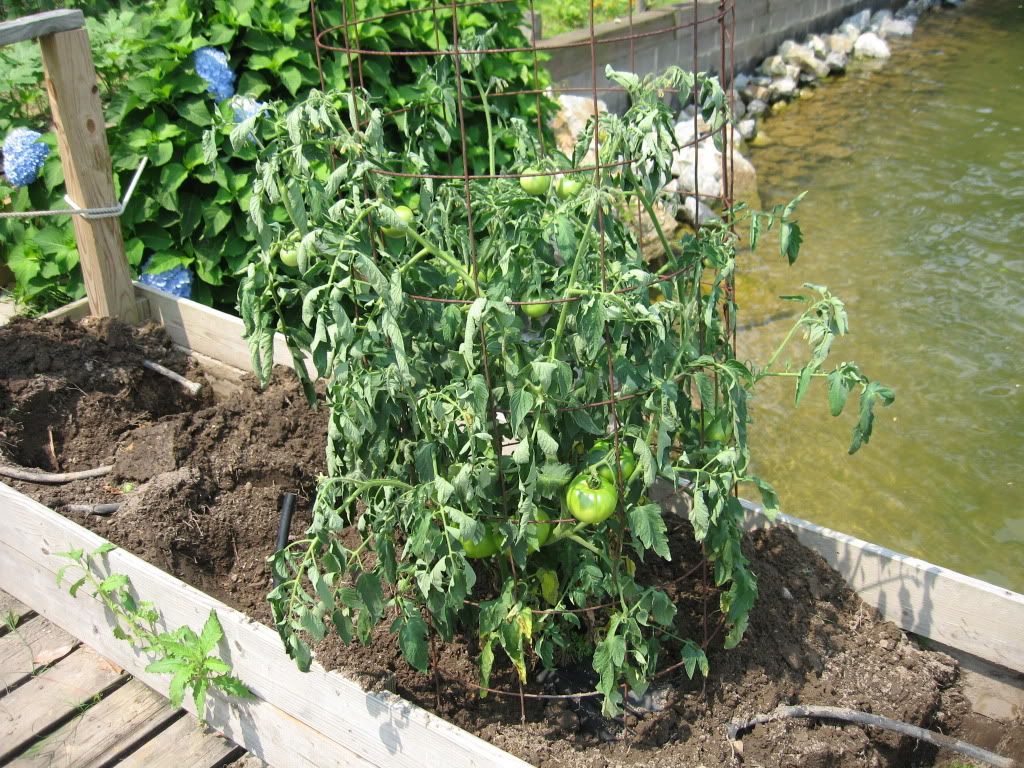 This is what I picked today off three plants that I pulled up.
So, maybe container planting will work. But it is HOT in Alabama and I want the containers to be in the ground a bit, so as to keep the pot temp down. I also do not want the roots of the tomato plant to "escape" the safety of the new dirt in the pot. So, I came up with the idea of putting some black plastic under each pot.
(1) I dug holes large enough for the 7-gallon pots, with a trench from each hole so the pots would not sit in water that is caught in the black plastic
(2) Placed the plastic double strenght under the pot, and ran it down the trench for the excess water to escape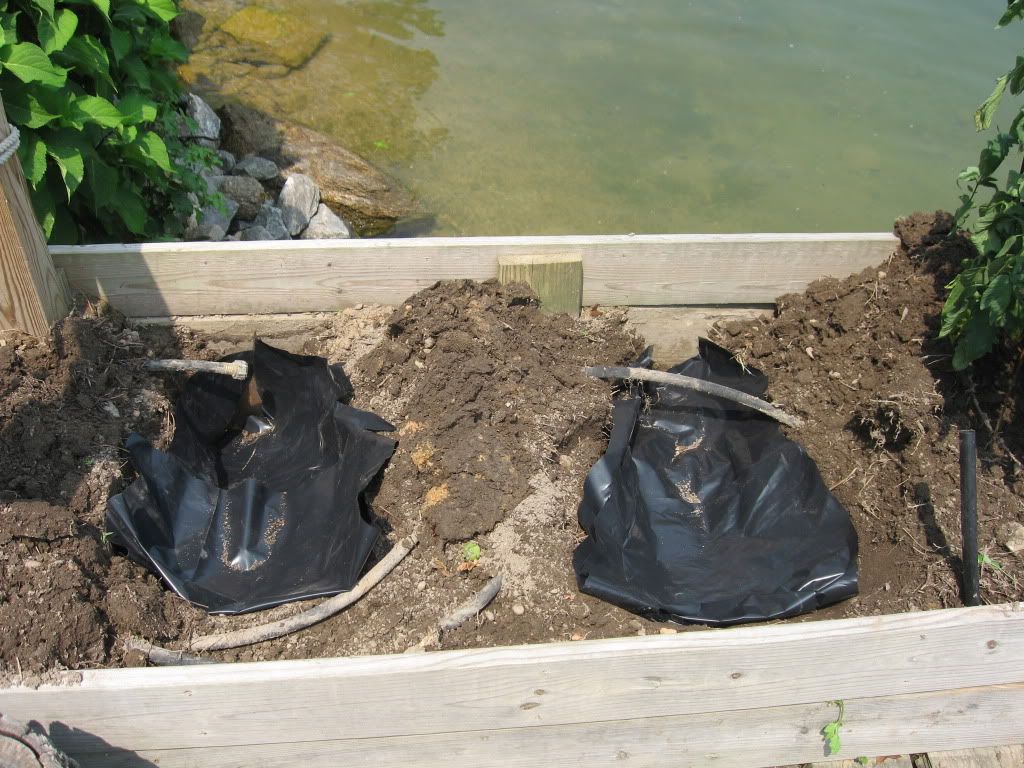 (4) Placed pot in hole, and pulled the dirt around it.
We will see. This is a hot season for us, and the plants may find issues other than the fungus to deal with. Also, this defeats the idea of drip irrigation. But it is worth a try.