Alright, I did a little more research as far as pruning goes, and it figures my trees totally don't look how they're suppose to hah!
I also have some leaf issues, not sure if it's blight? Or something else? And there is a little guy that likes to hang out on my Delicious tree, is he friendly or will he hurt my tree/apples?
I've included pictures for anyone that might be able to help. Thanks in advance.

I just want to try and do it right.
My Leaves: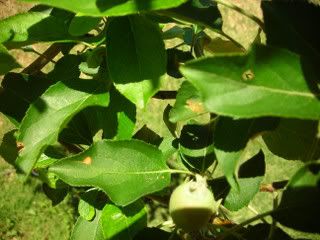 The Bug: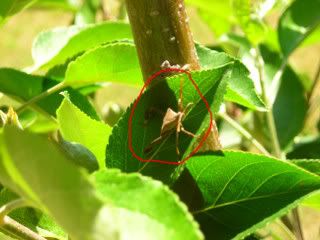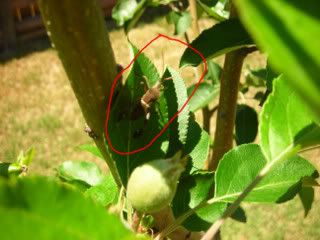 The trees:
My Delicious doesn't look as bad (shape wise) as my granny. I know it isn't time to prune yet, but come the time I'd love some help or ideas on what to clip. I've already read some about this and think I know where to start but I'm still not very confident in this whole endeavor.
Delicious: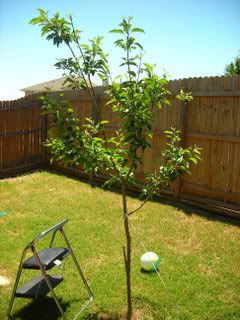 My Granny Smith is a year older, and totally deformed compared to what they are supposed to look like. I am not getting any 'produce' on any of the bottom branches (more than likely due to the canopy shadowing them), all my apples are coming in at the top and on the right side, nothing on the left at all.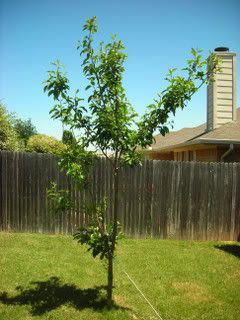 I will take the pictures down after a while if I need to for the bandwidth of the forum. I tried to make them as small as I could while still being able to see what was in them.