This apple tree came with my house (that I rent) and has to be about...hmm...70 maybe 80 years old. My neighbor was born and raised in this house and she said her brother planted the tree when he was a wee lad and she is in her 80s. I moved in in August and the apple barely had any fruit. It had shriveled up things that I think used to be fruit

Last year things came in that resembled apples but they were ready about July! I dunno what's up with this tree. I did some research on apples and talked with the landlords and the tree obviously had never had a pruning a day in it's looooooooooooooooooong life. So last fall the landlord did some major over-haul pruning and cut some branches as it was pretty low to the ground.
THIS year I NEVER seen this tree bloom so much. It looked better than ever:
However it still seems to be going on the fast-track fruiting: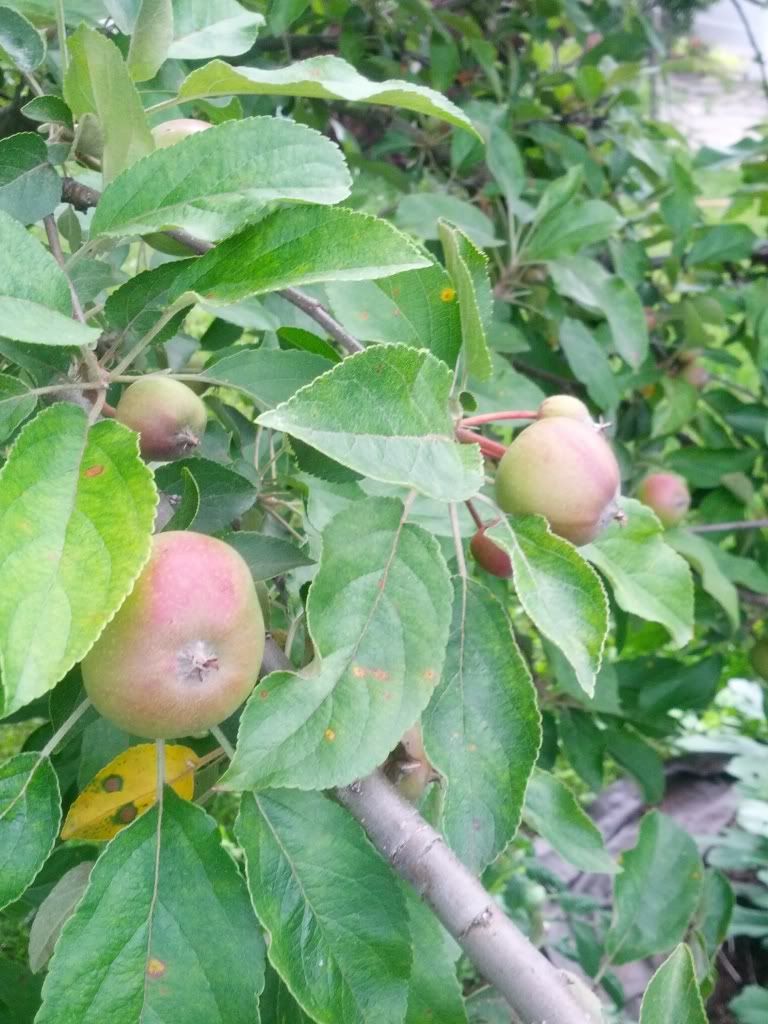 Some of the healthier ones: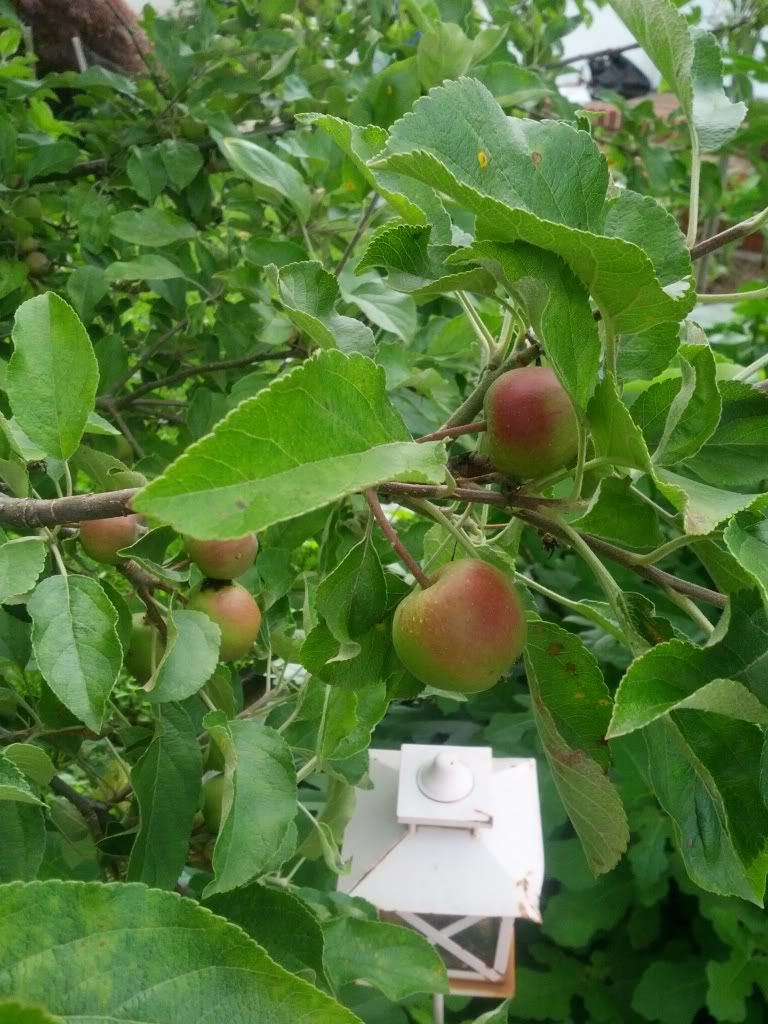 This is where you can see some of the shriveled ones and what are those dots on the apples?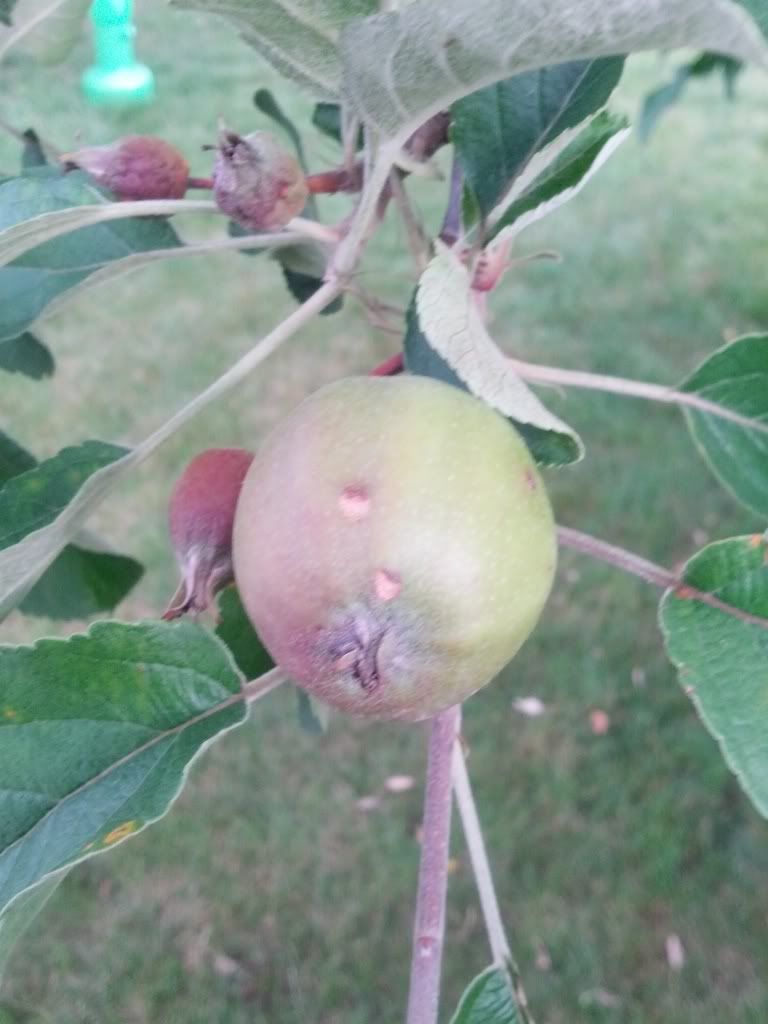 And anyone know what they are? They never seem to turn completely red. And they never seem to be able to get big either.
Not really sure what I can do for Old Man Apple.......I imagine these things have a lifespan and it might be reaching the end of it.